It's a project I've been meaning to do for the last 2 years. Whilst the old analogue dials are adequate they cannot be regulated properly. The modification required a Truma CP Plus digital control panel and a replacement PCB. The main delay has been down to cost, when I initially looked the 2 items came in at about £500. Last year I sourced a control panel from Leisureshop direct for £99, since then i've been actively looking for an affordable PCB (it has to be software version V05 and above, sods law mine was V03)
Last week I came across a dealer in Berlin who was selling the exact boards I needed on German Ebay for 200 Euros, Once ordered I recieved the item 3 days later.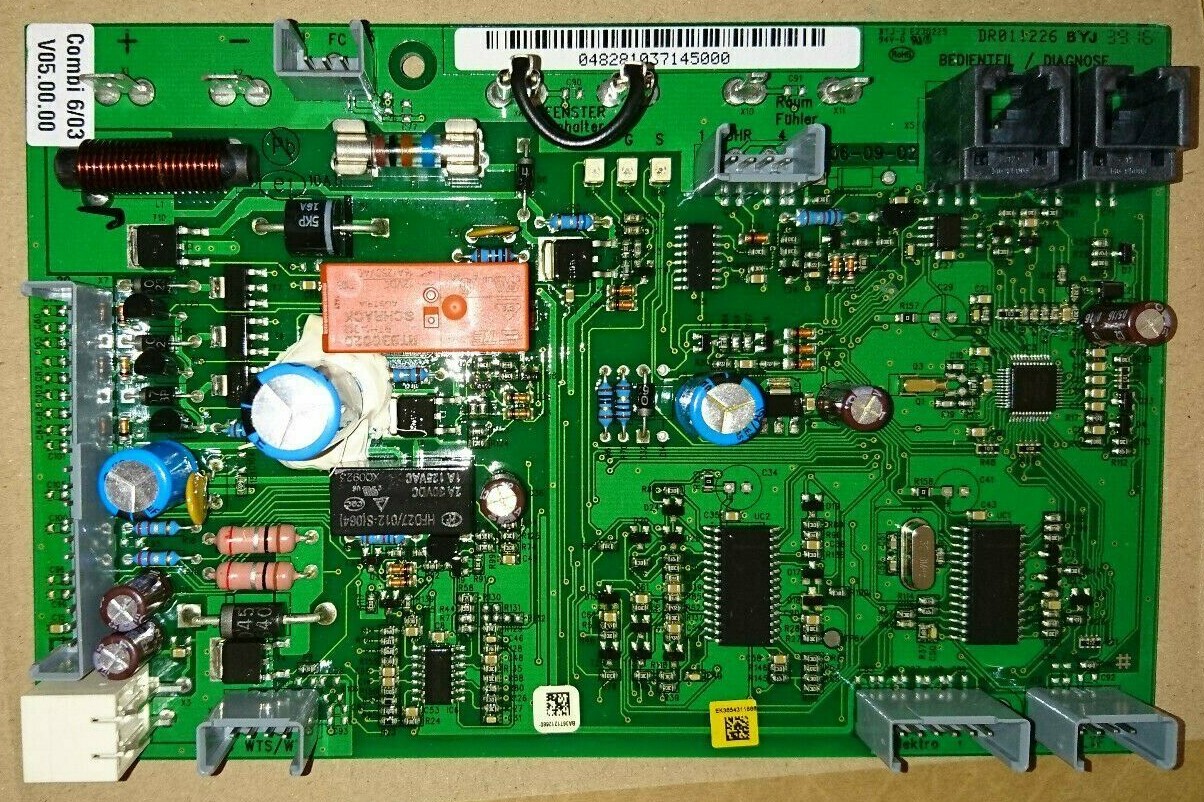 As with most Combi's they're not the easiest to access, but once I'd switched off all the power and disconnected the top 5 leads I could then unclipped the PCB from the boiler and unplug the remaining 5 leads, then exchange it for the new one.
With the new PCB in place, I then removed the 2 analogue dials, by unclipping the outer frame using a flat head screwdriver then unscrewing the 8 torx screws and unplugging the main RJ plug on the back of the dial.
Not wanting to enlarge the hole to facilitate the new panel, I purchased a purpose made Truma frame mount again from Leisureshop direct.
The CP Plus only needs an additional 12 volts, i.e. plus and minus connected to an unswitched (perm live) and fused. Plug in the RJ plug from the old controller. Switch on, hold your breath and bingo.
The operation of the device is as easy and intuitive. The CP-Plus quickly searches for the connected devices.
Sorted
Relevant link:-
https://serviceblog.truma.com/en/2014/08/13/retrofitting-control-panel-truma-cp-plus-en/
Total cost approx £310
Time taken to install approx 1.5 hours
Was it worth it? Well only time will tell, but it will give me better control and be able to maintain temperature in the motorhome.
Pete