Not sure what the two blobs are for but the clip was in the middle of them.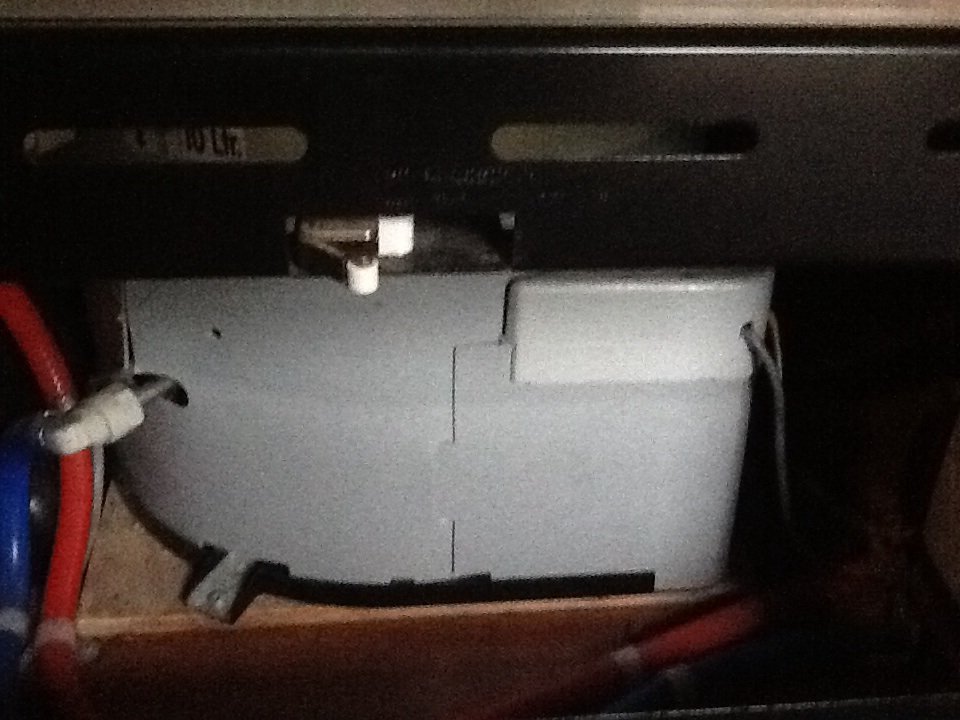 Top catch
The bit wot fell orft!
There was an unusual clunk from the rear of Mo, not the usual drawer not locked, cupboard door swinging open
Upon investigation it had fell off
No not that, the catch that holds the glass drop down door under the oven!
Now the question is before I go and spend a massive amount of money on a tube of something that I need very little of, what's the best thing to use as it's plastic to glass and my usual response of big nail or screw won't do.