No matter what motorhome you own; old or brand spanking new, small or large, homemade or luxury liner. If you own one then you should be a member of motorhome Fun. Like many clubs, Motorhome fun gets you discounts, resources and arranges rallies far and wide.

But it's more than just saving a few pounds. Being a Funster gives you a sense of belonging, so no matter what motorhome you own, or where you travel. You are never on your own, help and friendship is never far away, either in person or online.
So Who Are Motorhome Fun?
Established in 2007 MotorhomeFun has grown to become the largest and most active group of motorhome enthusiasts in the UK. We share information online and in person while we rally everywhere from Morocco and much of Europe to the wilds of Scotland.
What does it cost to join?
If you just want to read much of what is on our forums, you can do this for free. If you wish to interact and post questions (or answer them) and attend rallies, then you must subscribe. We have a subscription fee of just £20 a year. Twice a year we have some life memberships available to buy.
Is it worth Joining What do I get for my subscription?
Firstly, you'll see a lot fewer advertisements on the site, though you'll still see some. You will get exclusive discounts such as 10% off VanBitz Motorhome Alarms and Johns Cross Accessories. And you'll be able to attend our rallies, everywhere from Morocco to Scotland. With an average of around 800 members online at any time, you'll get quick answers to your questions. These are answers from your peers, honed from experience and freely given to fellow funsters.
Below is a summary of just some of the benefits of subscribing.
This is just a taste of what you can get from joining MotorhomeFun. It costs just £20 for a year's fun, but you gain so much more in return.  With our exclusive offers and discounts, our small annual fee is recouped many times over. It's nice saving money, and we'll always try to do that for you, but that is not our mission. Our mission to bring motorhomers together across the country, virtually and in person. Motorhoming to us is much more than motorhomes and travel it's about the community and the friends we make within it.

Here's what some have to say about MotorhomeFun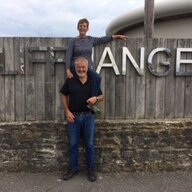 I googled a motorhome related question and thank goodness was pointed to FUN. Three years on – and I can honestly say it's been the best, most fun filled three years ever! Met some brilliant people, hopefully friends for life, and the forum lifts my spirits every day, the quiz, the banter.  CliffandGer
---
Over the years we have belonged to various clubs associated with our Motorhome, none have really held our interest until we joined motorhome fun.
Here we found a completely new experience, ask a question on any subject to do with our Motorhome, touring in Europe, UK , or technical issues within minutes often helpful information comes back.
As you use the forum more, you find that there is a whole community out there to interact with exchange ideas meet up with and a different aspect to your motorhoming becomes part of your social life as well.
The forum itself is friendly helpful, with no attitude about what camper van/motorhome you have, be it RV or a Bedford Rascal everyone is made welcome. Carol & Eddie
---
It's my newspaper, magazine a mine of information and an essential daily read and I miss it when I can't get on. Whatever information I'm looking for, motorhome or not, this is the first place I look. Amongst the often humorous replies, there's always someone who will come up with the answer you're looking for and although there are many I've never met, or likely to, there's a certain camaraderie on FUN. Bailey 58
---
It's like a family here. I love being a funster.RedSonja
---
From the very start made to feel welcome and with no pressure to fall into organised road trips to date All the funsters met have been great, good-humoured and tolerant .well worth the subscription with so much info to hand.Jolly Rodger