Oct 28, 2013
10,683
10,761
Funster No

28,783
MH

Van Conversion
Exp

A few years now
Originally posted about VIN CHIP
https://www.vinchip.co.uk/motorhomes.html
(by CRIS & a Sold Secure Police accredited product) in 2019 but it has been revamped & improved for the motorhome market now so worth considering as an extra security measure. There is a £10 discount code until 31 December 2022 - the code is MCS22 when calling VIN CHIP on 0333 212 4746 - please note it can't be used for online orders.
I picked this leaflet up at the recent MC Show ( also posted here
https://www.motorhomefun.co.uk/foru...s-tips-where-to-stay-whos-going.267681/page-4
) & did get permission, from the staff on the stand, to post it on the forum as they rarely offer any discount!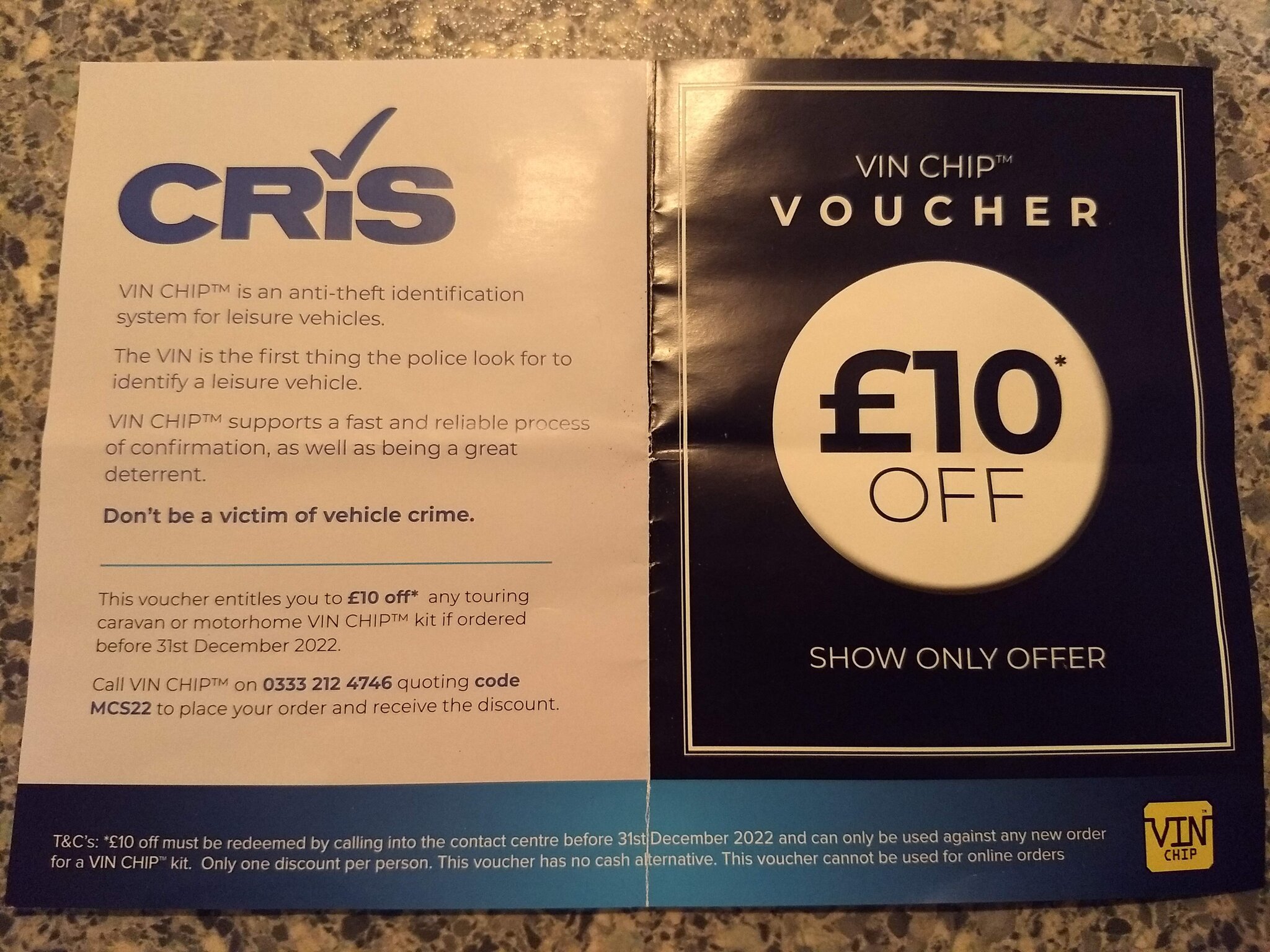 Last edited: