Sep 16, 2013
1,451
3,005
Funster No

28,132
MH

Van Conversion
Exp

Since 2006
With the Missus on a day off, I made the fatal mistake at lunchtime of looking at a few mh dealers online. We have just finished
Over the course of 9 hours we have gone from being fairly certain about buying a Hymer A-class with a u-shaped lounge, to loving a 7.5m low profile with the big twin-type bed at the back.
This is the van for anyone interested: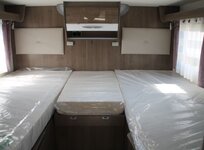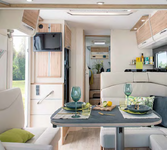 We had a Pilote A-Class about 10 years ago and loved it once at a destination (it was a death trap to drive lol), in fact we've both missed it since then.
But I know nothing about the newer ones.
Does anyone have a fairly new Pilote? Any issues?
Of course we'll be doing the usual view and test before making any decisions, but always good to hear others opinions
Cheers, David