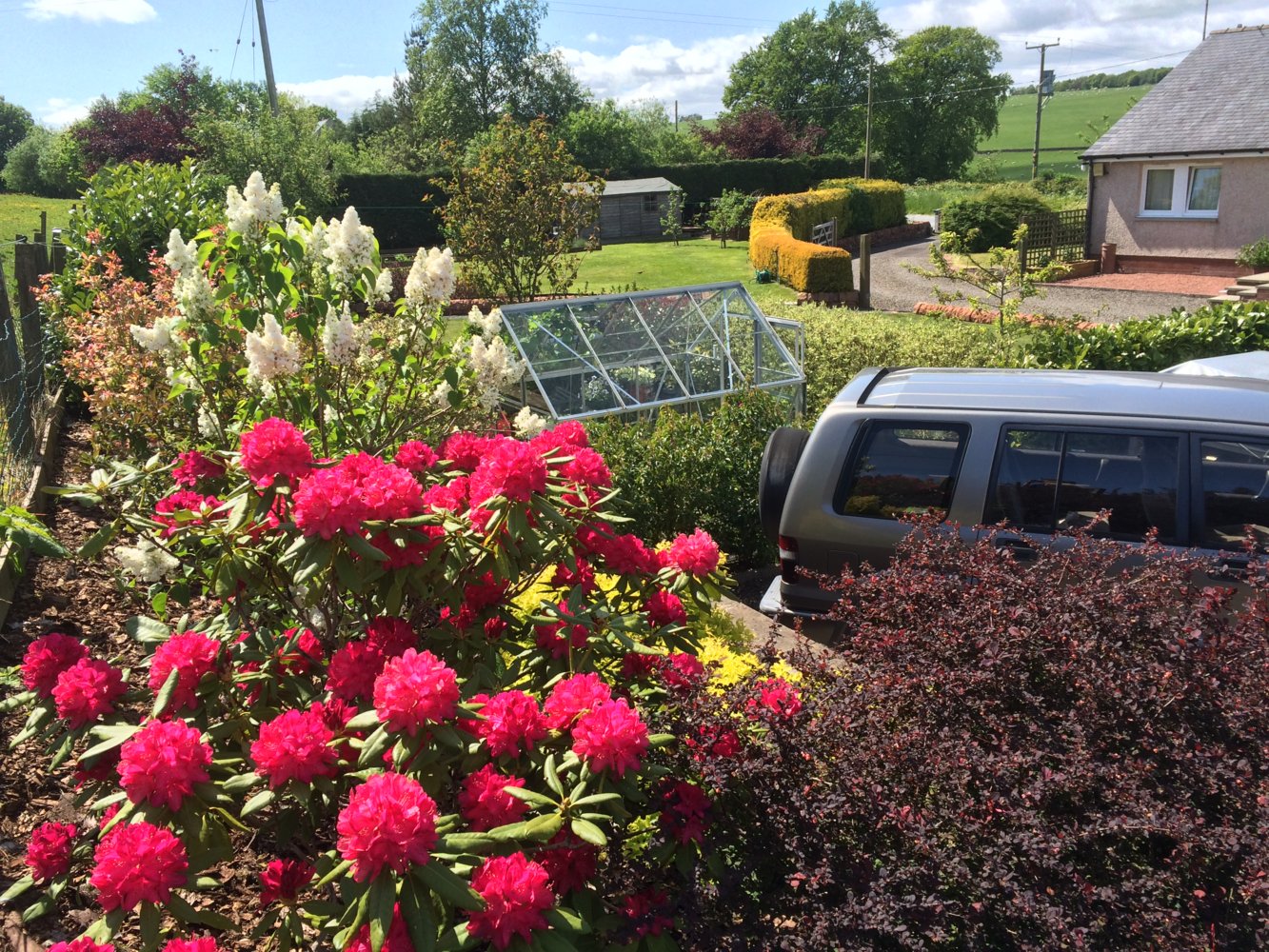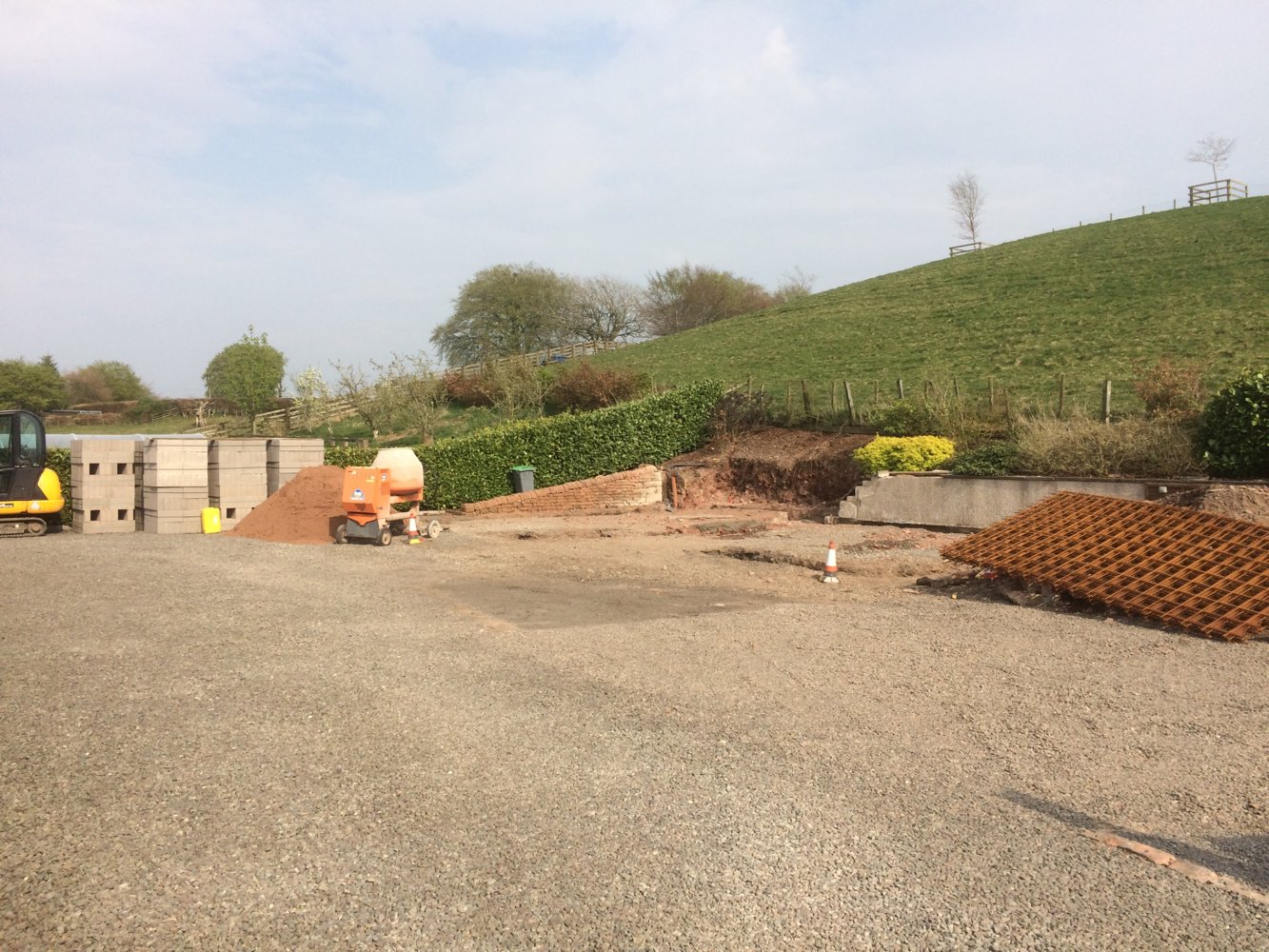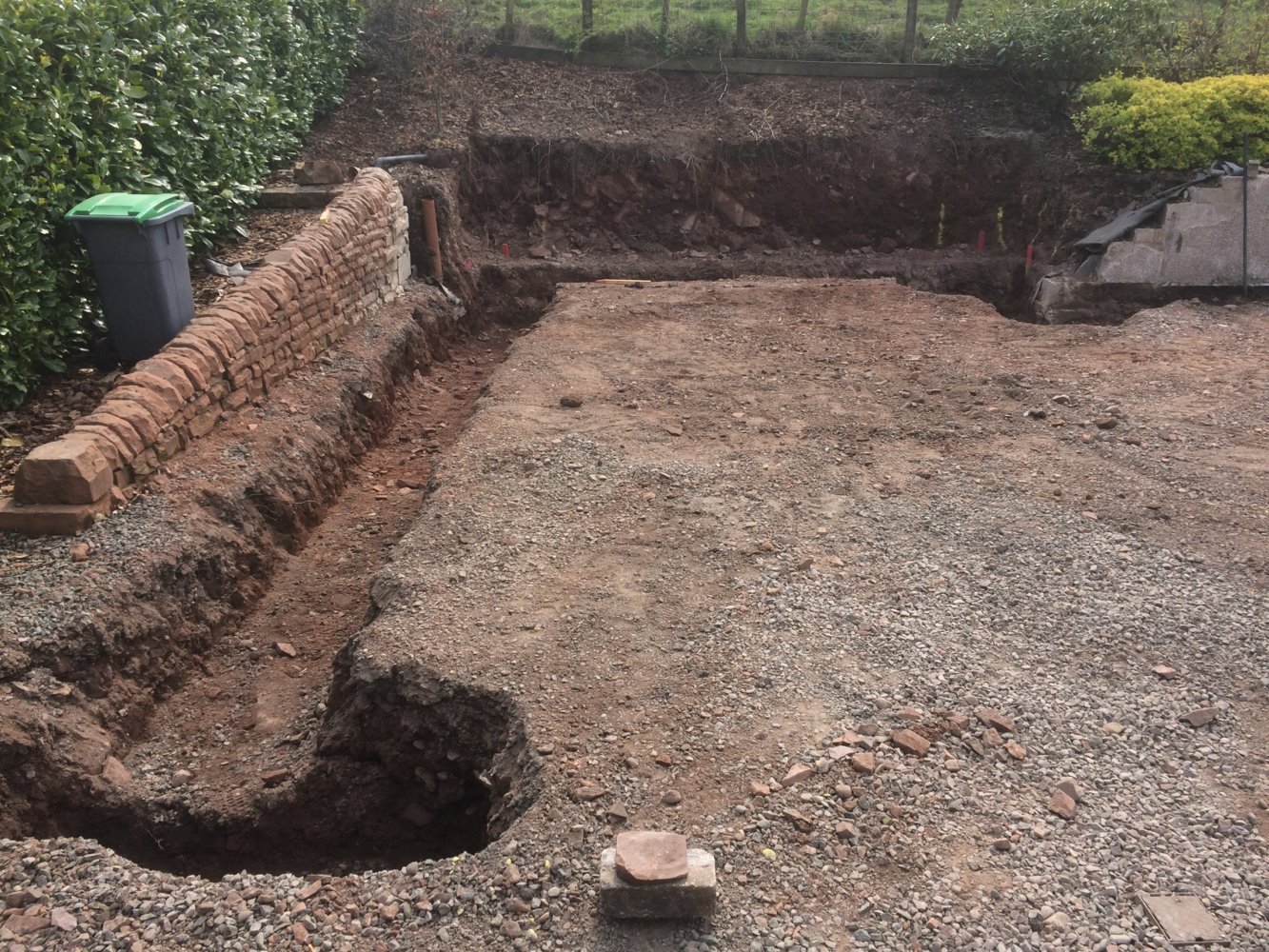 After years of umming and ahhing about whether or not to build a garage/workshop we've finally bit the bullet and decided to give our motorhome an easy life and keep her out of the scottish weather. Building will be in two parts......a garage for motor home (5m x 8.5m) and second part a smaller garage come workshop (7m x 6.5m). After eight weeks at planning followed by four weeks at building control we finally got builders in.
Took us ten years to make a garden which we removed in six hours by digger. We're back to where we started ten years ago!
Foundations dug and about 30ish tons of soil dug out. 5.5 cubic metres of concrete
poured in today and brickies in tomorrow to lay first course of approx. 990 concrete blocks.