I've posted about losing my headlights before but this time in heavy rain I lost the lot, side and head.
2006 no airbag.
Cowels off, wheel off, unplug electrics.
Full cassette, lights, wipers the lot.
Take out the six little screws and split but take photograghs so you know what goes where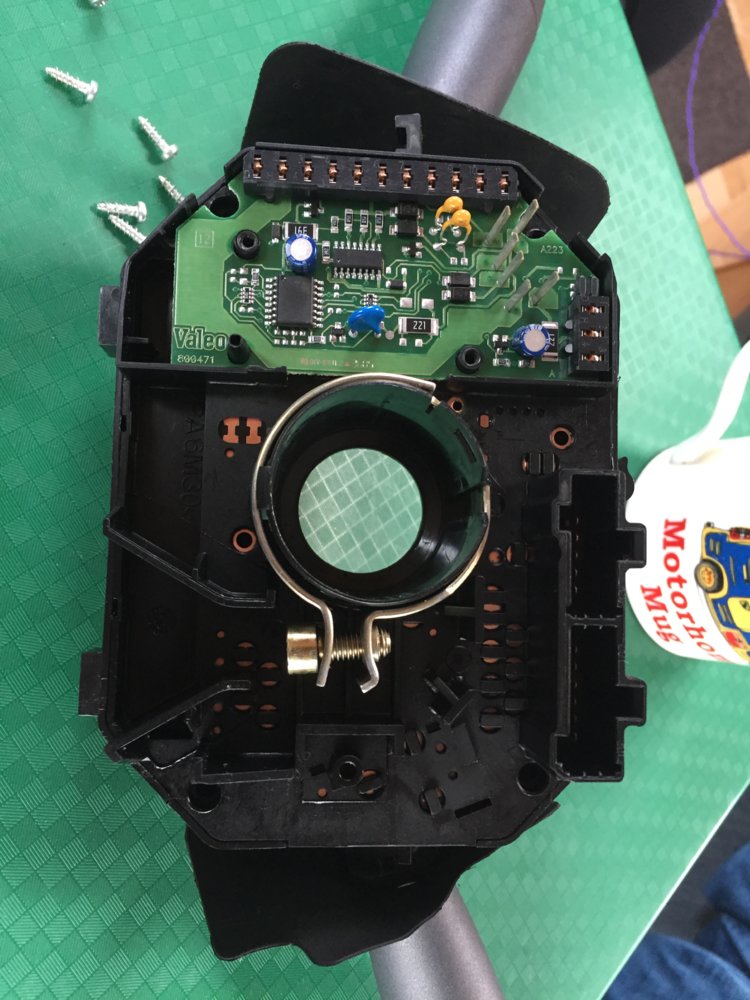 Notice no stalks? They HAVE to come off to put it all back together. Two pegs on each side.
WD40 for cleaning purposes only.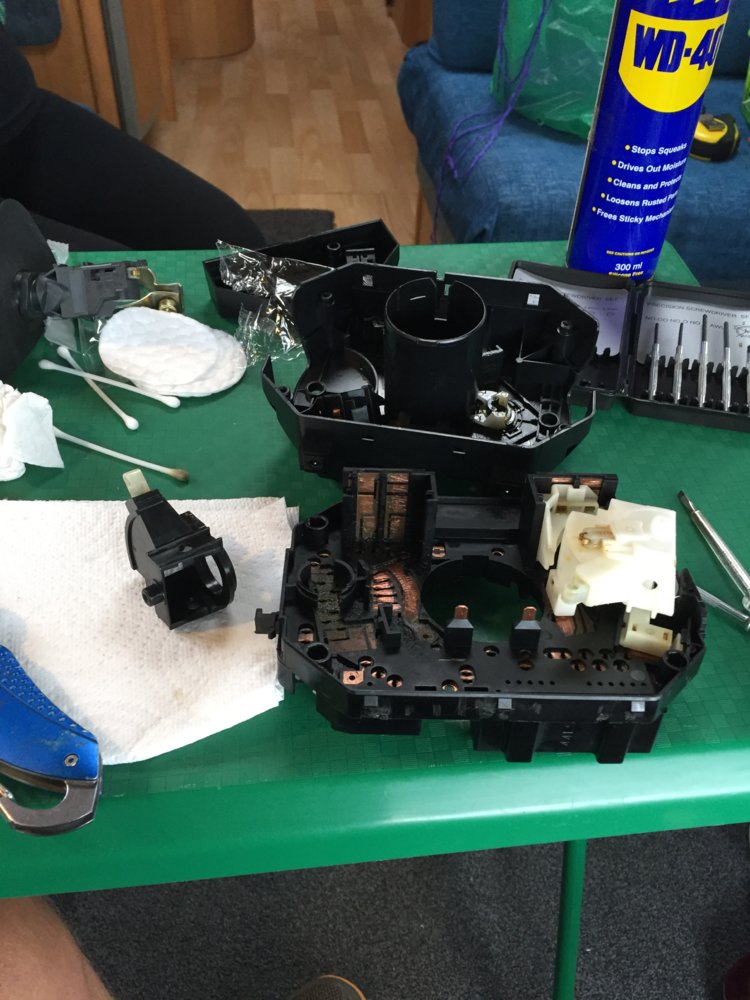 See the big white assembly? Look underneath that and there's the problem. It's a slide and it's not making a good contact.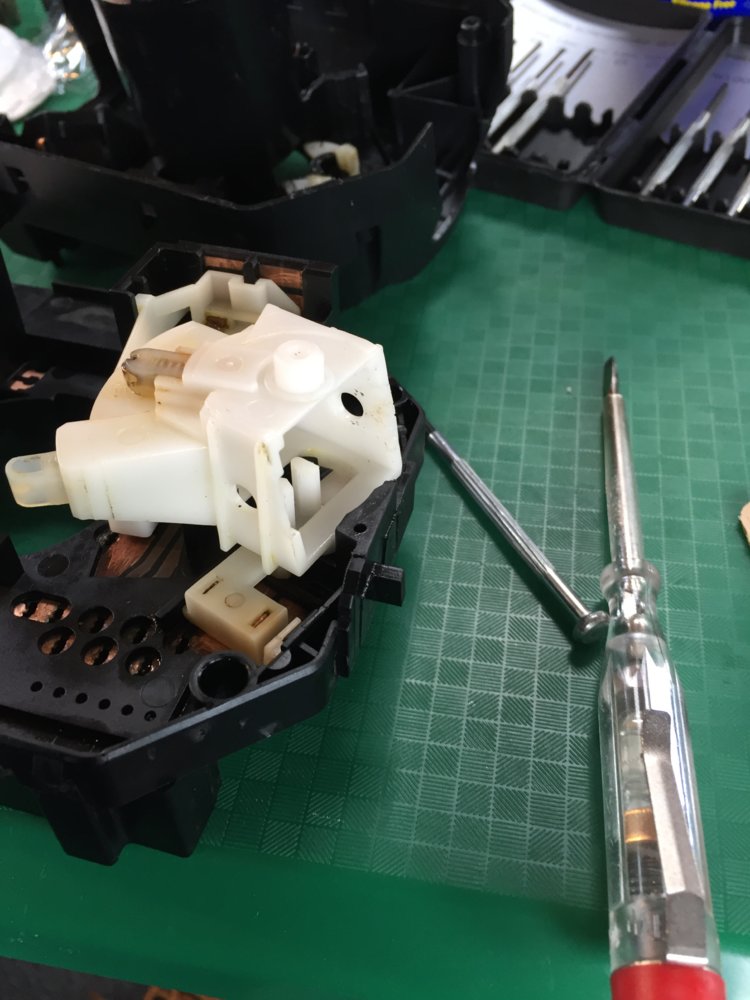 The contact under my thumb has been cleaned and replaced (sidelights) the one on the right of my thumb is dirty and burnt. The contact has a spring underneath it to push it out and make a good contact.
On the left of the recess it had burnt the nylon and it was holding the contact down and breaking contact... no lights.
I shaved it away with a craft knife to make way for the contact to slide once more.
If you blow this picture up you can see the contact and spring. I cleaned everything up and stretched the spring slightly and put everything back together BUT I had to do it more than once the first time
Black items all wiper related, white items lights and indicators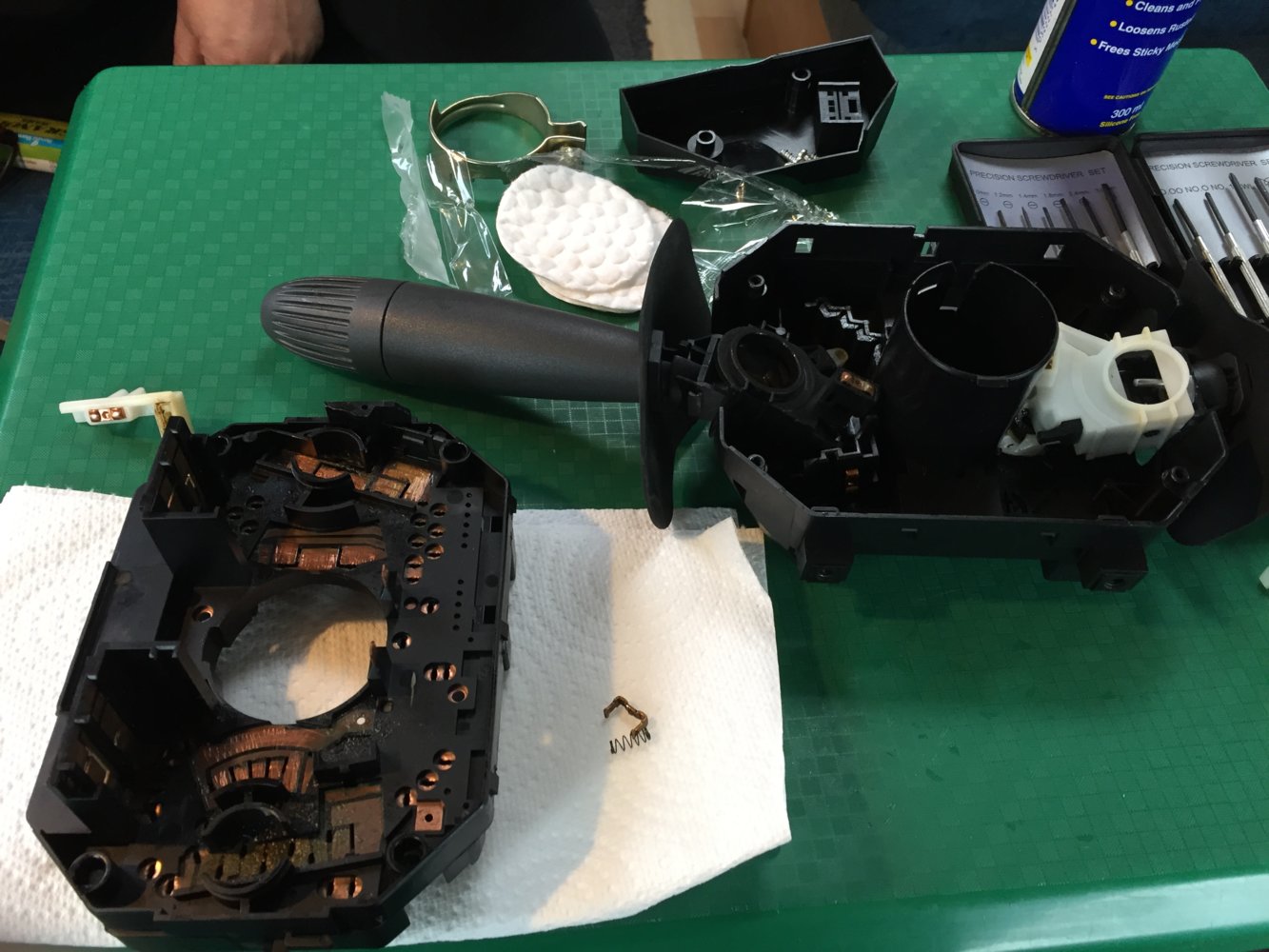 DO NOT PLUG THE STALKS BACK IN THEIR SOCKETS BEFORE TESTING
Put everything back and stick your finger in the socket for the stalk
When your happy line the lights pin on the stalk and push it in till it clicks.
Put it on the steering column and plug wiring loom plugs back in, tighten clamp, ignition on, and check everything works.
Replace cowel and steering wheel.
I did this in the pissing rain in the arse end of nowhere in Spain this morning so it can be done.
Good luck.