Oct 28, 2013
10,680
10,755
Funster No

28,783
MH

Van Conversion
Exp

A few years now
Know a lot of Funsters have Smart cars as tow &/or everyday cars & in this thread
https://www.motorhomefun.co.uk/forum/threads/£250-free-protective-stylish-grille-set-for-helping-develop-motorhome-accessory-in-cannock.180422/page-2
@Ninjabob
said that stone damage is a problem with the air conditioning condensing unit costing £480 to replace
so trying to find out how common a problem this is? As mentioned on that thread Zunsport have a development programme for protective but attractive grille sets for motorhomes & if there is enough demand may consider extending that to Smart cars too.
So do you have an open grille design on your Smart (photos of your one would be good) that would benefit from the addition of a Zunsport type protective grille (example photos below)? Would you be interested in buying one if it was available? Would you be interested in taking part in the development programme mentioned in the thread above?
This is our Globecar Summit (Citroen Jumper/Relay) before & after with the Zunsport grille set - Mr Wombles fitted them in around 20 minutes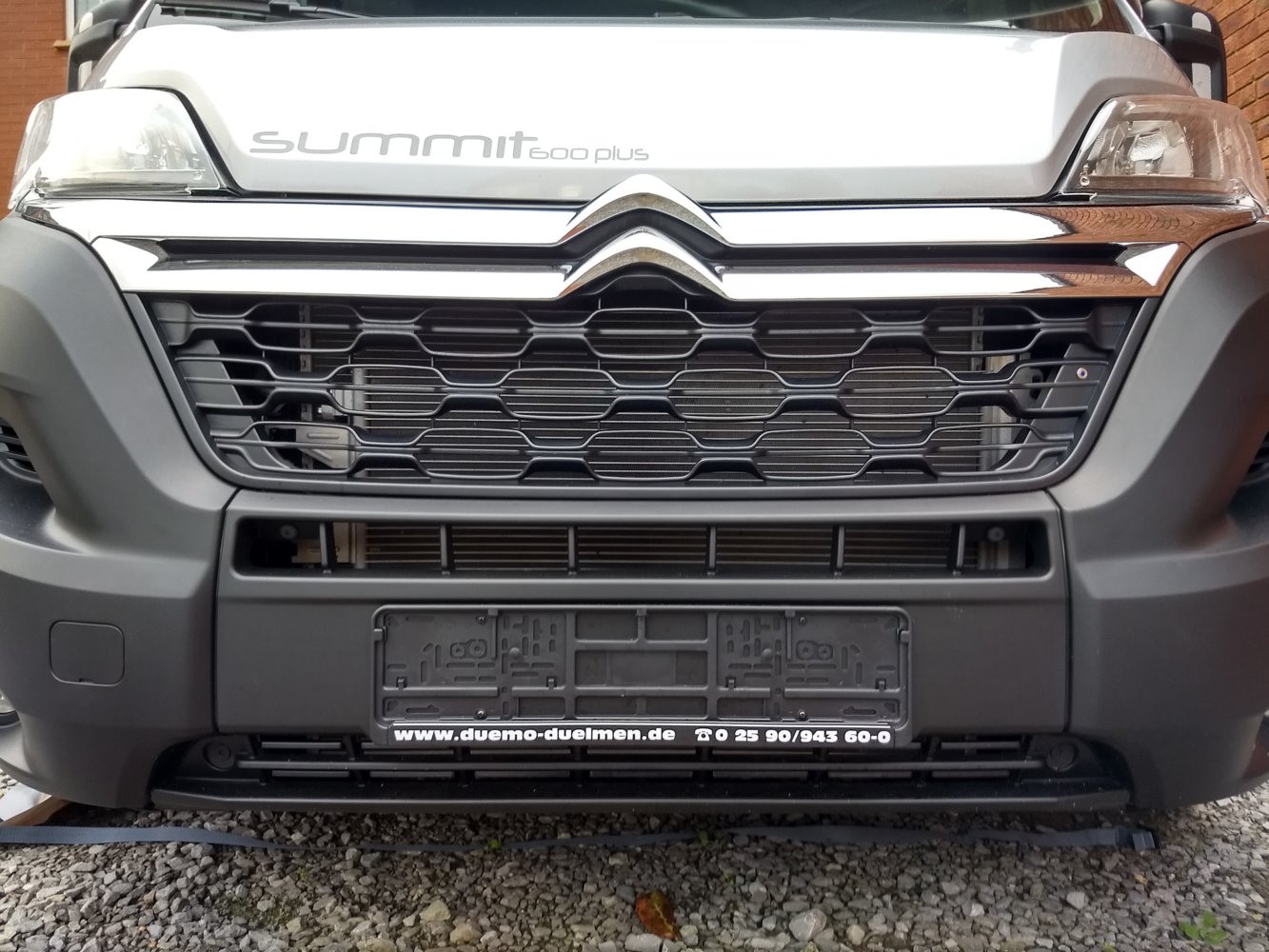 This set is £168.67 after Funster discount - not cheap but hand made in UK in stainless steel & the black version is nylon polymer coated - the same as ones fitted to Porsche & other premium marques.
Last edited: