Aug 26, 2007
42,972
47,103
Funster No

172
Exp

Since 2005
Today we went to see what may be our newest canine family member.
She is around 18 months old, possibly a Lab/airedale cross, and has a bad start in life being owned by an alcoholic woman from being a pup.
the woman is now in hospital and isnt expected to live so the dog was taken into kennels.
we were 'vetted' by an RSPCA officer yesterday and given permission to adopt.
'Fudge', as she is known for now, is very nervous especially round men, but when they brought her into the office we both got down to her level with a handful of treats........she took to me straight away.
it was only when i stood up she backed off.
we took her for a short walk around their paddock, Shirl taking Jack, our JR, me taking Fudge.
Absolutely no problem at all, she even jumped up at me a couple of times.
she had a bad ear mite infestation, now sorted, but has an ongoing ear problem with a weeping discharge but hopefully that will sort itself with drops.
She is spayed, chipped and vaccinated.
We are going back tommorrow for a second visit and possibly bring her home.
not going to be an easy ride for the next few months but perseverence usually wins.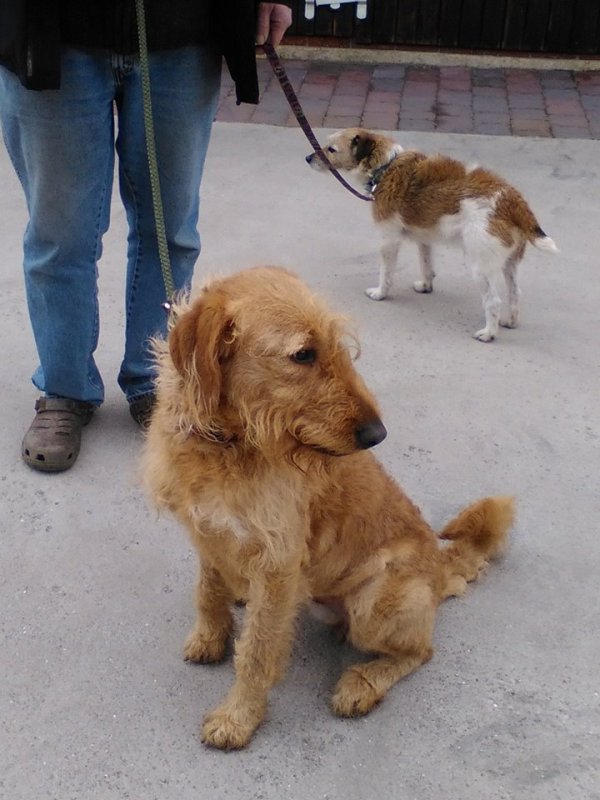 Last edited: