Jan 9, 2013
16,285
37,969
Funster No

24,219
MH

PVC, Murvi Morocco
Exp

2013
After our trip to Corsica earlier this year I felt our next excursion should involve less distance and fewer sheer drops on the side of the road. Corsica was a delight and the scenery stunning but something less demanding will go down nicely over the next couple of months.
And so yesterday we sailed from Portsmouth to Caen, or so the ticket said, neglecting to mention you have to drive the last ten miles to Caen yourself. Perhaps in days past the ferry
did
go to Caen but this morning the skipper of Brittany Ferries' Mont St Michel took one look at the narrow creek leading inland and dropped us off on the coast at Ouistreham. Fortunately there is a proper port here so we didn't need to get wet, unlike those who arrived here in 1944.
This is the eastern edge of "D Day country", Sword Beach is just to the west of Ouistreham and as we drove towards Caen we saw several signs to places we visited the last time we were around here, such as the Pegasus Bridge museum.
Our destinations today were less impressive, a supermarket then the aire at Dives sur Mer, CC19259.
This is where we are zoomed out.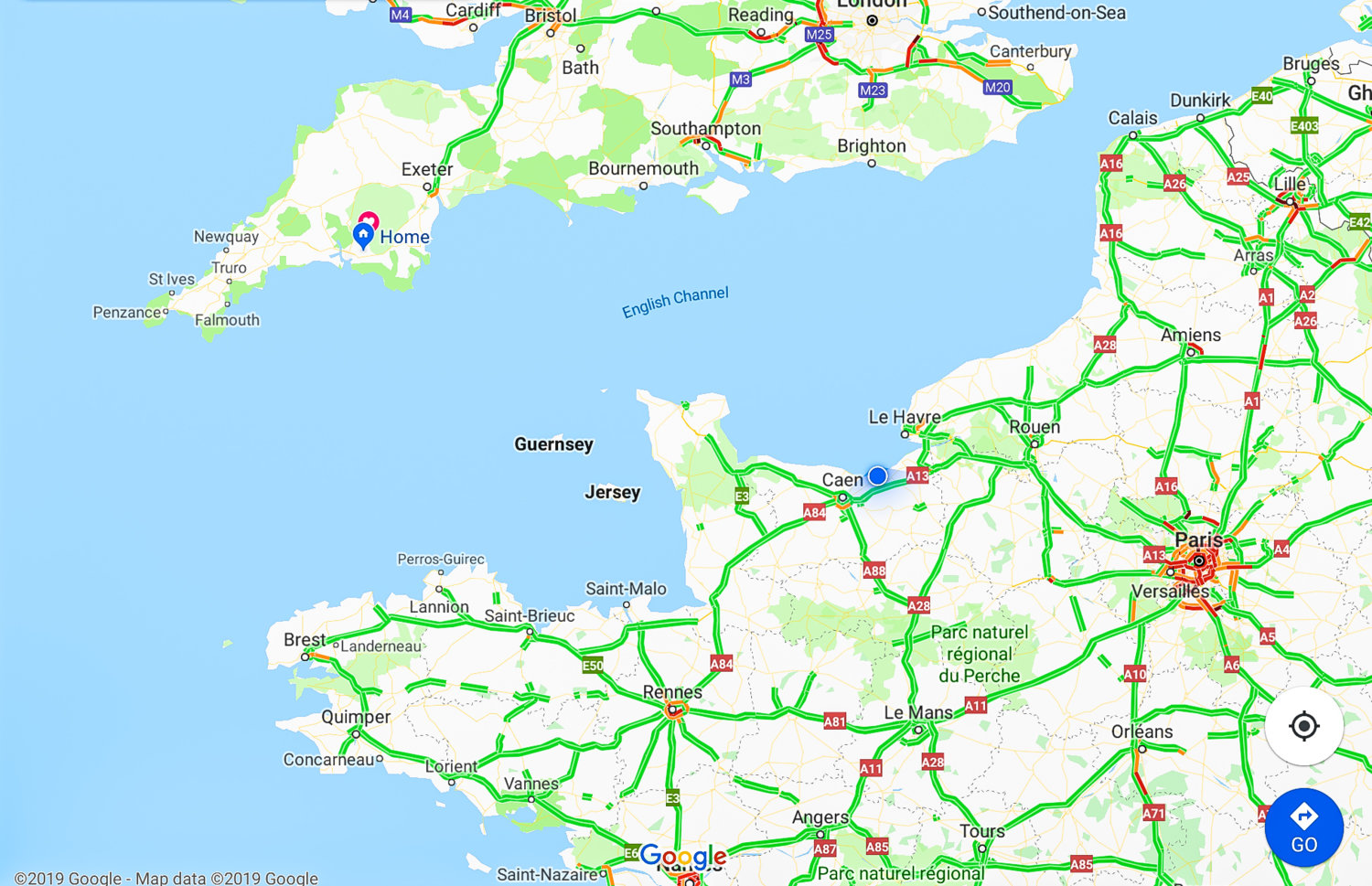 And a little closer.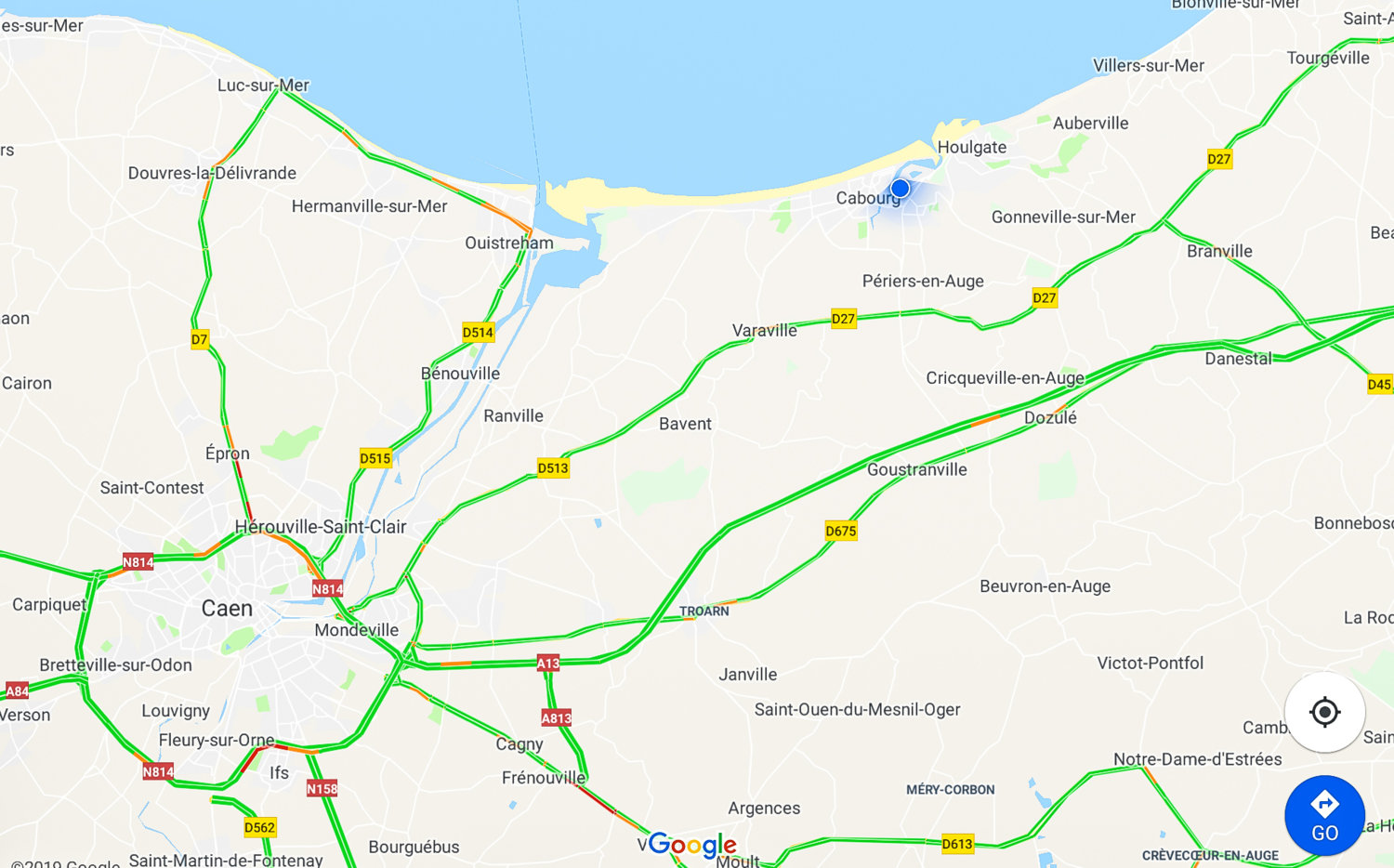 And closer still...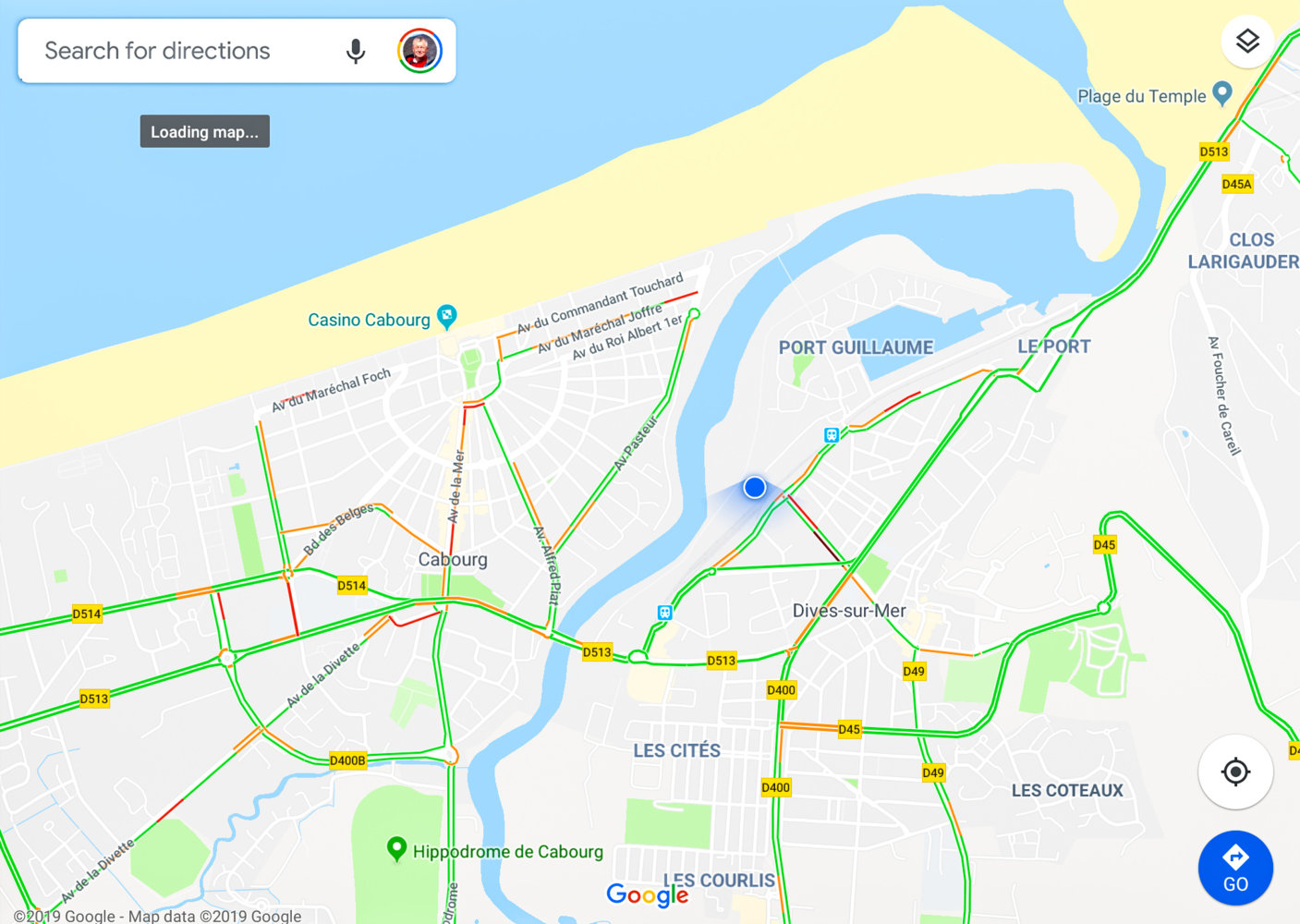 This is a nice aire but very popular. We arrived just before ten this morning and there were only two spare spots and no one has left since we arrived but several vans have arrived and left disappointed subsequently. The bays are wider that this photo might suggest with room to put chairs out between vehicles.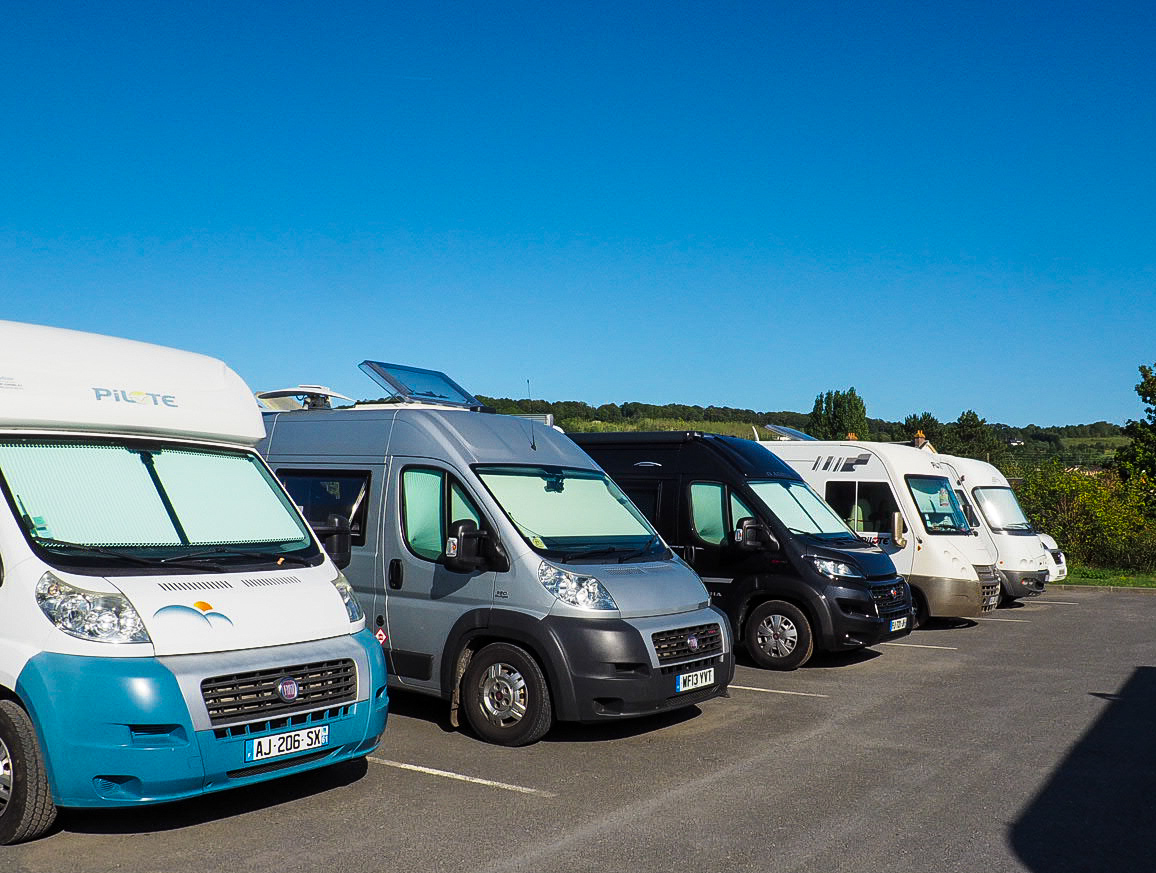 We went on a couple of walks today. There is a broad cycle/path beside the aire which runs both upstream and downstream of the right bank of the Dives river. A pedestrian bridge, not shown on Google maps unless you switch to satellite view lets you cross over to the north side and the broad sandy beach. Here are a few random shots taken of the area. We are going to stay another night here in an effort to force ourselves to slow down. Cold turkey from modern living.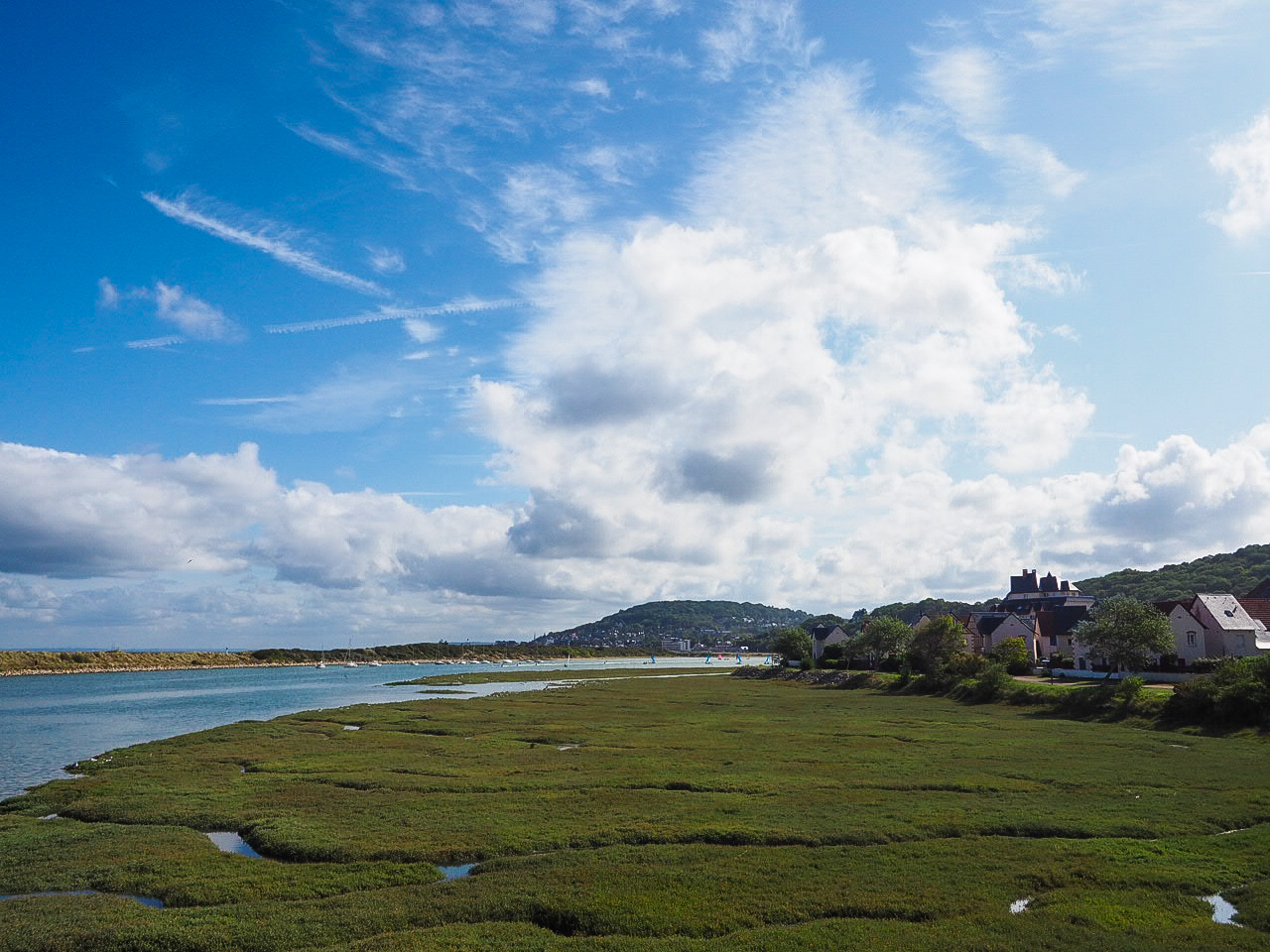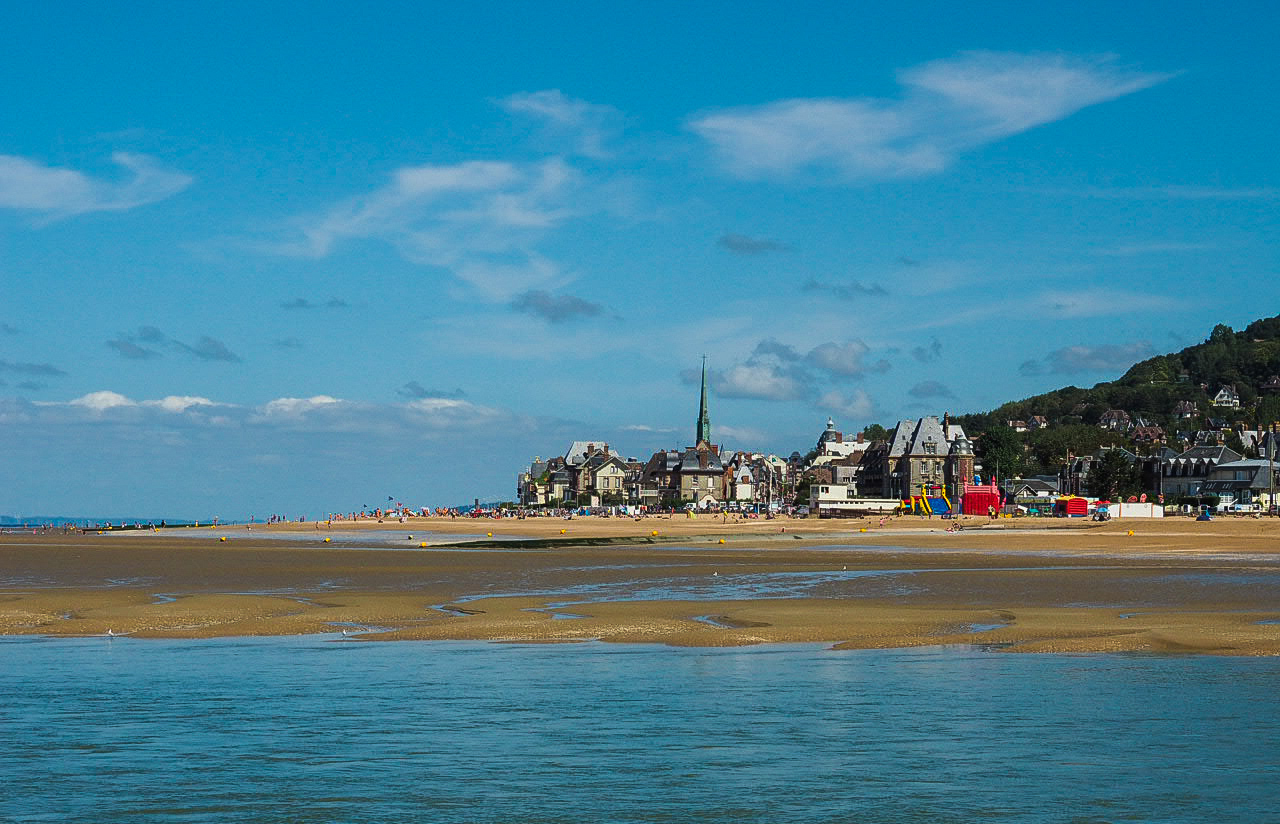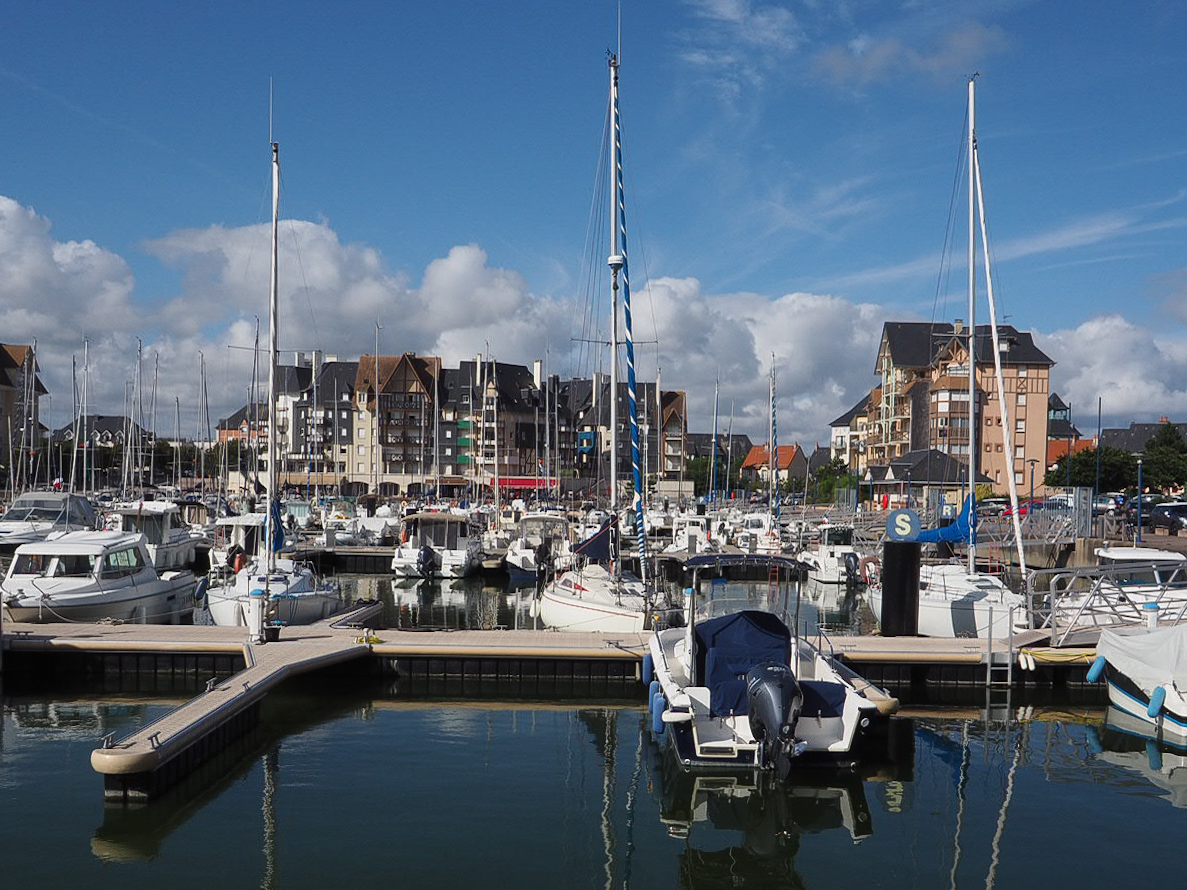 I'll post again tomorrow and try and outline the aims of this trip, other than to have a good potter while enjoying some French wine and no doubt some local seafood.
Last edited: