Nov 30, 2009
6,529
144,724
Funster No

9,521
MH

PVC the PUG
Exp

Since 2009 with motorhomes several caravans then tents before that.
Well after Ordering our
base vehicle
back in July it has finally arrived.....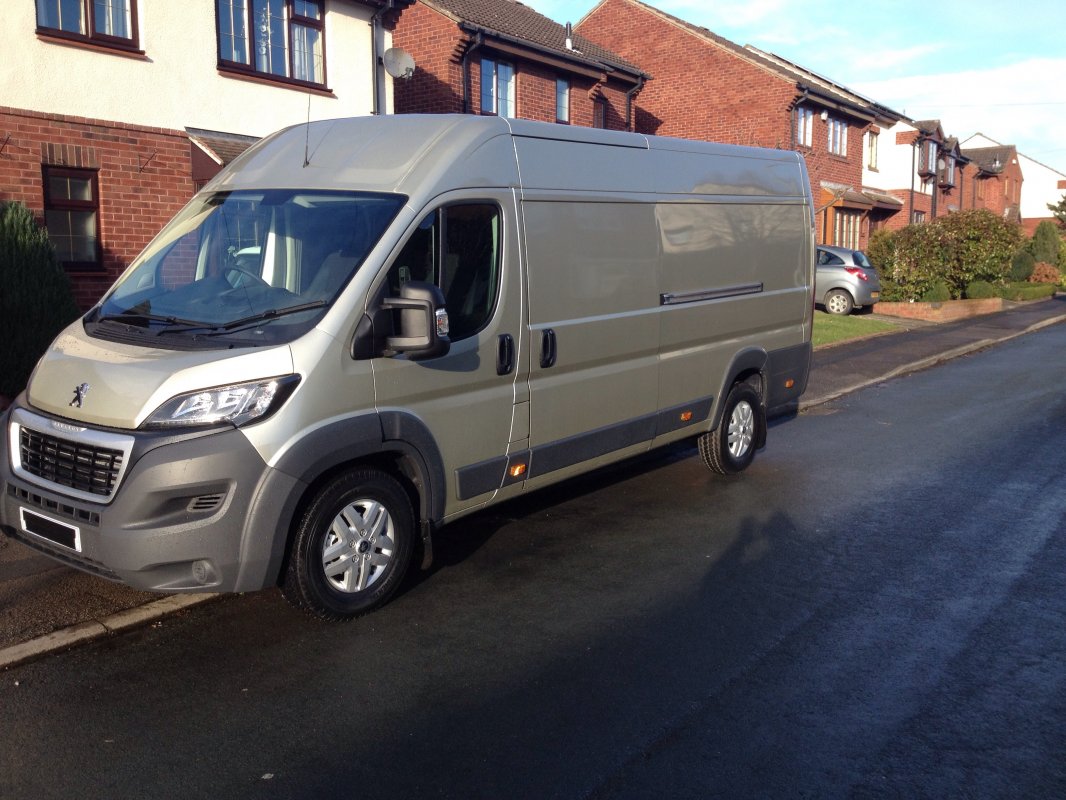 As you can see its a Peugeot Boxer, the van is 6.4m long and has a 2.2 engine with 130 BHP.
The new Boxer has a few changes to it the obvious one being the face lift.
Other changes made are to the sliding door gear being beefed up.
A couple of mechanical changes have been made one to the cambelt which is now a chain And the brakes are bigger I am lead to believe the brake upgrade is the reason the van only needs servicing every two years or every 30'000 miles.
Can't be doing with Bevs ipad.
Going on my lap top. To be continued.
Ralph.
Last edited: