Sep 26, 2007
330
422
Funster No

433
MH

A Class Carthago Chic XL
Exp

Since 2004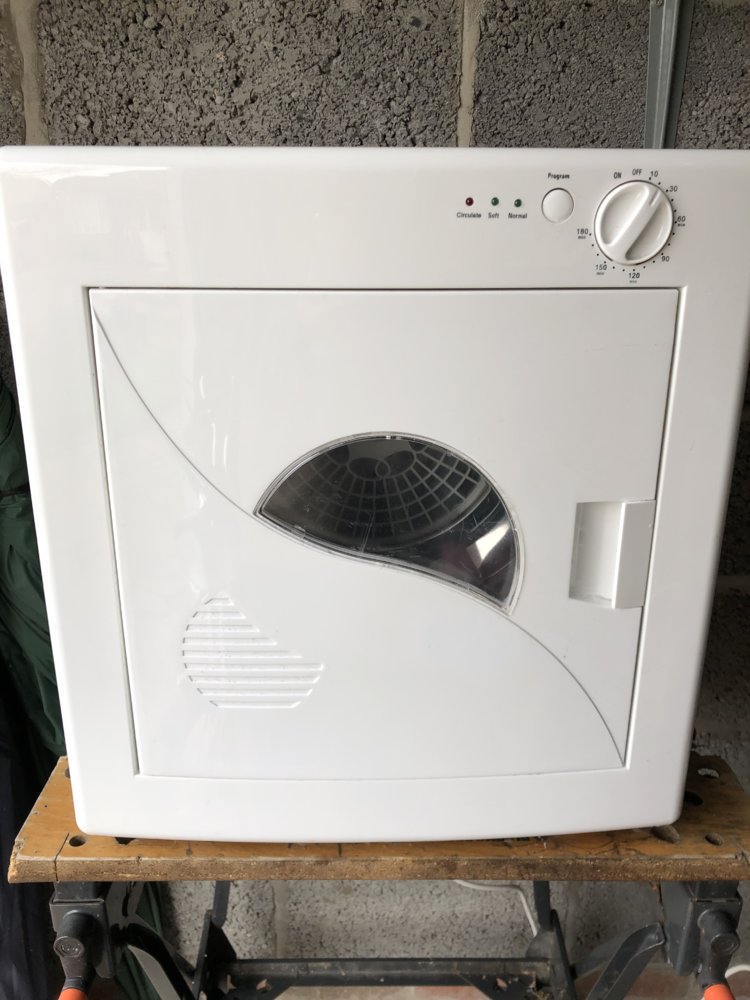 I am selling this fully portable mini tumble drier which we used when away touring around Europe in our motorhome for a few months.
Perfect for using in a motorhome, caravan, boat, flat or any home where there is limited space available.
In perfect working order and has only ever been used a few times.
Will Accept £45.00
Description
1KG Damp clothes capacity
180 minutes timer
Viewing window
Easy to access filter
Safety door interlock
1.5m power cord
C rated effiency
Simple to install and use.
White.
L 495mm X B 360mm X H 510m
Lightweight & Portable
Only weighs 11.5kg
COLLECTION ONLY UNLESS YOU WISH TO ARRANGE A COURIER.
WE WILL BE ATTENDING THE PETERBOROUGH MOTORHOME SHOW - SO WE COULD BRING IT ALONG THERE FOR THE BUYER TO PICK UP.
**PLEASE BE ADVISED**
So as not to cause any disappointment to anyone - I do have this tumble drier listed for sale elsewhere. So please kindly wait for me to respond to any would be buyers, as it may have already been sold elsewhere in the meantime.