May 17, 2016
2,246
5,046
Funster No

43,137
MH

B524
Exp

2nd base
There is quite a lot of videos on you tube of people making these out of old gas bottles so seen as I had an old flo-gas bottle out of the van and had recently bought a cheap plasma cutter I decided to give it a go.
So..... I started with one of these: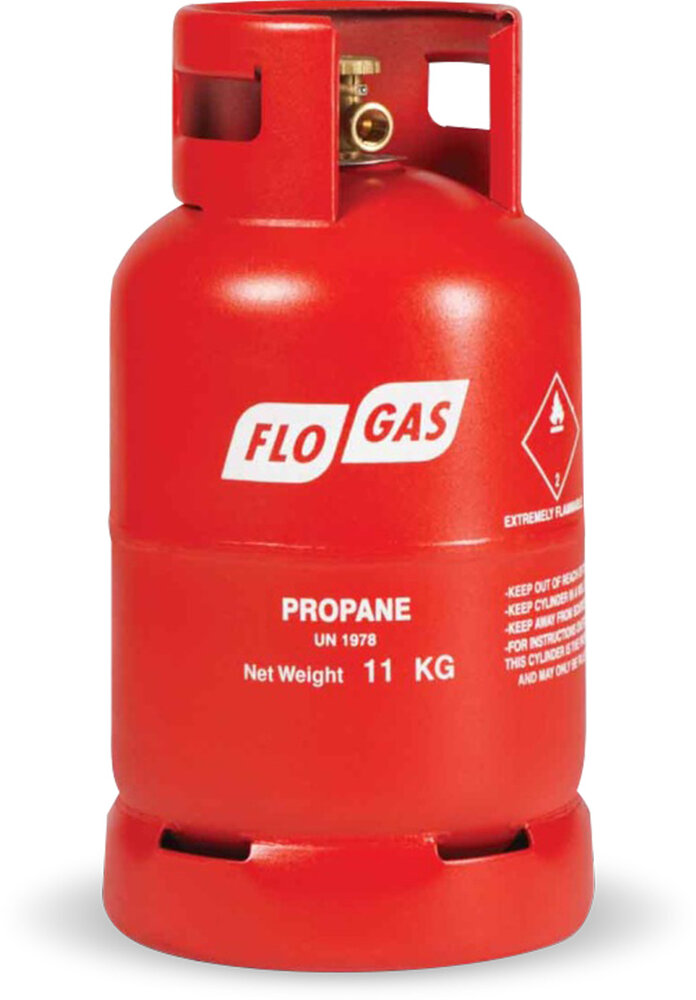 Let the last of the gas run out before cutting of the collar and knocking the valve completely off. I then purged it for a few days to make sure it was safe. We have a big burning bin at work so I threw it in there for a bit, mainly to take the paint off.
Next up I used the plasma to cut out the door. Not used to this machine so wasn't the prettiest cut:
I then cut out the valve section out on top and added a small bit of pipe. I also didn't like the original gas bottle stand so cut that off and added breather holes on the bottom: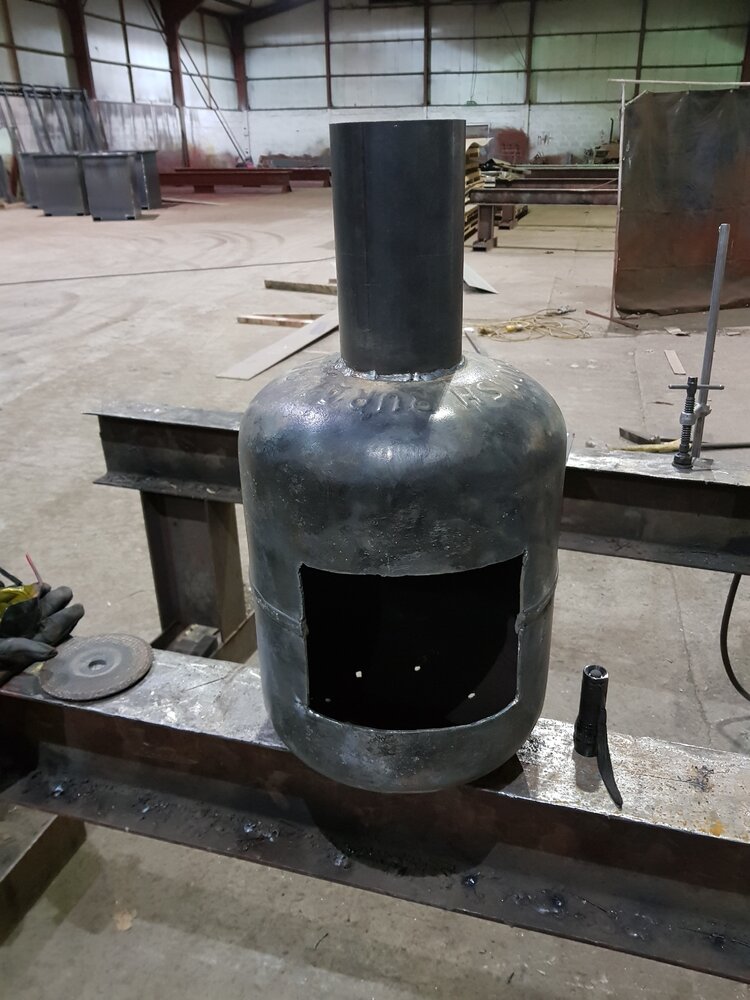 Made up some legs out of some flat bar and added my weld on hinge: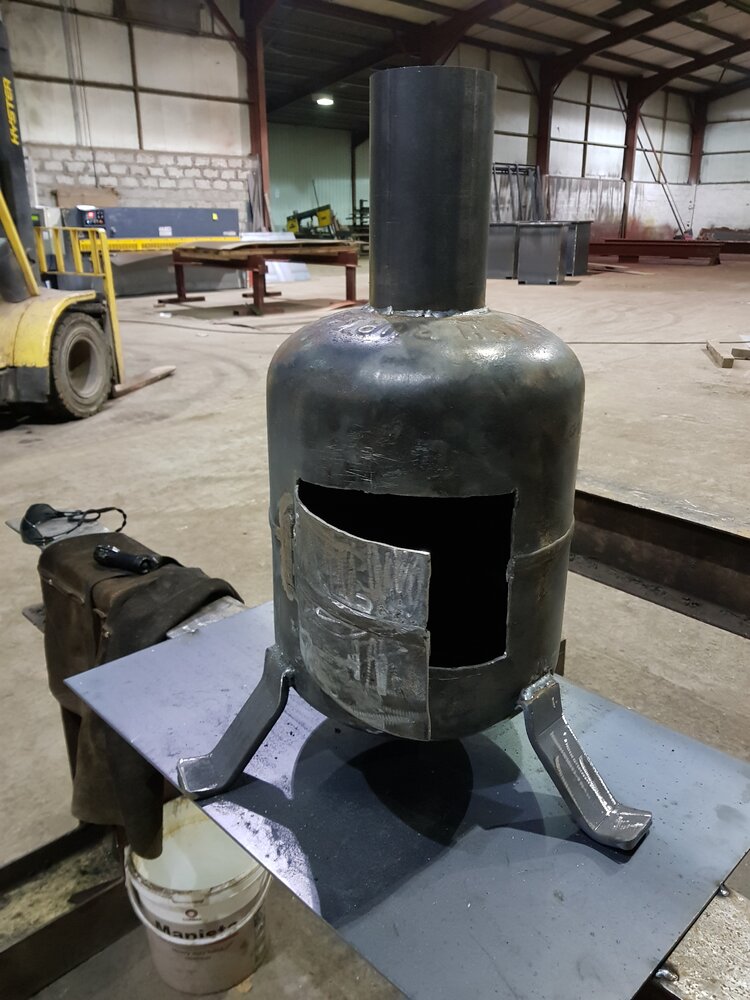 Was tight for time here so made up a quick locking mechanism, gloves will still be needed to open and close when in use: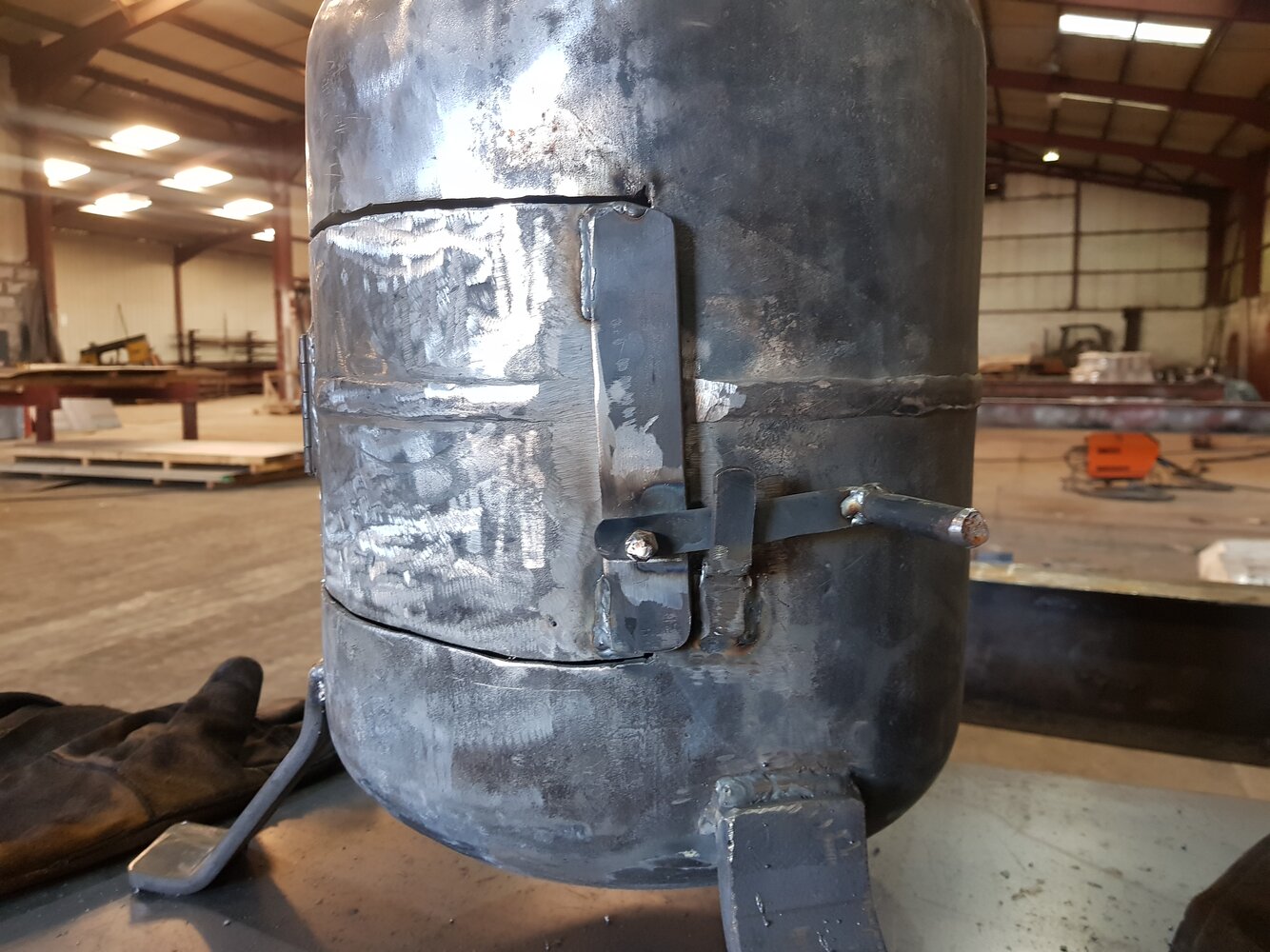 Quick coat of stove paint and mothers christmas is sorted: