Hi folks, I need to tap into the MHfun fountain of knowledge
Whilst away the other weekend we started getting some drips from our Large Heki sylight on one corner.
It did stop eventually and didn't happen again when it next rained, maybe angle? anyway I decide to investigate this week.
I planned to just re-seal the outside for now but once I'd got the interior trim off to check I decided to take it out and do it properly. Possibly a huge mistake and wish i'd left it for a job over winter now
Anyway commited now and its out after a LOT of effort with a blade. Roof is cleaned off and skylight is cleaned off. It has a rubber seal fitted which i didn't expect to find, its survived removal with a few nicks so was planned on re-fitting that maybe with a bit of something on it
When built they used copious amounts of clear sealant in the channel behind it and on it which i've now cleaned off.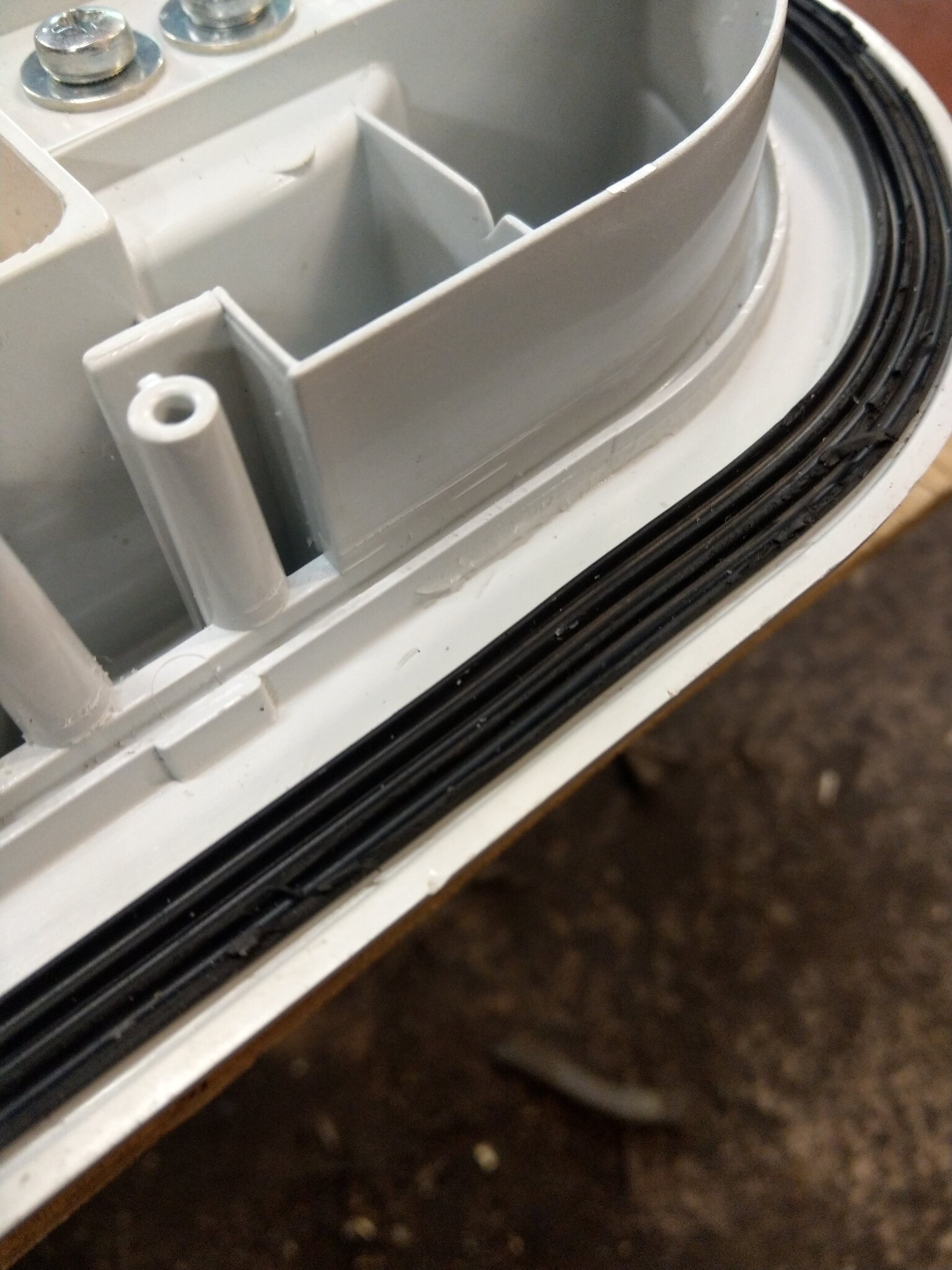 Questions:
I have 2x tubes of Sika 221 which i got for another project so could use that (if suitable).
OR
Am I better waiting and ordering some of this Hodgsons CV sealant.
Find many great new & used options and get the best deals for Static Caravan & Motorhome Cream Non Drying Bedding Sealant, Seamseal (3 Pack) at the best online prices at eBay! Free delivery for many products.
I consided the butyl tape stuff but the channel is about 1cm wide and pretty deep at 5mm so may need multiple layers plus the seal complicates it a bit as it sticks out proud already so couldn't really apply any over that.
Should I do way with the seal and just use plenty of sealant?, or apply a something to that as well as running it down both sides
Know these sort of questions have probably come up before but the factory seal is throwing me a bit. Expected it to just be sealant
Thanks