May 1, 2016
2,085
10,953
Funster No

42,821
MH

Auto sleeper Warwick
Exp

Since 2015
Kate's manager at work is selling her hymer camp 65. They've bought a laika
a class
. So I said I'd put it on here for her.
Hymer Camp 65 - £8950
1993 L Registration - Owned since2006
6 Berth (3 double beds) with U shaped rear lounge
LH Drive / 2.5 diesel engine
MOT till 21/05/2019
Mileage 137,635KM (85,500 Miles)
Service & Cam belt May 2017 at 135650Km
Also includes roof box,
awning
, gas bottle (have not used gas for 5yrs so not sure if it's got any gas in it) & wheel ramps.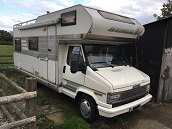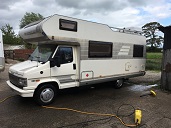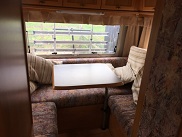 There is a small hole in the outer skin of the rear window please see pic below
There's also a small hole in the drivers side sill. Still passed MOT 2017 and 2018.
See picture below.

.