Jan 9, 2013
14,420
26,053
Funster No

24,219
MH

PVC, Murvi Morocco
Exp

2013
Adobe Lightroom Mobile is a photo editing app available for iOS and Android. When it first came out I really struggled to see what it was for as it had very little in the way of features for editing images. However, that has now all changed and it is now a pretty impressive tool. On the way it has changed its name to Adobe Photoshop Lightroom CC but I'm still using the old name.
The main drawback with this app is it isn't free and you have to sign up to Adobe cloud storage I think to get it to work. I say "I think" because I access it as part of my monthly £10 subscription for the desktop versions of Lightroom and Photoshop and I haven't worked out if you can get the mobile version as a standalone app. The app also uses quite a bit of data.
But if you want to edit images on the move, as I do when travelling about in the MH, I don't think you can beat it providing you are happy with the cost.
So what can it do? Here are a few examples. I'm not offering these images as photographic masterpieces, as you can probably tell by just looking at them
but as examples of what can be done with this app.
First off I most frequently use it to give images a bit of oomph and some light cropping, often to remove a part of the foreground, as in the following example.
Before:
After:
Beyond this there are tools for manipulating images a bit further.
Perspective control (combined with cropping).
Before:
After: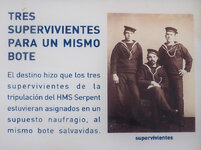 Perspective control also works well on buildings to reduce the impression of a building photographed looking up tapering away to the top, although if you overdo this the result can look distorted.
A recent upgrade has added a spot healing brush. Here is a picture of three storks in a field near El Rocio in southern Spain.
I like the two on the right but the third one is facing away and looks odd. So let's remove it!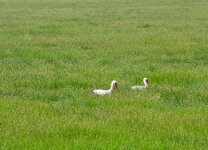 There is also a tool to select part of an image and apply effects to the selected part only. In the original of this image of Charlie his mouth and chest are very dark.
I could have tried lightening the whole image but to get his chest and face right the background would have been washed out. So I selected these areas only and increased the exposure by a stop or two to the selected portion only. The image has also had a bit of sparkle added using one of the pre-sets used in the first example image above.
It is quite likely the free image editing tool Gimp can do all of these effects but Adobe Mobile is very easy to use and all the edited images will appear automatically on my desktop version of Lightroom at home when I get back. The original images are not altered by any changes either so everything is reversible.
The iOS version is probably the best one and when my Android tablet eventually expires this will probably persuade me to go over to the Dark Side.
Last edited: