Jul 26, 2014
371
873
Funster No

32,556
MH

Coachbuilt with over cab
Exp

Newbie
Having been the recipient of some helpful advice in this section I thought that I'd add a small (and possibly pathetic) tip to help address the balance!
I found that the Sat Nav stuck to the windscreen (Fiat 130 2010
chassis
) was a bit far away for me and also it caught a lot of reflections on the sat nav screen.
The clip on the dash looked as thought it could be useful and I saw that on one thread in the section someone had mounted their sat nav on an 'Asda' clipboard and then put that in the dashboard clip, brilliant idea.
What have I got that is smooth and 'clippable' I thought? Well I always have a pile of empty DC/DVD cases in stock for sending out photo DVDs.
You can see the result below. Stick sat nav mounting sucker on CD/DVD case, then clip said case into the clip and Bob's your uncle! Nice and close and out of the way when you are closing the screens at night.
As I said I always keep some in stock but all you need is any old CD case (use one of your Max Bygraves CD cases), throw the CD away take out the blurb and there you are. A nice and simple mount for your sat nav.
Appologies to any Max Bygraves fans. If you like Max then substitute any of your other half's CDs that you don't like...
KH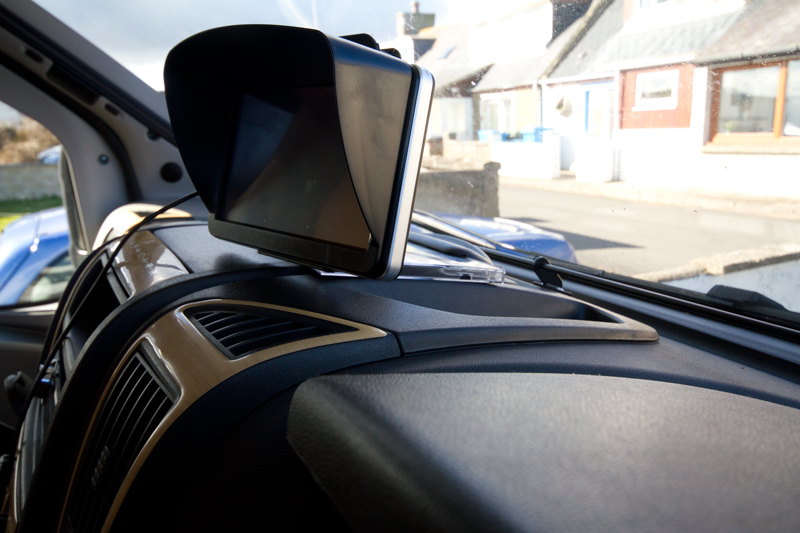 Last edited: