This one even had a bath, we stayed last year and I complained that there was no where to hang your towel or clothes.
Lo and behold, the owner has succumbed and when we came back she had installed one, that's called investing in your business.
The wife got in after me but I can't show any more photos until after midnight, sorry, but I have heard there a few pervs on here. That's me just before getting in, unfortunately, on getting out the cattle in the field took one look between my legs,thought I was a bull and stampeded.
I,ve never moved as quick, one bald headed ugly bull and 127 fat cows, that's 126 heifers and the wife.
Tell you what I,m so glad she never comes on here for a quick peek, my supper would be in the bin for sure

All good fun, I,ve shown her this thread mow. She laughed more than me.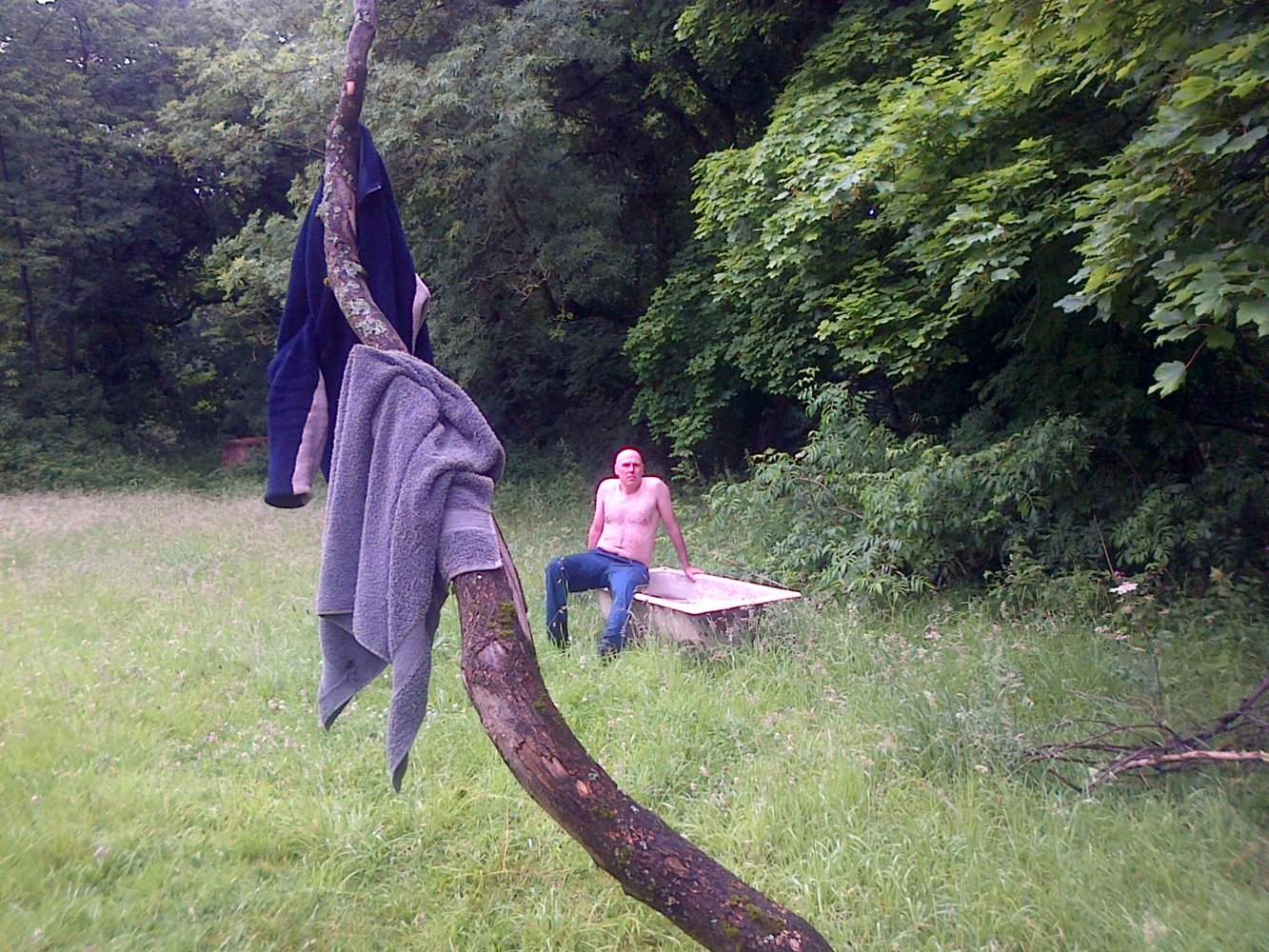 Last edited: