Sep 1, 2021
14
11
Funster No

83,897
MH

Adria Coral Supreme
Exp

newbie
Hi all, I am hoping some of you knowledgeable folk out there can help me with my water works!!
We have a 2018 Adria 670 SL, which like most Adrias, pre 2021, suffers from the dreaded leaks from the Reich system that Adria use. I have had a few ( beside the boiler, and in the bathroom; hot feed which had no insert…) which were easily sorted by replacing the joints with John Guest ones.
Basically we have had a very noisy pump since we bought the motorhome and I have no idea whether the pump is banjaxed or not. Therefore I have bought a Shurflo replacement and intend replacing all the joints with JG ones.
Adjacent to the pump there is a flask-like chamber fitted, which I assume has some sort of pressure equalising function. Doesn't that sound knowledgeable!!(read it on one of the MHF threads!)
1) Is the purpose of this flask for pressure equalisation, why is it needed, how does it work and can it be dispensed with?
2) What is the connection at the bottom of the flask and can this be reused?
3) Before the flask there is a lever which I think is an on/off valve of some sort?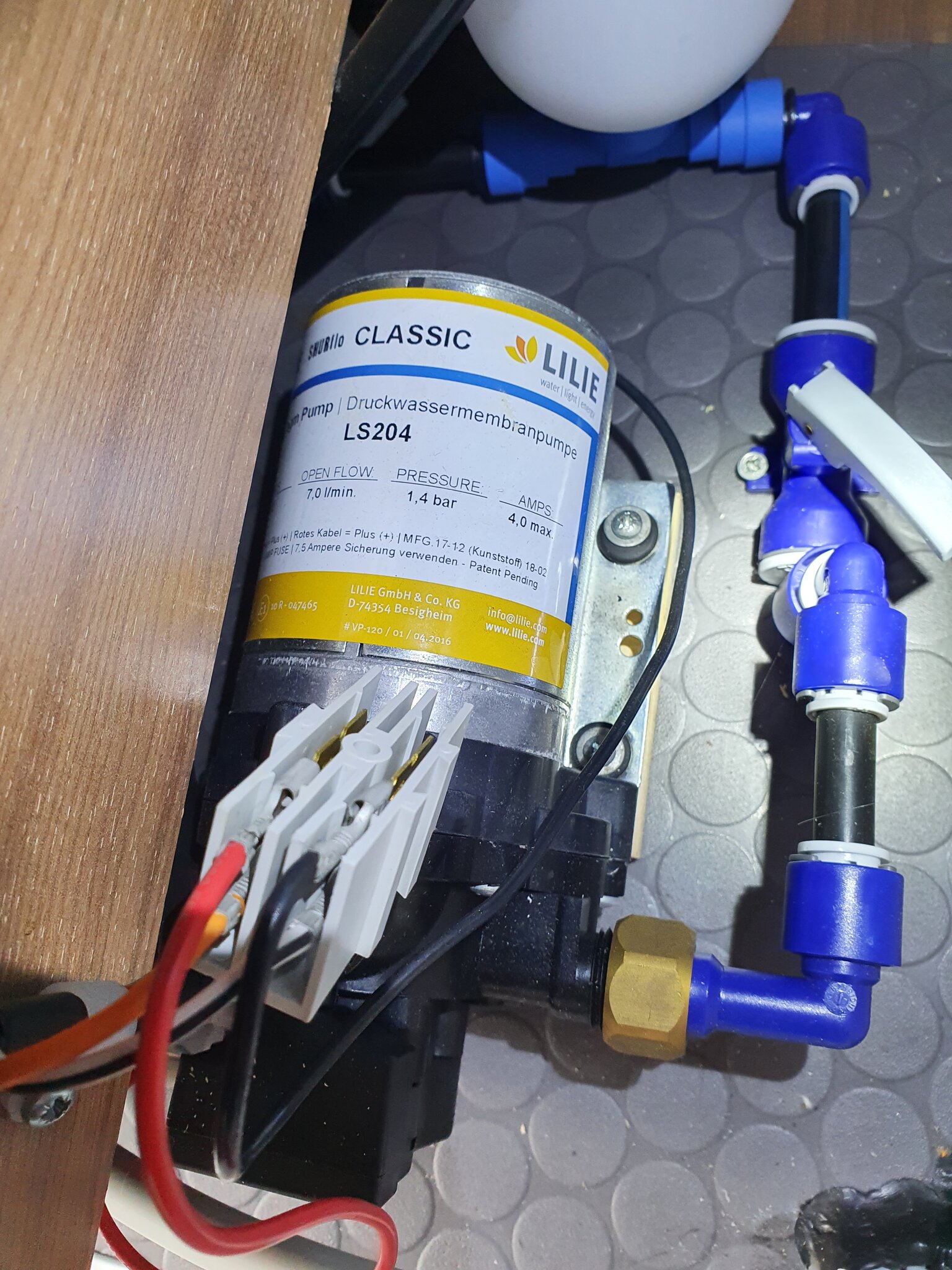 4) Will this JG valve do the same job?
5) As a matter of interest, what is the normal position for this lever - up or down?
6) The connection from the pump to the valve looks unnecessarily complex and I can only assume that it is to reduce the height as the pump is raised. (also had a leak from there which was resolved by tightening the joint!)
7) Is there a more straight forward solution to this?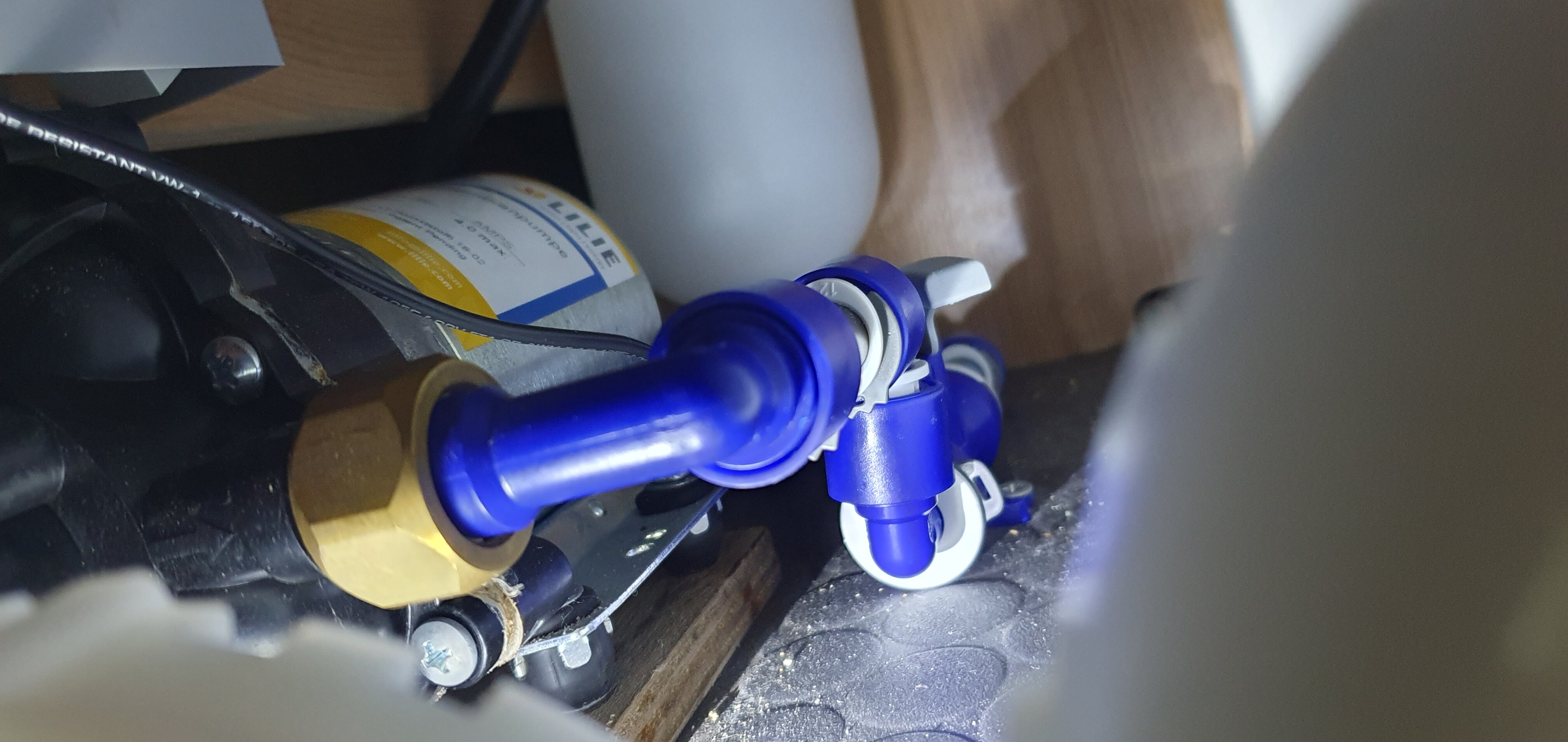 8) I can see that the connection attached to the pump is a 15mm to12mm reducer what is the proper description for this? 15mm to 12mm reducing elbow??
9 )Is there a JG equivalent
10) If there is, any idea who stocks it?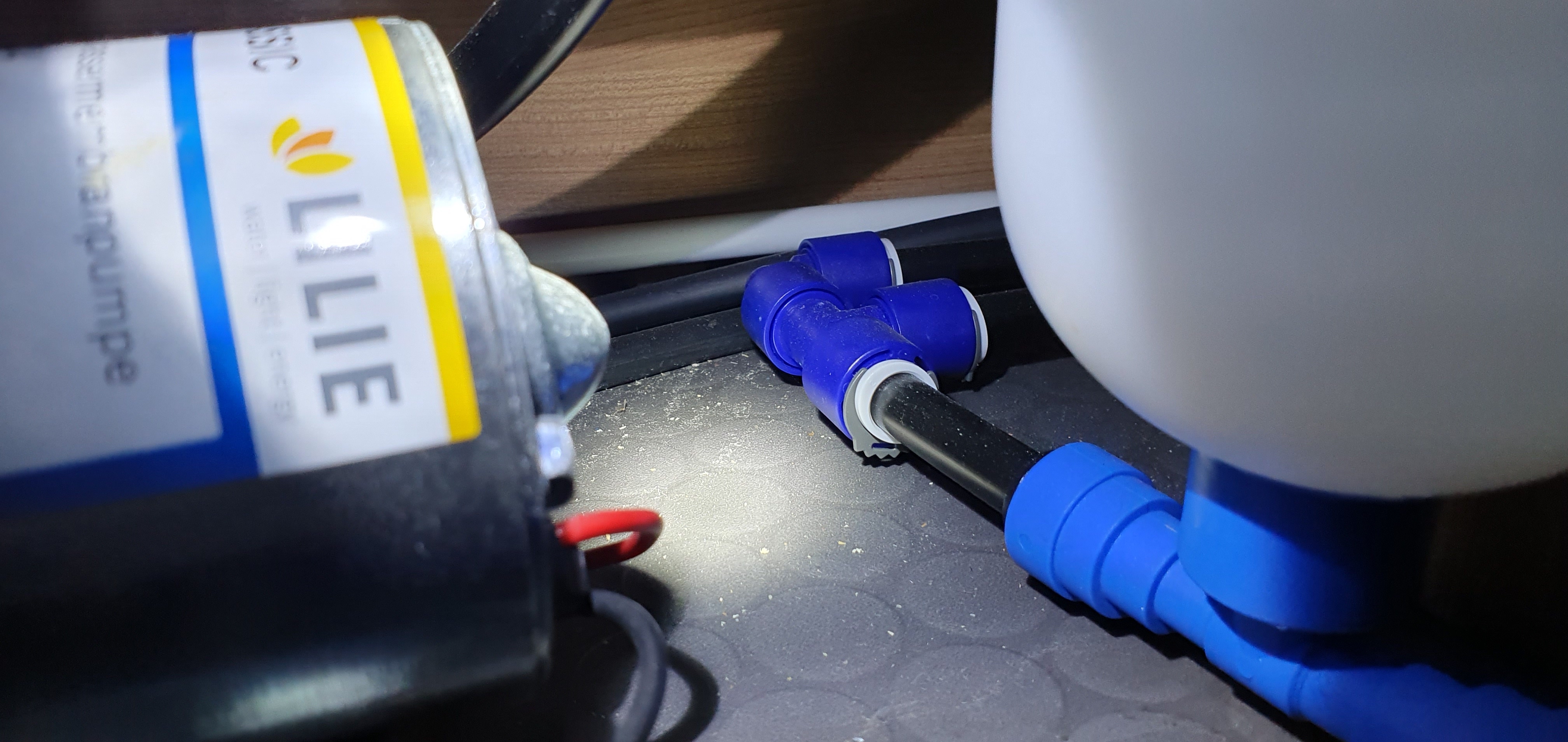 If I sound in anyway knowledgeable, it is from what I have picked up on this very useful forum, so please be assured I am a complete novice when it comes to plumbing!! I have made an attempt at compiling a list of parts that I will require and hope that someone can validate for me:
a) the 2 x 15mm to 12mm reducers to attach to the pump. (new pump also has 15mm fittings)
b) isolation valve thing if suitable
c) 4 x stem elbow
d) 1 x T joint
I have searched eBay etc for the pump 15mm - 12mm elbow joints but cannot find them! I have been on JG's own site also to no avail.
Thanks in advance
Hector and Hippy