Hi all, I'm just about ready to take the plunge into ordering but want to offer my plans for a final sanity check before clicking 'buy' and welcome your wisdom on this! Particularly:
Does the planned position for components look sensible?
Does anyone have a suggestion on how to get wires through to main battery under bonnet on this model? Do I just need to drill through firewall?
Is one of my 3 shortlisted solar kits a suitable option and, if so, which one? Is the used larger panel worthwhile or too old and/or heavy?
The van is a 1998 Fiat Ducato Sundance. The leisure battery is under the driver's seat and the main battery is under the bonnet. The first picture below shows planned position for the solar panel, controller and cabling.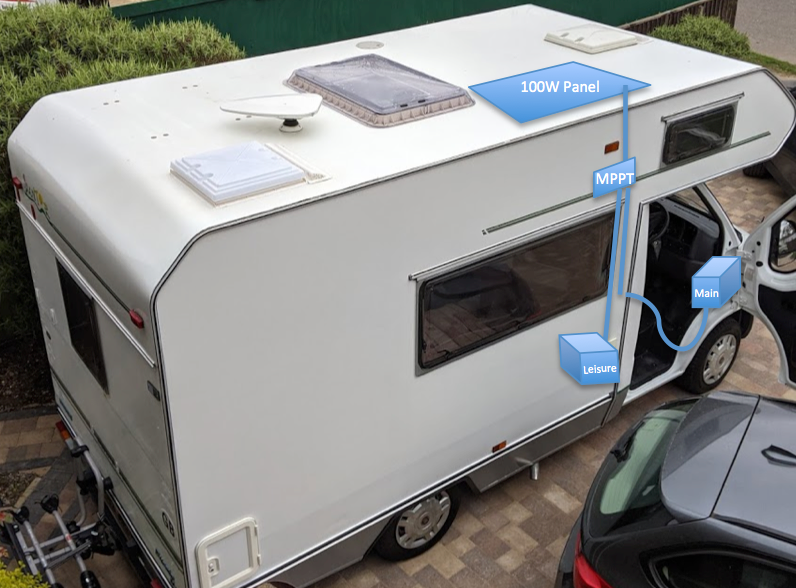 The second picture shows the measurements on the roof. To my understanding, there seems to be plenty of space between the middle and front skylight for one or two panels with brackets (panel sizes are below):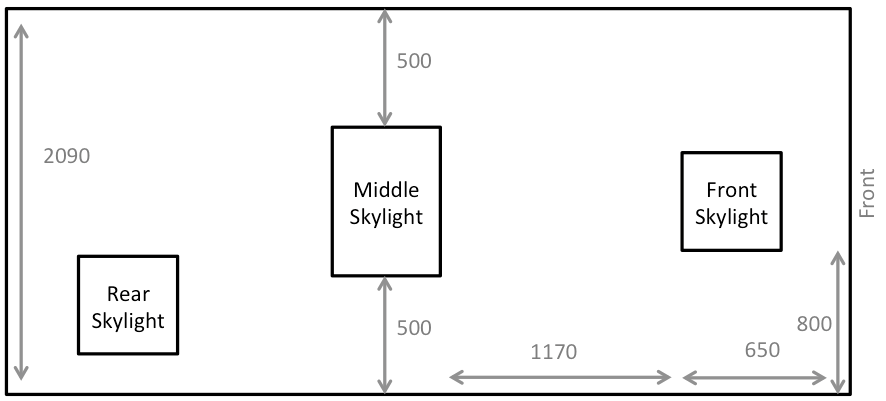 Based on previous advice, the kits I'm considering are below:
The 100W panel is 925 x 670 and 7.7kg. The 250W panel is 1650 x 992 and 18.7kg. Would appreciate thoughts on reliability of the used panel, whether the weight is a concern, general capacity, and whether Victron is worth the extra money.
We're not actually planning to hold onto this van for longer than a year due to leaving the country, so I want to leave it in good condition for next owner but not over invest. Our power needs are minimal – charging phones and computer, a bit of TV. Mostly want to be able to camp off grid without worrying about a flat battery.
Thanks in advance for any input!