Jan 11, 2020
670
1,021
Funster No

67,952
MH

Rapido C class
Exp

Yottie convert
My pre-fitted Waeco camera has lost any useful night-time vision so I've bought a AHD twin lens system from reversingcamerasuk and am trying to trace the route of the existing cable into the dash so I can swap the wiring over to the new system.
The old cable is a DIN or PS/2 and the new is 4-pin. It's not possible to use an adaptor.
I have found where the existing cable comes up from the hab area and is fed behind the fuse box, as per the 2nd photo. However, as per the 1st photo, it then disappears onto/behind a black metal tubing, I presume towards the reversing light switch? I can't trace it any further so far, so it must have been laid inside this metal framework. I've no idea where it emerges and I don't want to pull up the entire dashboard unless it's necessary.
Has anyone done a similar job to this and, if so, can you tell me where the usual patching-in point can be found? Any notion of which panels might need to be removed would be v helpful.
It's a Ducato x250 BTW!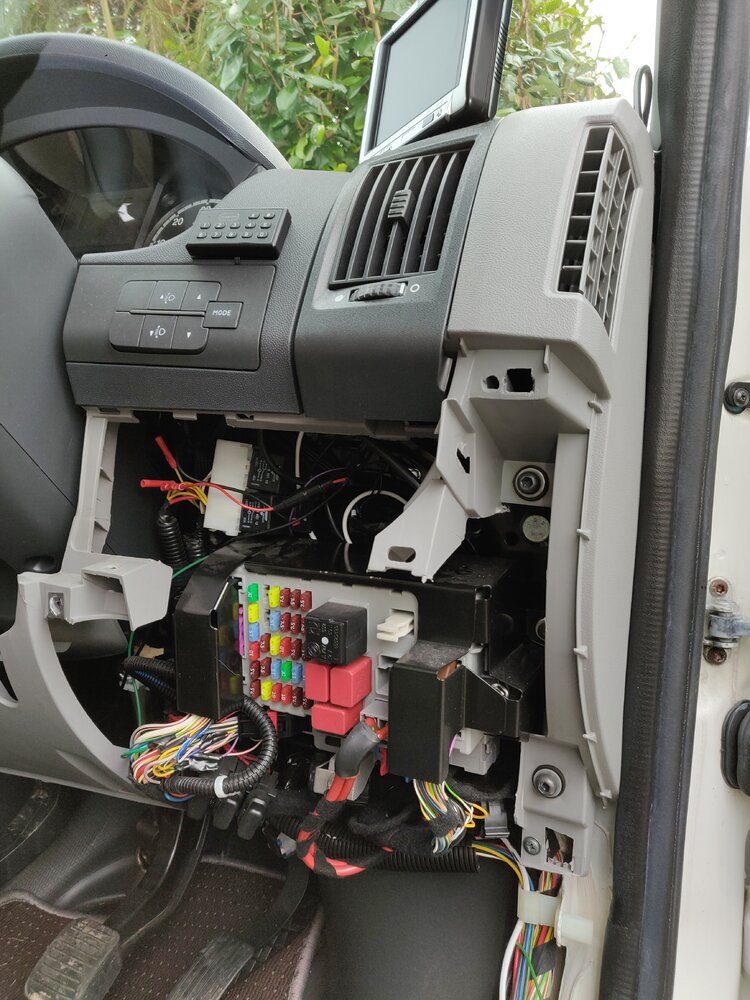 Last edited: