So I spent yesterday fitting the Schaudt WA121525
B2B
charger and tested it this morning and very pleased with it. There are 2 versions, 25amp and 40amp and I went with the 25amp version as that suited my requirements.
It was very simple to install, and can be connected via the Schaudt
EBL
but because I'm using it to charge my
inverter
bank of lithium batteries which are completely separate from the habitation bank I kept it separate from the EBL.
I ran 16mm2 (but the manual says you can use 10mm2) from the starter battery to the inverter bank which is situated in the garage via the B2B which I decided to fit under the drivers seat where the habitation batteries are. 40amp fuses in both the + wires of the starter and inverter bank.
I bought a new MNL 4 pin connector and tapped into pin 4 of BL12 on the EBL to give me the D+ signal to activate the B2B only when the engine is running.
I ran my lithium's down to around 79% and then started the engine and was very happy to see approx 24-25amps going in: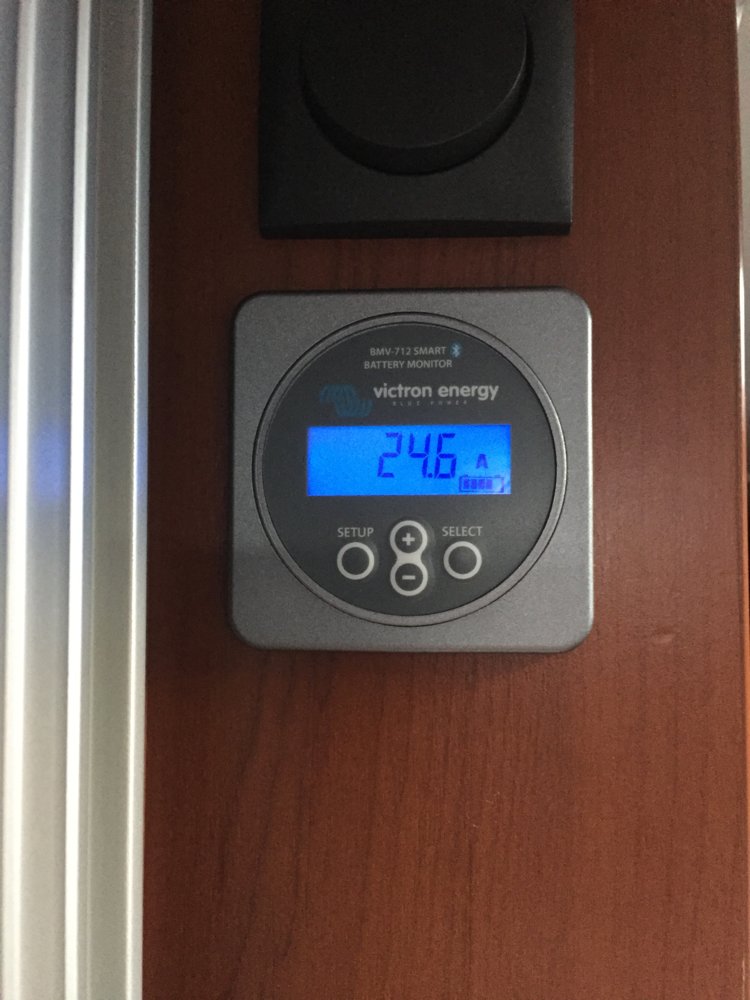 and battery voltage of 13.48: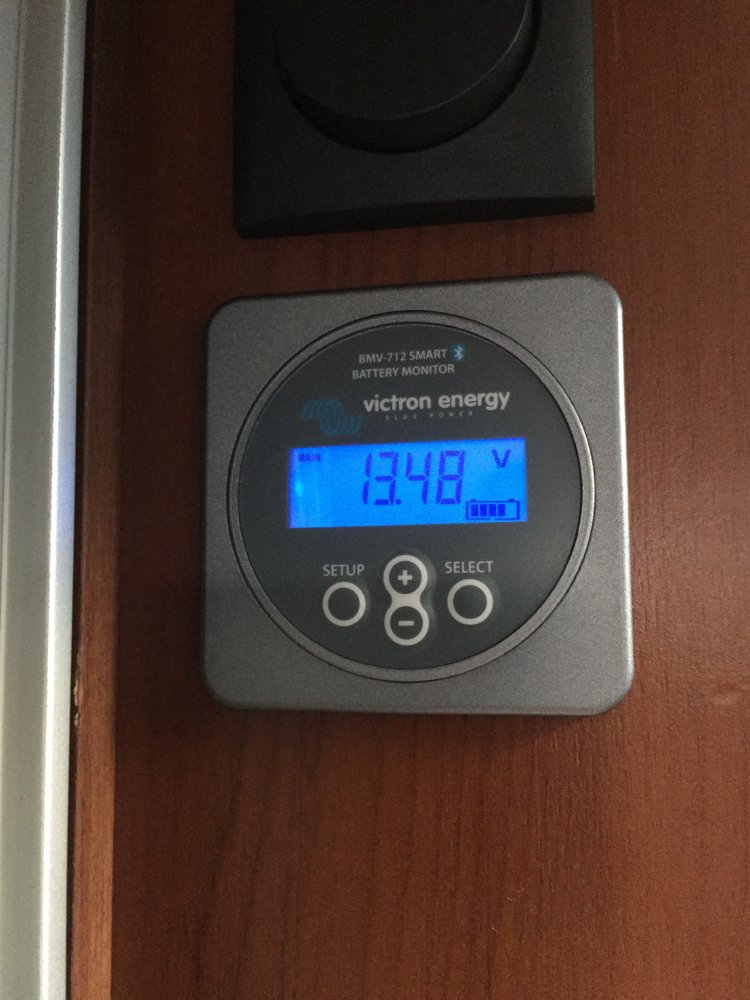 So all in all very happy