Jan 27, 2018
849
716
Funster No

52,151
MH

Rapido & Bongone
As a result of reading some threads it sparked a few ideas. I have an ion 2 usb scanner but no software is there something available ? (EditWin 10 or linux) Is is feasible to use an A4 scanner, any sensible results.
I have a few cameras that i would like to put a few frames on (test pieces and something maybe photogenic) basicaly to check they work and compare. My intention is to use b&w film, scan and gimp or elements15.
Film / chemical/proccessing anyone using or know where (other than Google) i could process 35mm and 120 if i searched loft. are other sizes even available?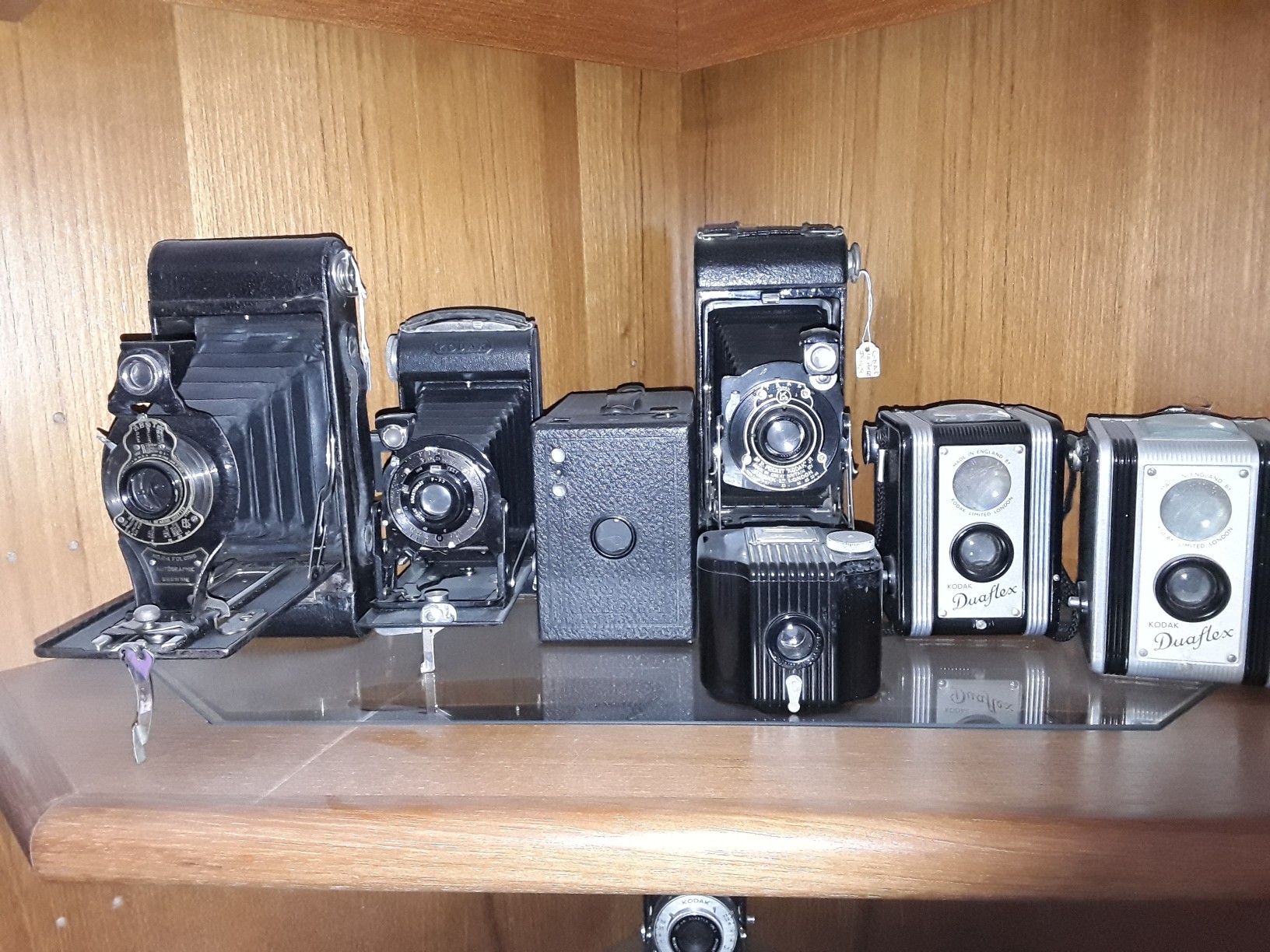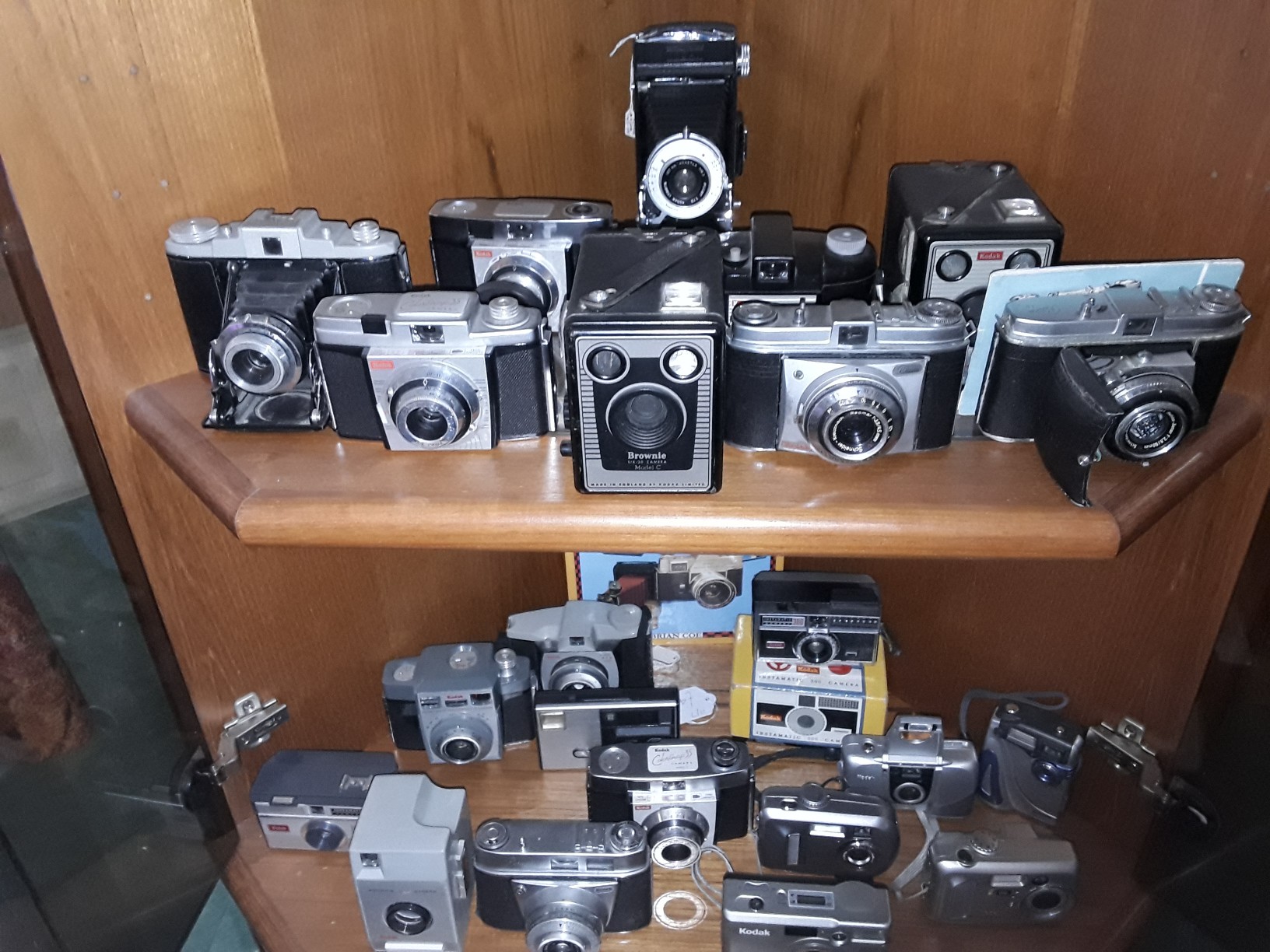 Yes all Kodak from 1909 to ? Many film sizes (Kodak was all about selling film consumables making cameras was a sideline) a few mid 50s models to ilustrate range available. May even be a 3mega pixel 2005 digital in there.
Cant afford a SLR tough available for 35mm and instamatic (hens teeth)
Last edited: