Comlete with surround and fascia which fitted 2011 Ducato. 7" touchscreen.
All the normal things and control which this type of unit does- Radio, plays CD's, plays music off a USB stick.
Down load contacts from phone, make and receive calls handsfree.
Play anything from phone via bluetooth, in EU play UK radio for instance.
I had it set up to show reverse camera ouput when reverse gear engaged.
Second camera input but I have never used it.
It does NOT have GPS.
£25 including postage or collect Norwich.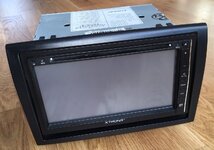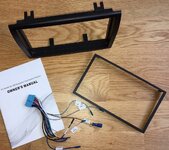 Last edited: