Jan 19, 2019
1,091
6,516
Funster No

58,099
MH

Adria Twin 640 SGX
Exp

Recently, since 2017
I'm signed up for a newsletter called
Cool Tools
it started years ago posting about "one tool you didn't know about every day".
I thought MHF might have some great insights here.
By way of a start, we love our breakfast knives (also known as picnic knives). They're like sharp butter knives so you can cut bread and meat but also spread cheese and butter. They're all you need for picnics, breakfast and most bbq meals. These are made by Opinel (who generally make great knives) we chose them because orange
. They have a serrated cutting edge which has lasted without sharpening for at least six years. We also have some Kuhn Rinkon equivalents that are just as good.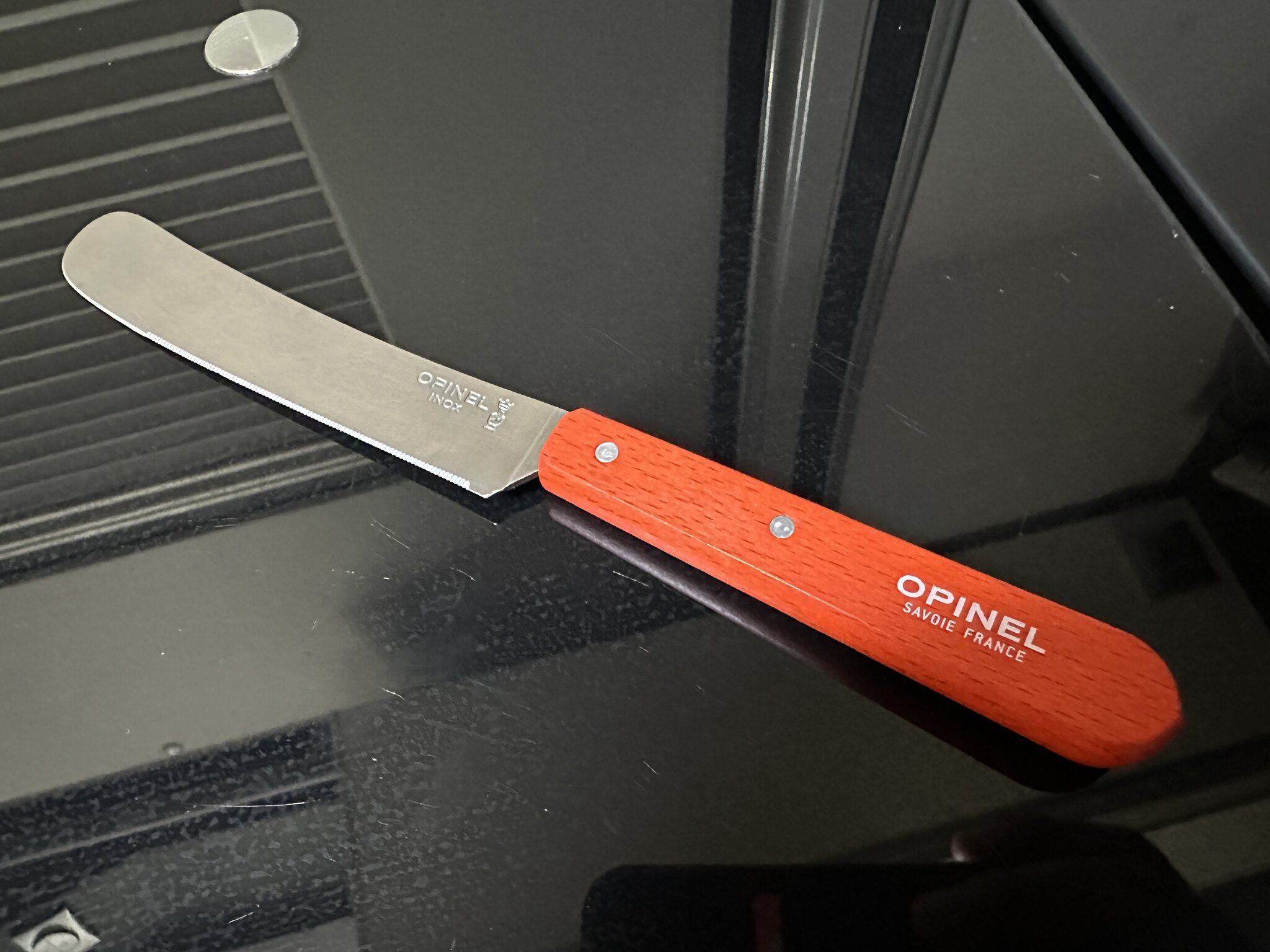 They're expensive
on Amazon
:-( we bought in France for less.
So, what's your cool tool for a MotorHome that others probably don't know about? Some rules: let's not criticise each others favourite tools (no cadac vs cobb wars please