General Information
In 1939 a series of mounds at Sutton Hoo near Woodbridge, in the garden of Edith Pretty were excavated by Basil Brown,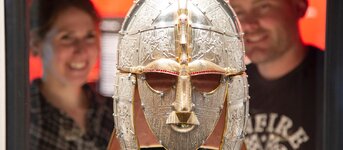 and revealed the remains of an Anglo-Saxon funerary ship and a huge cache of seventh-century royal treasure. After a treasure trove inquest it was decided that it belonged to Edith Pretty, she gave it to the British Museum.
The site is now in the hands of the National Trust and a replica of the ship and various parts of the treasure are in...