May 1, 2015
721
1,621
Funster No

36,142
MH

Eura Mobil 810 Integra
Exp

newbie
Help please.
I have found a leak in the joints at the bottom of the Truma boiler.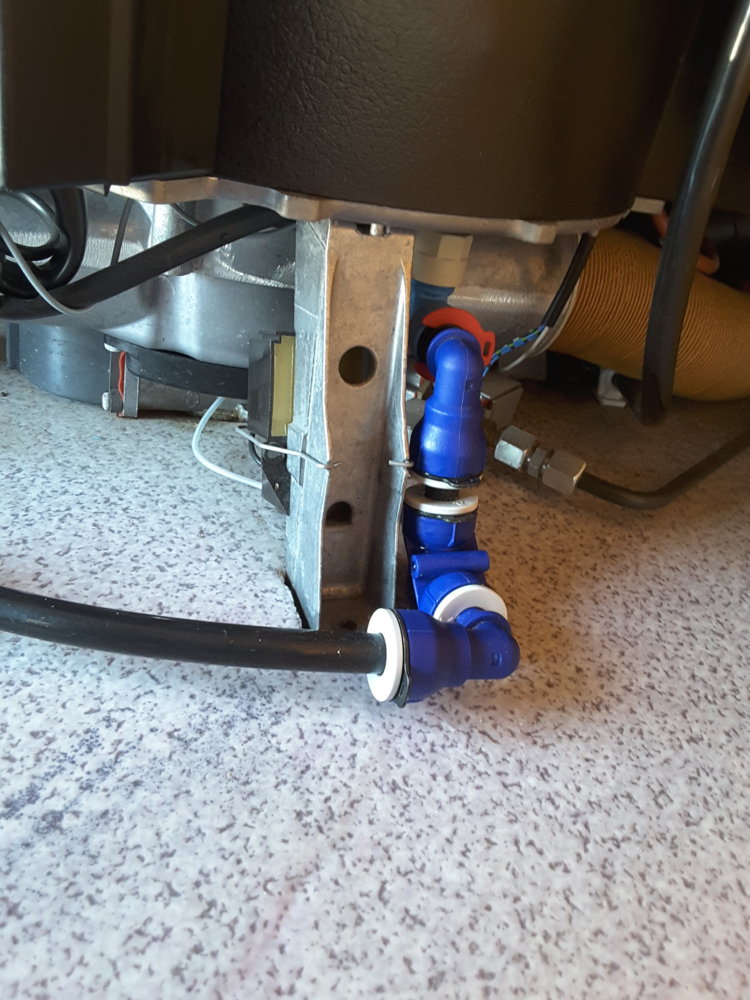 It is where the two washers are facing each other.
I have tried removing the washers, pushed it all together, and then replacing them.
That did not help.
What I really need to do is remove it all.
Does the joint where the red washer is just pull out?
Any ideas/help would be very grateful.
Kev.