Most of our rallies are placed on the 'Rally Calendar' You find that by clicking on 'Rallies' in the menu.


This brings you to the Rally Calendar where you can browse the rallies.
​
Once you click on an event you will see the details. These details will tell you exactly what you have to do to attend this rally.
​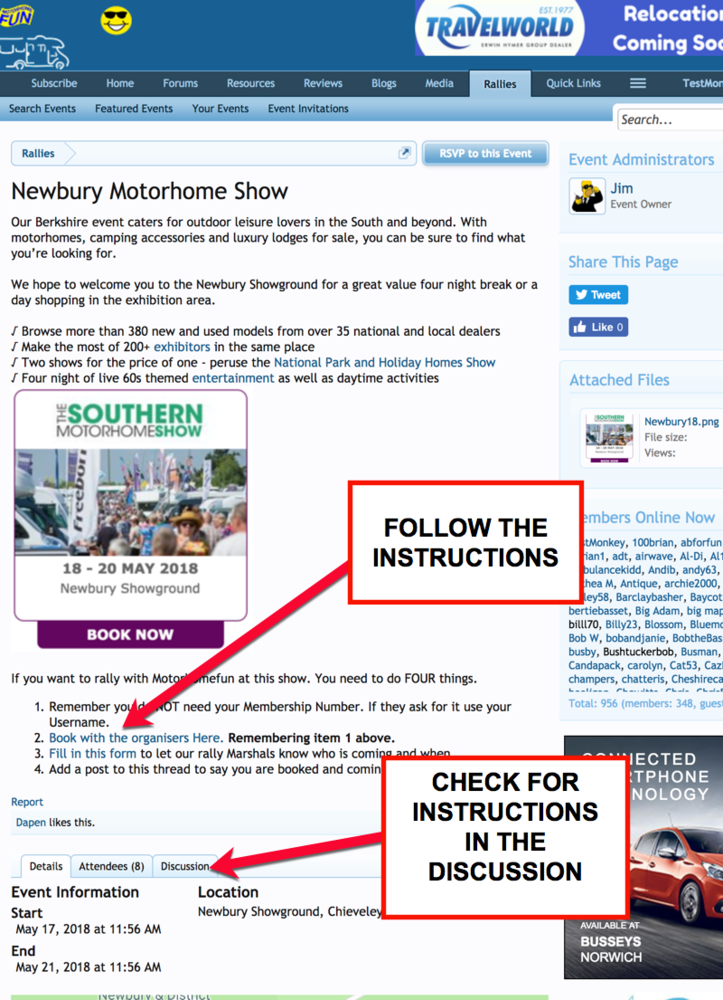 Follow the instruction in the description.
these might include the webpage or phone number for booking and maybe give a link to a form to let us know what time you are arriving and if you need name badges etc.

IF YOU ARE ASKED FOR A MEMBERSHIP NUMBER USE YOUR USERNAME

Thereafter; all you have to do then is keep any eye on that rally thread in-case anything changes before you attend.

Our rallies are great fun, just look at any of the threads in the rally section or take a look at the rally photo albums.
Hope to see you on a rally soon