There are a number of ways to see what rallies are happening
Click on the forums tab.
The top two forum sections are dedicated to rallies. The first forum section is where rallies are planned. Once they are confirmed they are placed into scheduled rallies as well on a rally calendar.
Every rally has a discussion thread. In the first post of the discussion thread will be the details on how to attend that rally.
Clicking on an item in the calendar will take you to the discussion thread in scheduled rallies.
You confirm your attendance by posting in that thread. This does two things. It lets the organiser know you are coming and it also bumps the thread to give uptake rally publicity.
ANY QUESTIONS ABOUT ATTENDING THE RALLY SHOULD BE ASKED OF THE ORGANISER. THIS WILL BE THE PERSON WHO POSTED THE RALLY. THE FIRST PERSON IN THE RALLY THREAD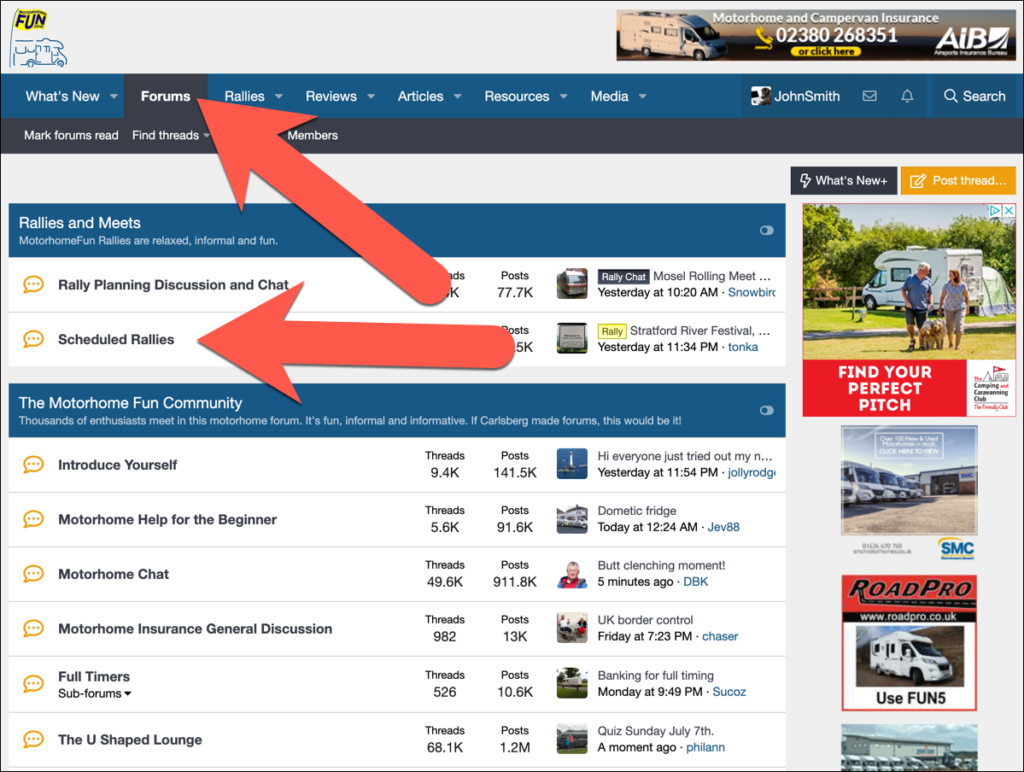 ---
---
---
---
If you are on a small screen device like a  mobile telephone you probably won't see the week and month menu items.  you need to click on the hamburger top left and then choose those items from the drop-down.
ANY QUESTIONS ABOUT ATTENDING THE RALLY SHOULD BE ASKED OF THE ORGANISER. THIS WILL BE THE PERSON WHO POSTED THE RALLY. THE FIRST PERSON IN THE RALLY THREAD
---