On our 2010 Burstner, the island bed is able to slide back and the head tilt up using a 12v powered linear actuator.
This is controlled by a hand switch
And the two are connected to a control box..
The two black cables from the linear actuator and the hand switch both push into the right hand side of the control box.
The 2x red and 2x black cables, presumably supply power to the control box via the white plug on the left hand side?
Following these 4 cables back towards the power source, I find that the two red are marked 'Logic+" and" motor+" and are then crimped together to the brown wire of a twin flexible white sheathed cable abt the size of a 2.5mm domestic flexible power cable.
The two black cables are crimped to the blue cable of the same twin sheathed power cable. Sorry I can't get a good photo of this so I've made a scribble!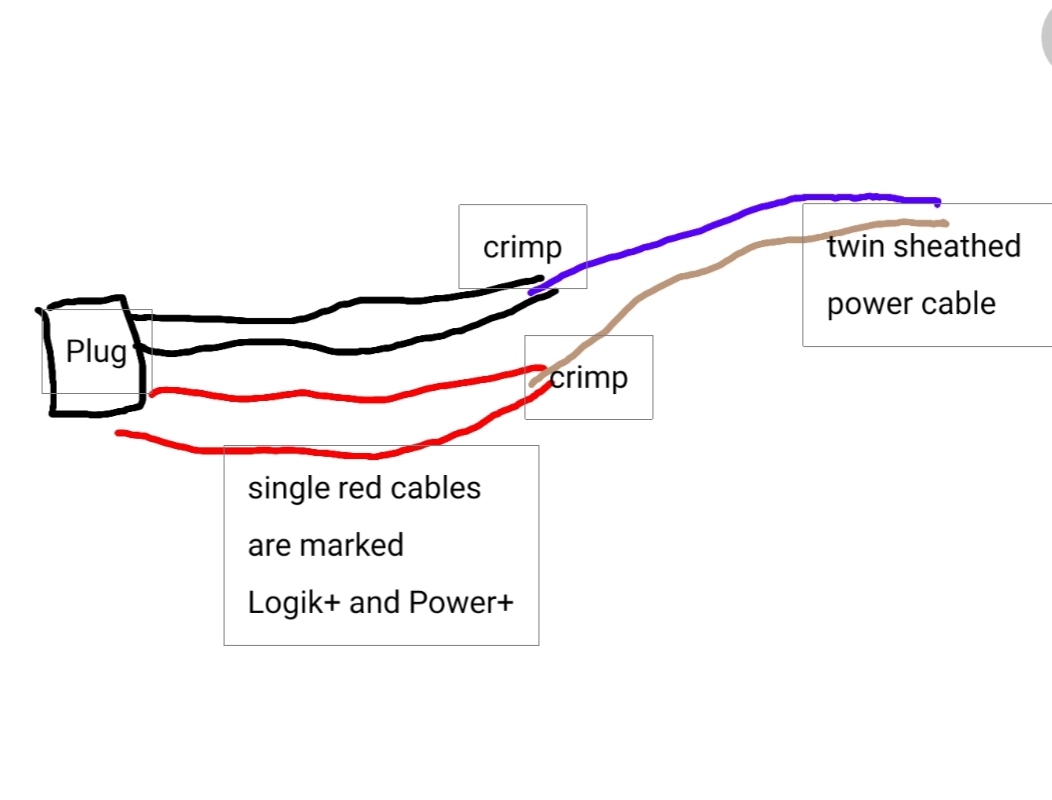 There are markings on the black cable but I cannot make them out.
I am trying to establish, using a multimeter, if there is power at the plug that goes into the control panel, as the switch has stopped operating the bed.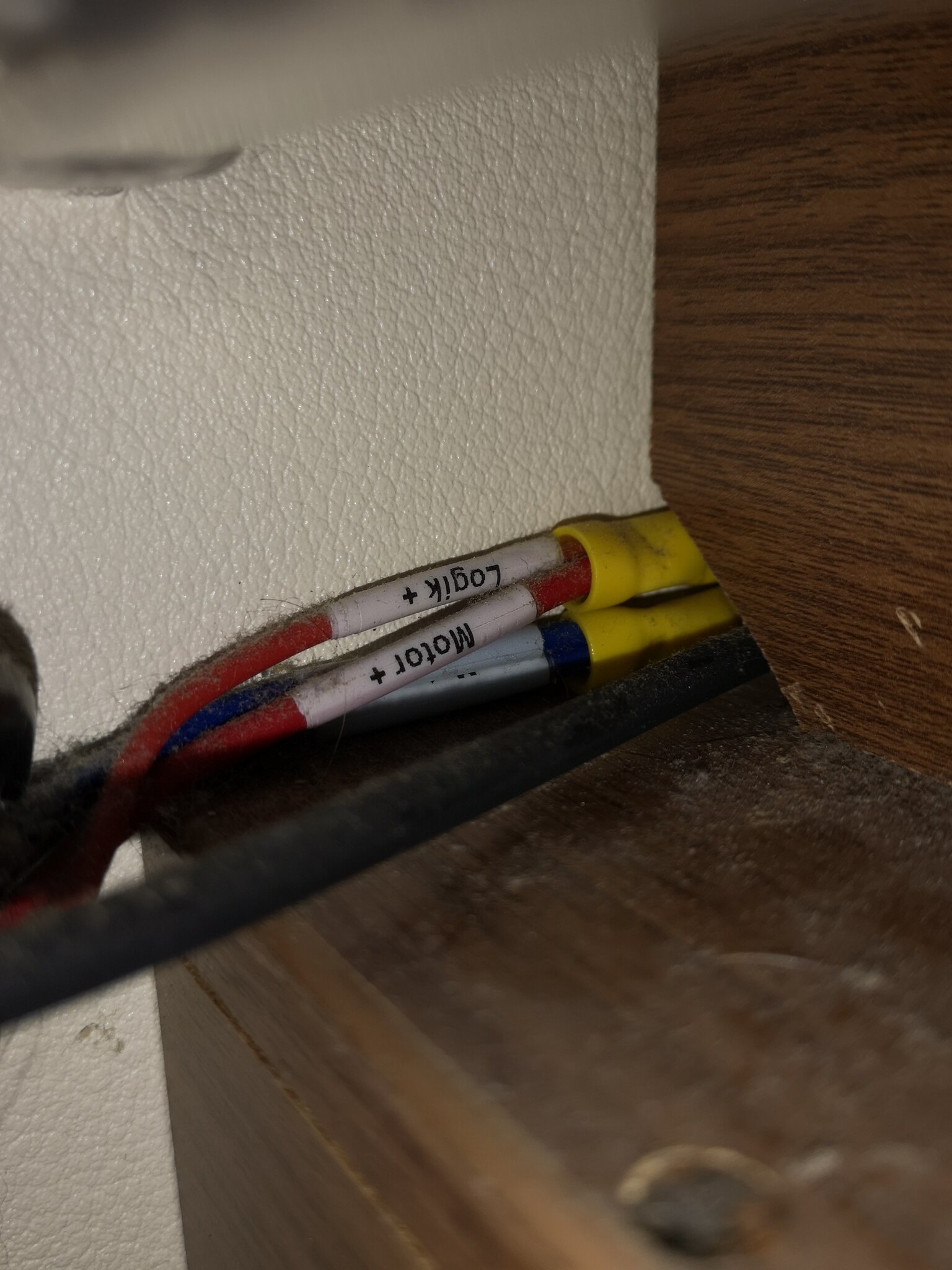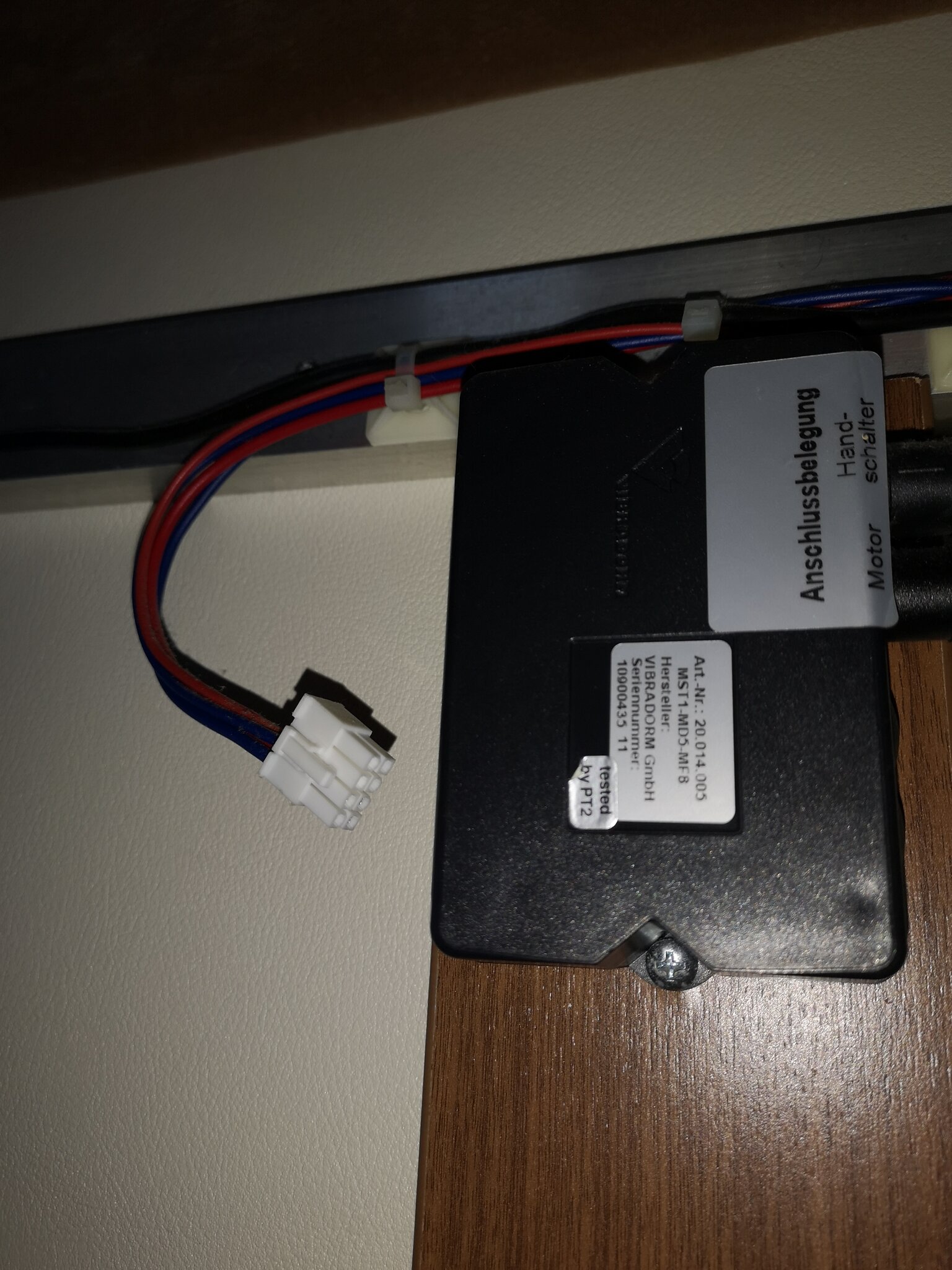 If there is no power to the plug, I shall have to find where the sheathed twin cable originates and check the fuse?
So, after the above ramble, can anyone advise how to test for power using the multimeter?
Thanks,
Barry