Jan 9, 2013
16,355
38,372
Funster No

24,219
MH

PVC, Murvi Morocco
Exp

2013
Apologies for the silence over the past few days. I'm not sure where the time went!
After exploring on foot around the North York Moors CMC site (see above) the weather forecast for the following day was much more cheerful so we decided to visit Whitby Abbey.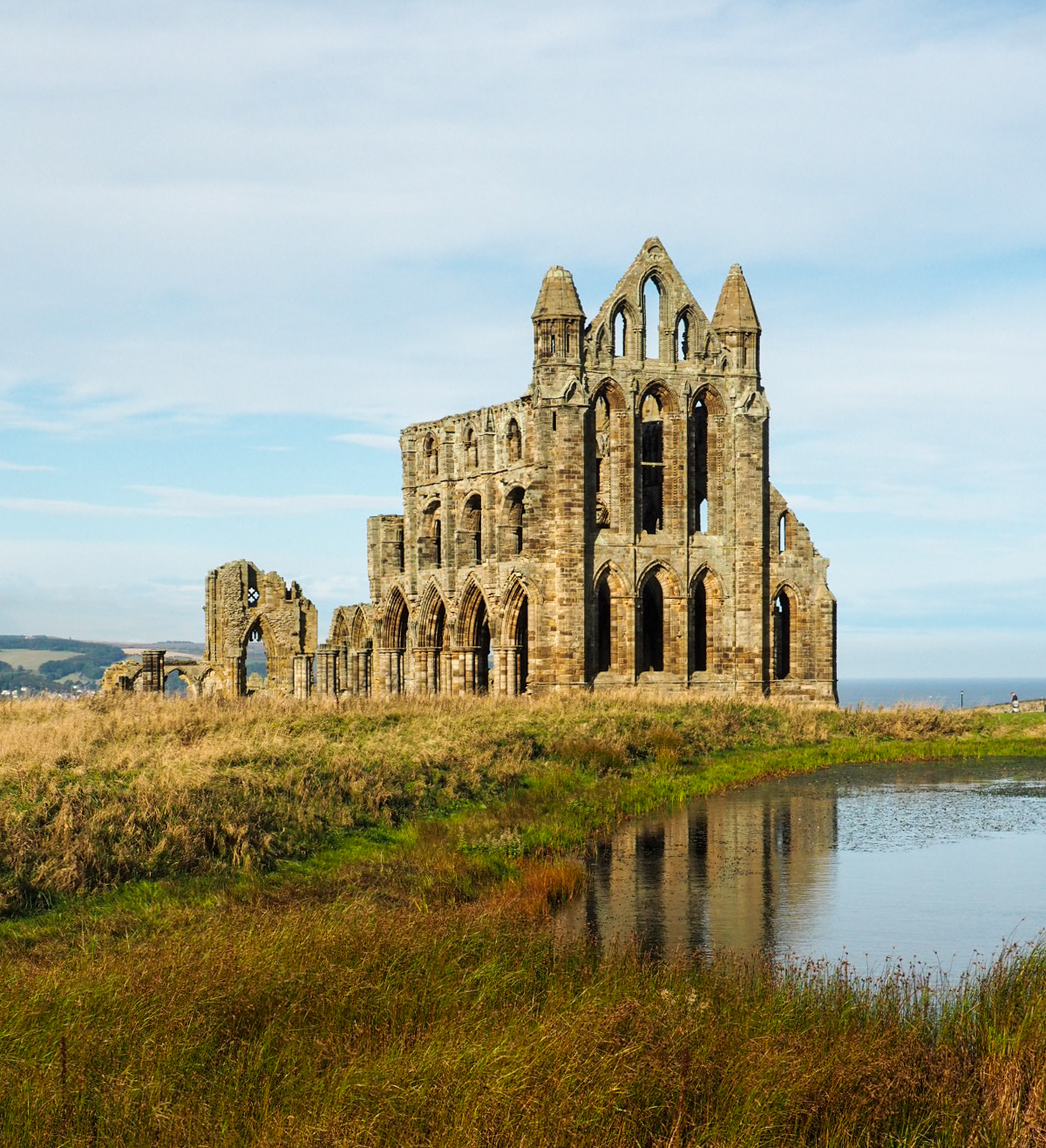 It costs about £9 each for wrinklies which might seem a bit steep for a few old stones but we enjoyed the visit. There's also a small museum. In its day it was a major abbey but Henry VIII's divorce and the dissolution of the church led to the current ruined state.
We didn't go into Whitby itself but the twin breakwaters of the harbour are impressive.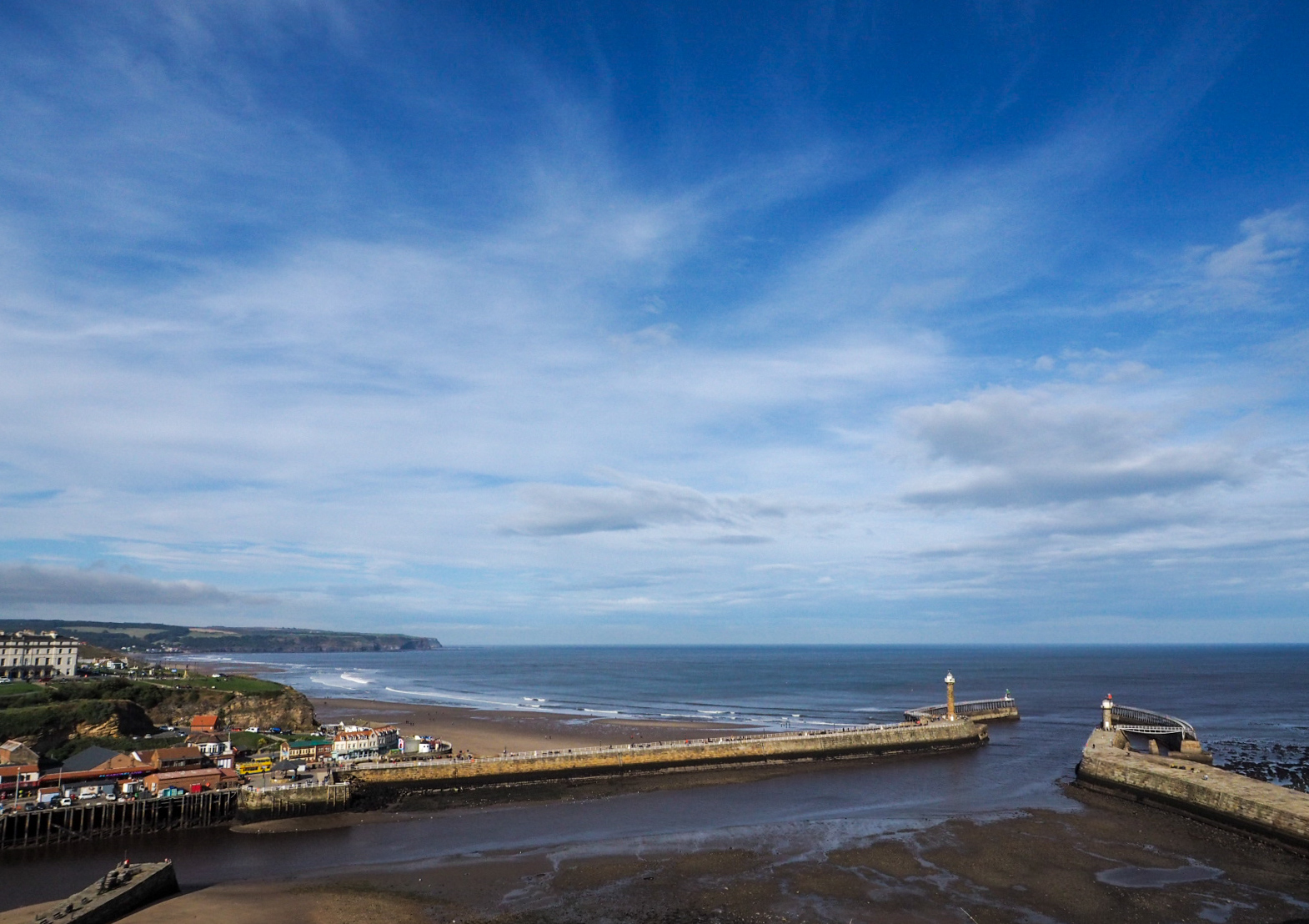 The following day we visited Robin Hood's Bay. All narrow streets and steep roads!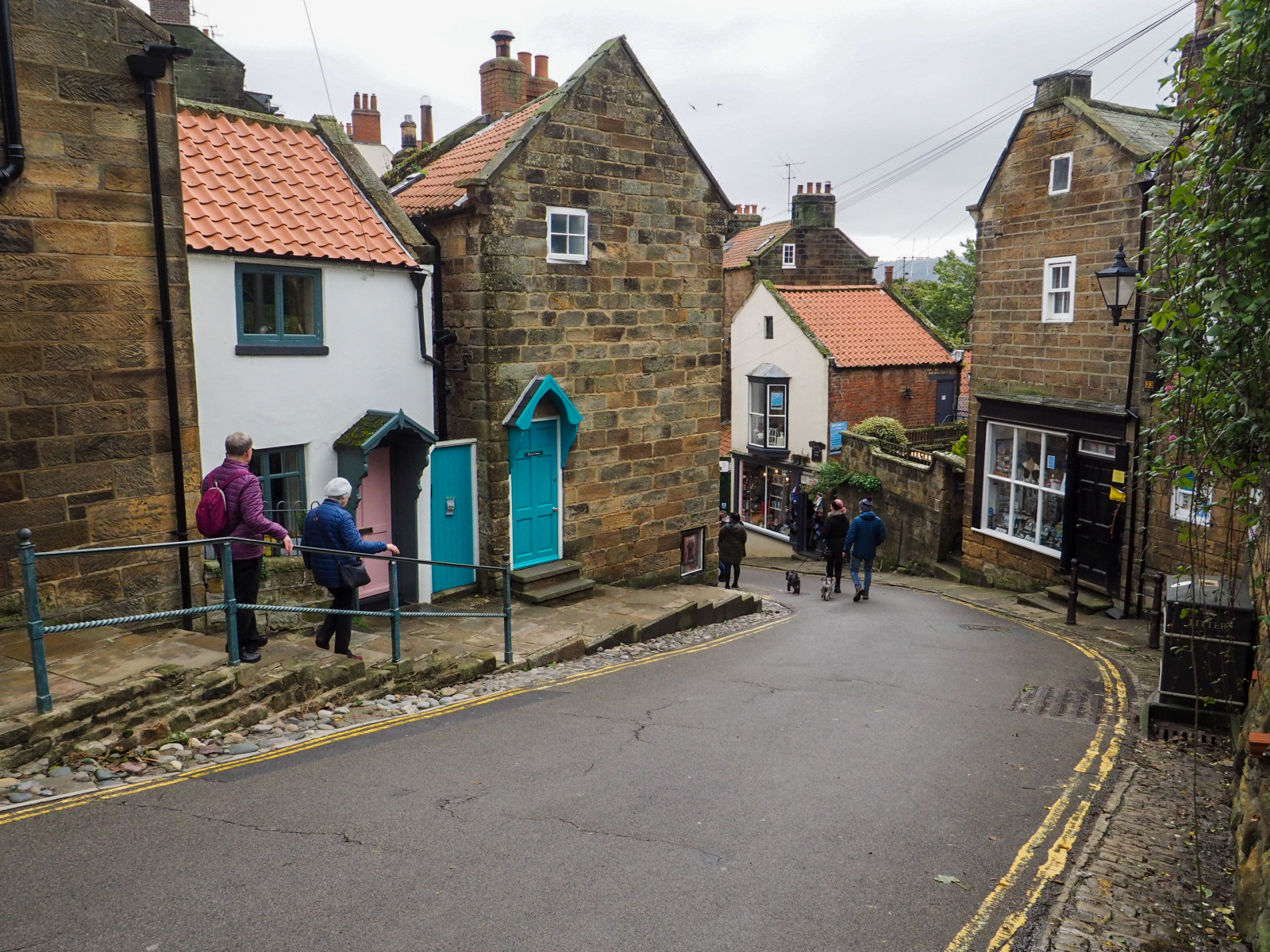 The coast here was interesting. A lot of flat rock covers the beach. There were several school parties exploring both the beach and the village.
A long drive took us from Yorkshire to Cromer in Norfolk. We had arranged to meet a cousin and his wife near Cley. I hadn't seen them for 18 years but we talked as if it was only yesterday we had last met.
After an excellent pub lunch (my first since Covid struck) we walked on the paths through the Cley Marsh Reserve. This is a famous bird watching hot-spot and on this day twitchers were everywhere.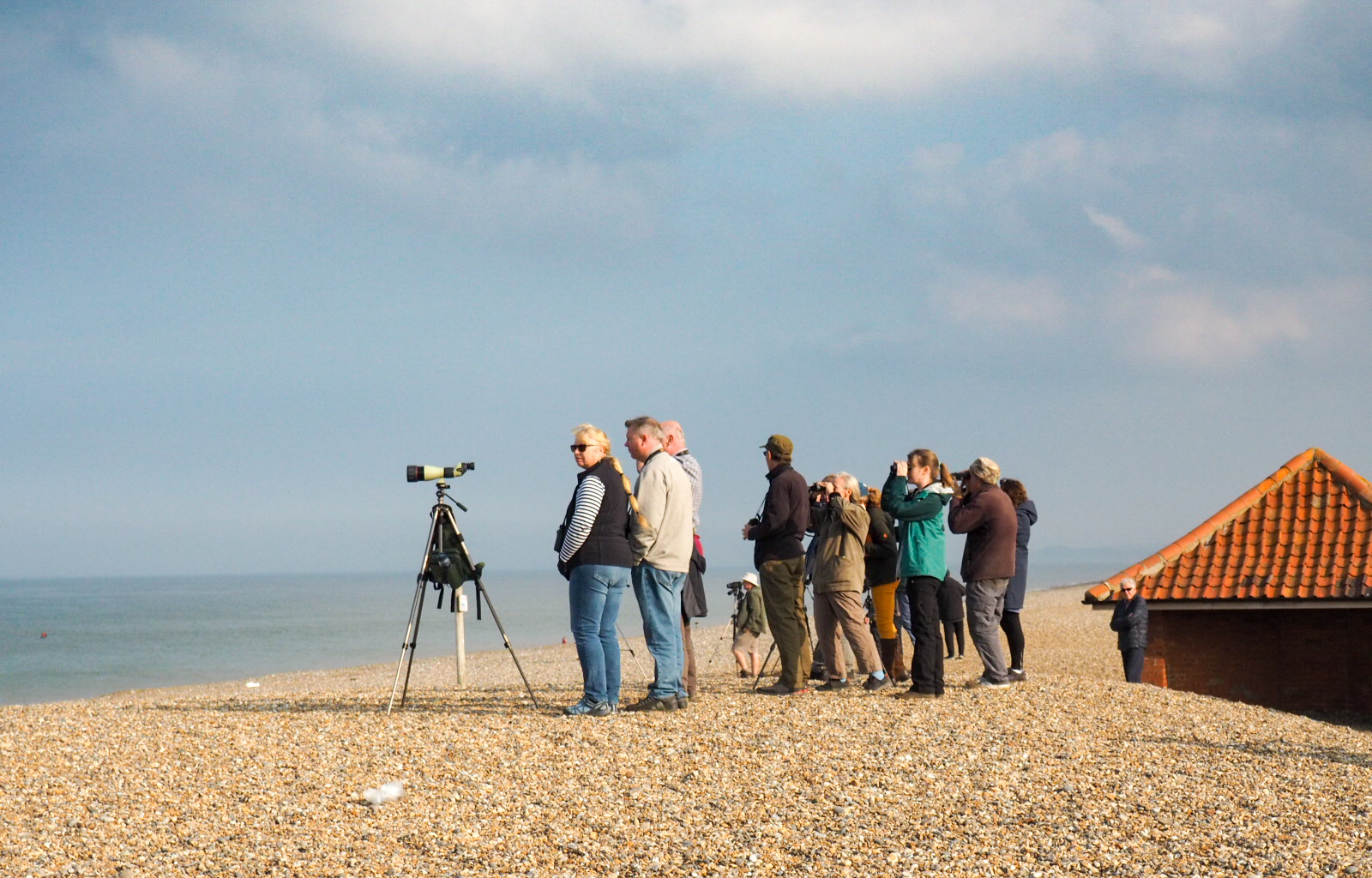 There were 6 Red-throated divers to be seen but the crowds were here for a Bonaparte's gull which had been spotted. It is a rare vagrant from North America. We didn't see any of these but there were some Guillimots swimming very close to the shore and very close to us. Talking to my brother later he told me this behaviour has been reported before with birds even swimming between people swimming. It is unheard of and appears to be because the birds are very hungry due to a shortage of food. Climate change, over-fishing? Take your pick.
To my surprise Norfolk isn't all flat and around Cromer there are several bumps, one of which, Incleborough Hill, is next to the site. I played with my radio from the top of it and made my first trans-Atlantic contact - with Eric VA2EO who was on a summit in Québec, Canada.
A 45 minute walk from the site, on paths, pavements and the beach took us to Cromer where you have to visit the pier.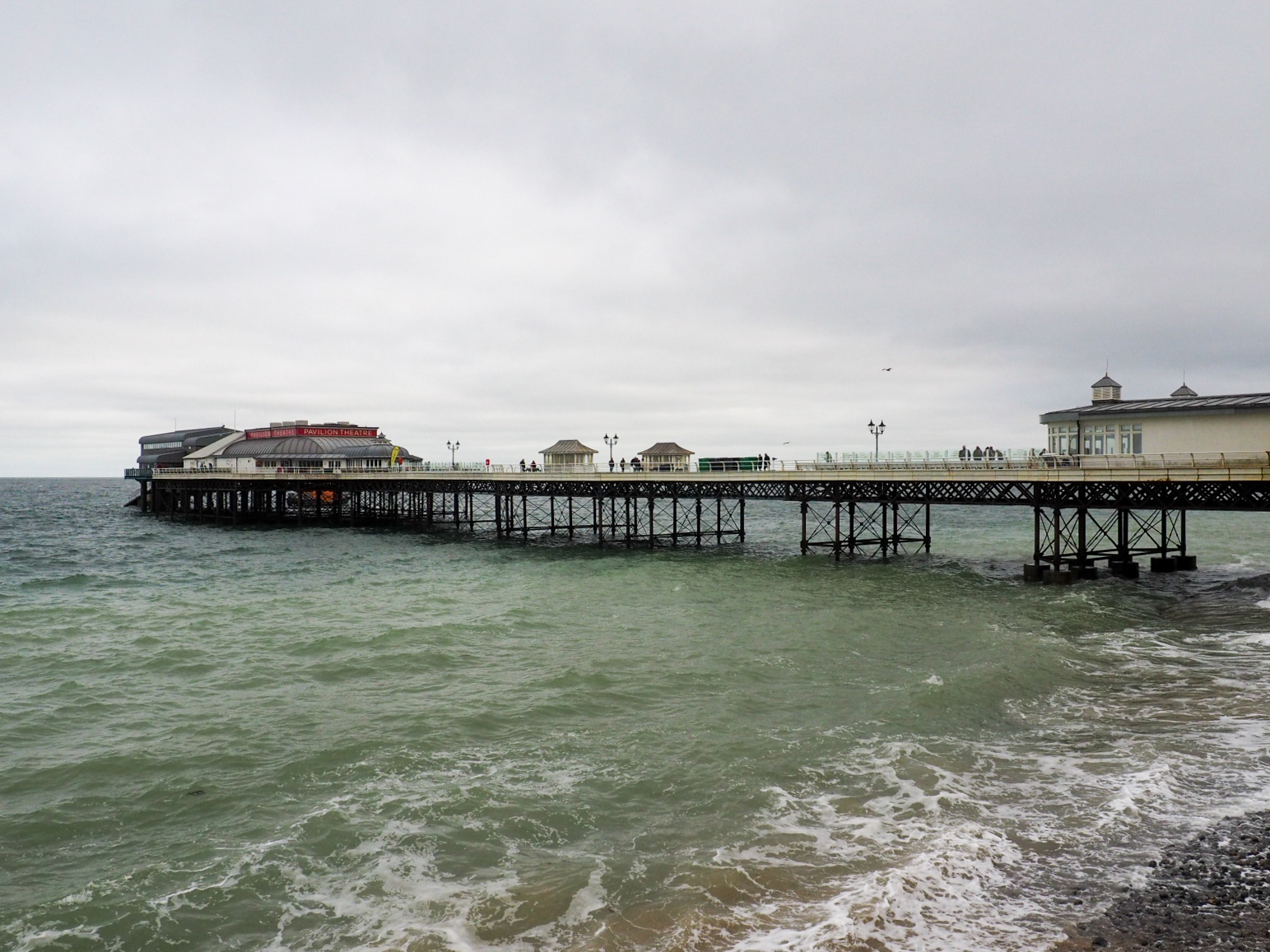 The Cromer lifeboat Station is at the end of the pier and the crew were practising by repeatedly coming alongside the station.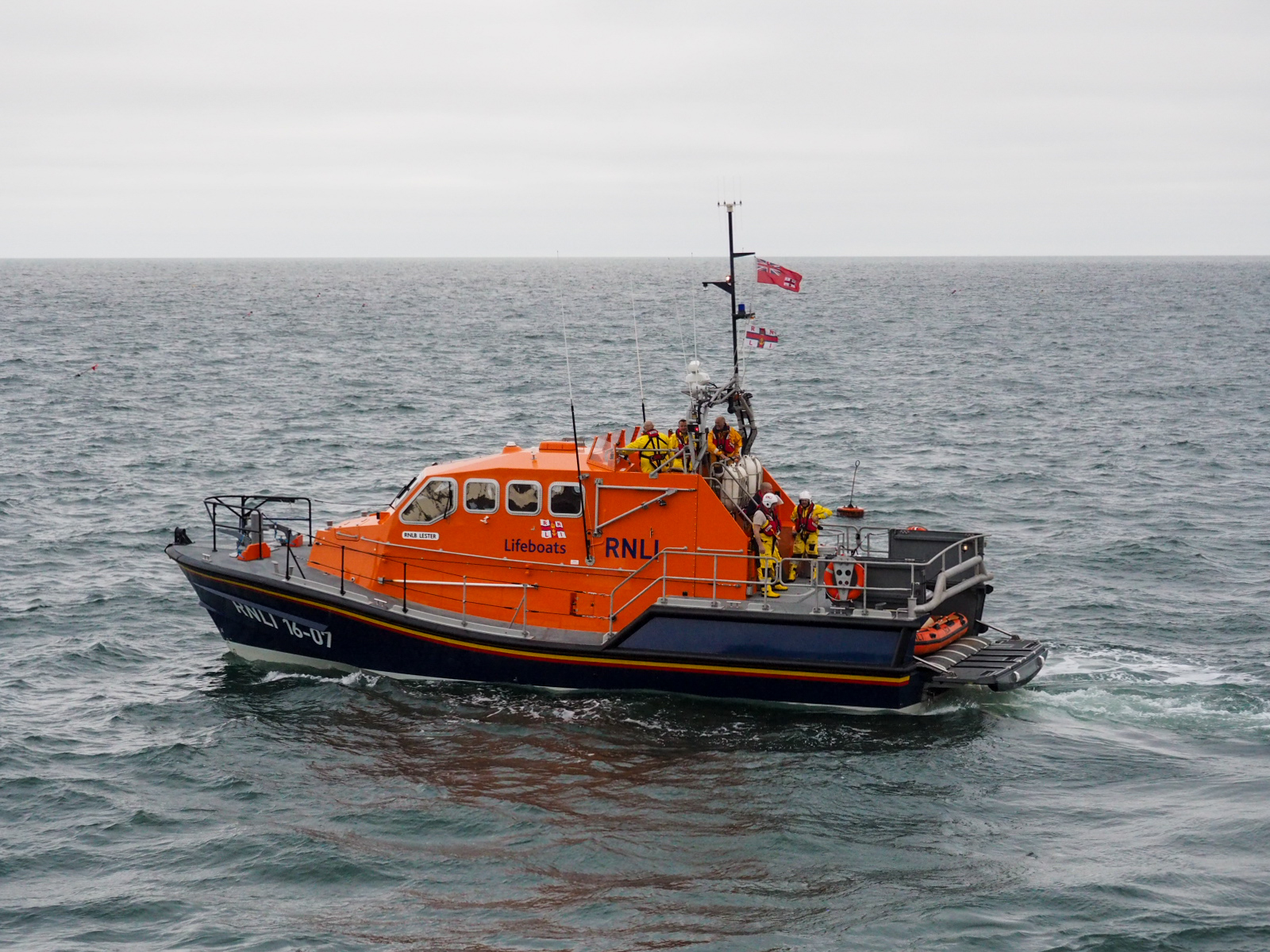 The CMC campsite we were on only has a few hard standing pitches and all were taken when we arrived so we ended up on grass. There had been a lot of rain recently and we had a bit of difficulty getting off the pitch. I'd heard Continental Vanco tyres are not very good for grip on wet ground and I can confirm this! I've got a pair of Tracmat sand ladders but the cheapo Fiamma plastic strips we also carry did the job of getting us moving.
Today we drove another long leg and are currently near Folkestone. We'll explore this corner of England over the next couple of days.
Last edited: