Dec 4, 2014
1,363
4,101
Funster No

34,422
MH

Van Conversion
Exp

Been around the block a few times
Would it be feasible to fit a 100 - 120watt solar panel onto a Riemo style pop top roof? ( With Sikaflex)
I've been looking online at the light weight semi flexible ones approx 2.5kg.
The kits cost about 200 -300 pounds.
The only other option would be to fit an
A frame
above the
cab
but I feel stones could be an issue.
I am limited on space so probably will only have the one
leisure battery
.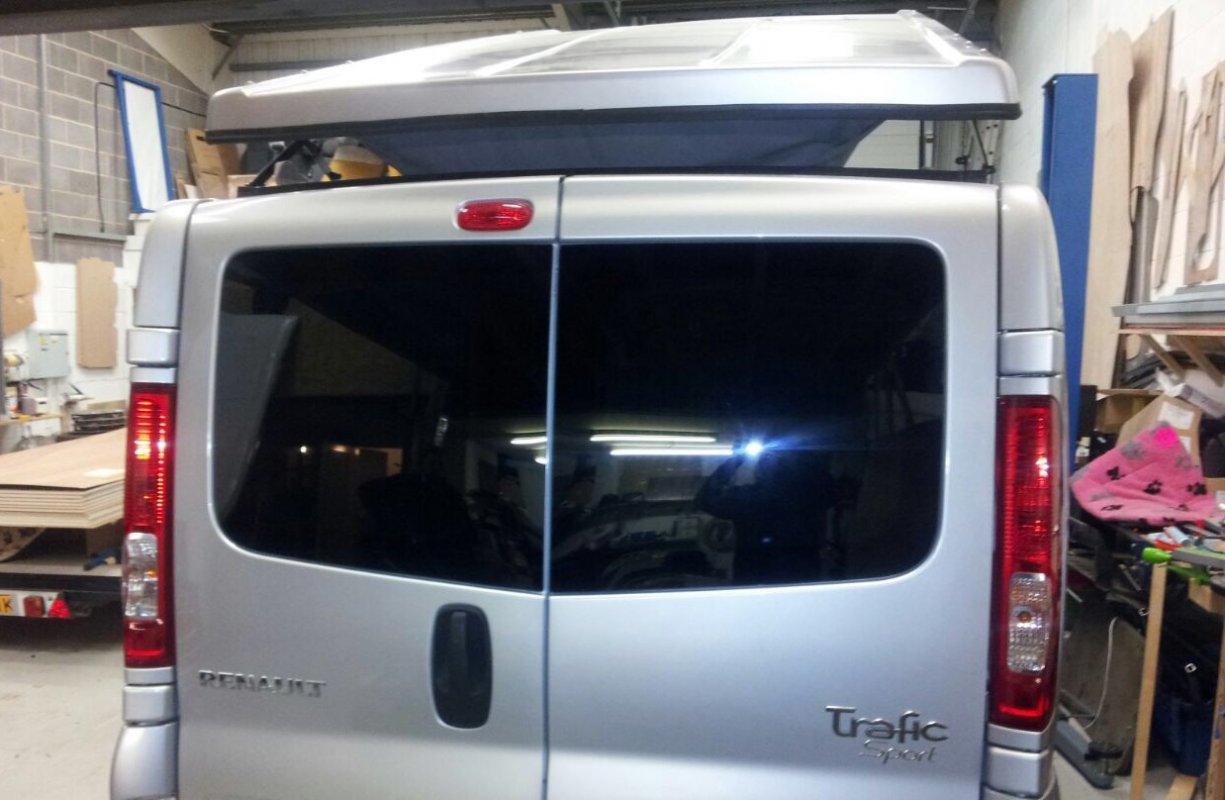 Was thinking of mounting the panel at the back with the wires running down the inside of the r/h body kit
& through the body behind the light cluster into the battery box.
Does this sound ok ? Any recommendation or advice please.