So next step in our MH journey…..
It's been a long time coming but the day now beckons when the new ice cream van arrives. It did start a while back with some reasonable logic, as follows:
That funny 2020 year when all things got strange and we used the van quite a bit, many weekends and as i still worked for myself i may have conducted an odd Teams/Zoom meeting from a lakeside, riverbank or even beach. One morning i think i had 35 people on a presentation i was running from at least 10 countries and was by the lake and it was early doors around 6am with a fantastic sunrise. So van, children, dogs and an odd bit of work seemed to go together some how. Don't know why but we started talking long term and those days when the youngsters won't want to come with us and we can tour the World and leave our troubles behind.. well the youngsters asked why wouldn't they want to tag along for a good few years yet, after all food was free and so was the vacation
And i think it was this realisation that got us both thinking a bit more long term and what our MoHo needs would be over the next 10yrs. In the middle of that and during that financially challenging period i decided that working for one's self with a 50% variable income was getting to be a bit risky and very fortunately i was able to work for one of my clients with a regular contract, bit of a relief really.
Some time around then we were at a campsite in Italy and a Clou rolled in, MAN based real deal N&B, just a proper machine and on talking to the owner i started to get interested in finding a bit more about N&B and so the story started……
By mid 2021 we had decided to upgrade and it was either A) a second hand German camper beginning with the letter M or maybe even C but then we'd have to buy a vehicle around 4yrs old or B) a slightly newer Flair or even C) a new Arto specced as we wanted but with a healthy lead time.
Looked at a few of the option A's but as i knew we'd be blowing most of the budget on this van then i was a bit concerned about inheriting something that may quite soon need some serious £££ spending on it and with all the complex systems and plenty of features beyond my service skills coupled with hugely expensive labour rates here it kind of put us off a bit.
Option B was pretty much the route we'd decided and had a van lined up (2020 880 LE) but there was something about an Arto that appealed and also being able to spec it to our needs rather than accept a compromise, but then we were being told the delivery date would be May 22
that from an August 21 order, at that time it seemed crazy, oh if we only knew
We bided our time (or were just lazy and slow…) and took the plunge in Sept 21 and placed the order for an Arto 85E specced as we wanted with Face - Face and a few extras… (ok most of the option list
). We'd already lined up a buyer for then then current van, all arranged and with a nice deal on both sides. Then we get the news in early 22 that Fiat would be deliverying no
chassis
to N&B that year so we'd need to wait until early 23
So current van was sold, new van wasn't coming for months and then what to do ??? The dealer had a reasonable idea (if we wanted): he offered us a 6 months old Carthago C-Compactline that we could use for the period until the new Arto arrived and then we could either trade it back with him as part of the deal with an agreed value or sell it privately - we jumped at the it and have really enjoyed the Tardis as we called it as for a sub 7m van it was quite amazingly spacious and just a great van.
So with a plan for the van in 2022 we just had to wait a bit longer until the new one arrived, what could go wrong ???
Whilst sorting out some paperwork for the insurance i realised that my C1 status hadn't been transferred onto my Swiss license from my UK license when i swapped it over years before
a quick trip to the local Service des Automobiles (DVLA) and after a few strong discussions it was clear there was no way they were willing to reinstate my orignal driving categories, OK it was quite some years earlier but it was them that had removed them. Next question, how do i now get the C1 status back ? Well that would probably take +6 months and cost about £5k in lessons and tests, many tests as I'd certainly fail the theory multiple times as it was 180 questions that you had to learn and they'd test you on only 30 of them ie you needed to know all of them because to get a pass you needed to get 27/30… So plan B was explored
I checked with the DVLA that if i switched back to my UK license if they would add back on my original categories, yes sure they said, give us 2wks and you'll have it back like new. No need for a medical or anything else just a D1 form and last week this arrived:
Step 1 complete and now in process for the switch back to a CH license, this time with C1 category
this in itself though is quite a process as i have to get my commune to sign off the application form, have a medical with a certified Dr and then an eyesight test as a C1 here is considered as a professional category. All in process and should be sorted next week
So we got wind of the Arto being almost complete in Polch and i found an excuse to visit a customer that's about 30mins away and had the chance to see our van just before final completion: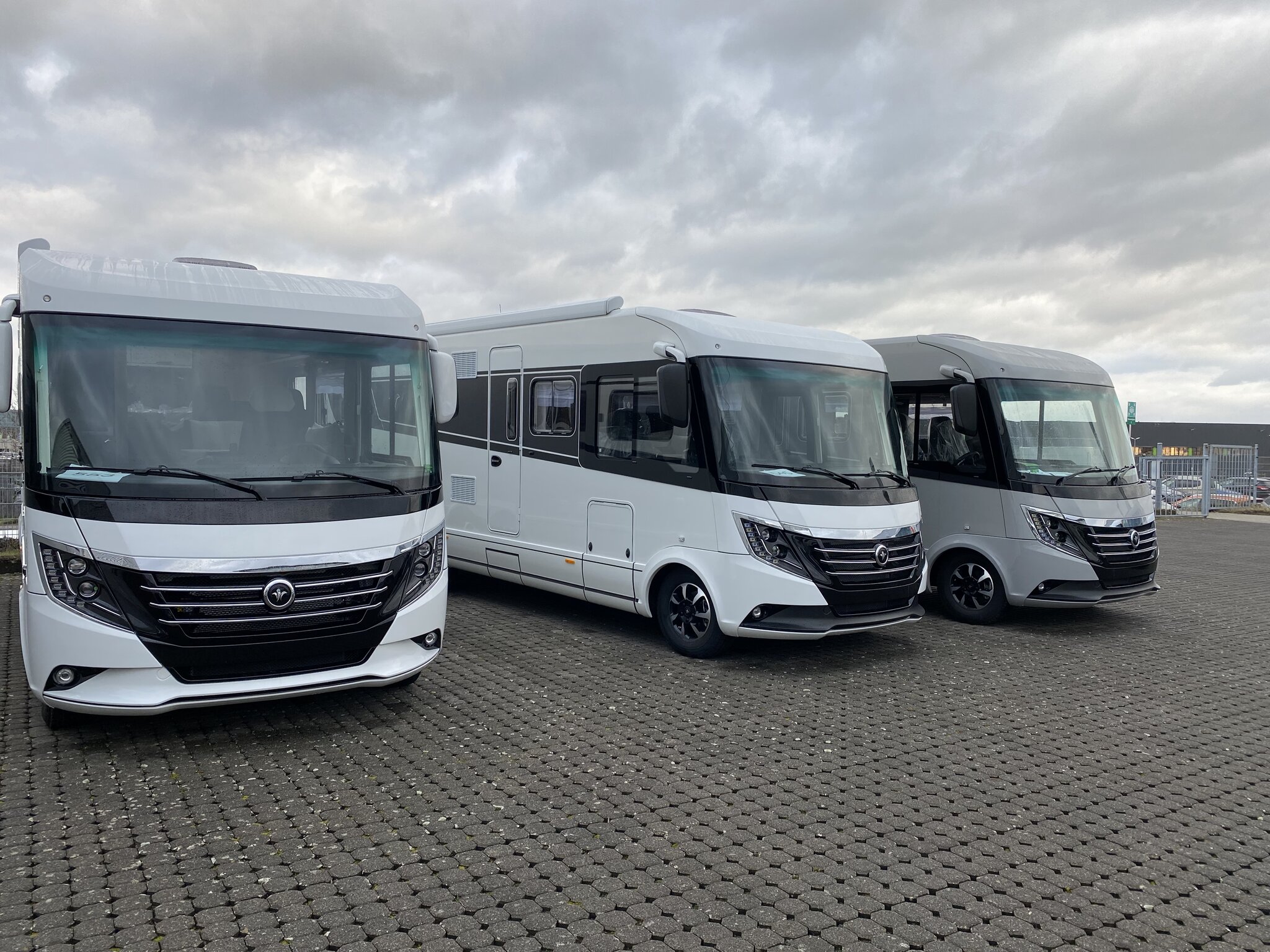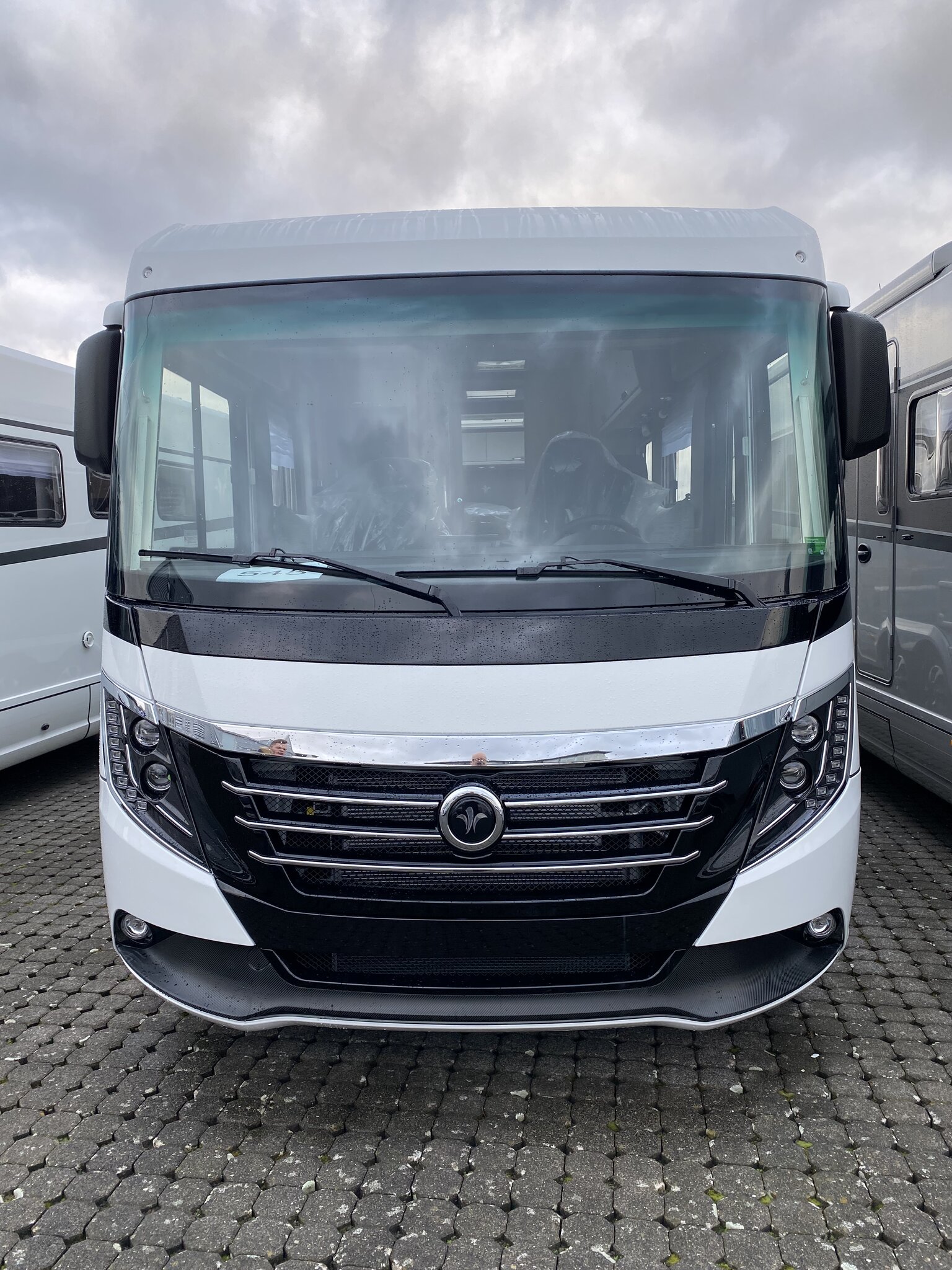 The Polch team said they were just missing some parts for the Alko HY4 system but the van would be finished in a week or so
So 2 weeks later our dealer informs me that she's here, already at his place and already well on the way to being ready. Few pics from todays visit to his workshop, space was super tight so hard to get any full shots: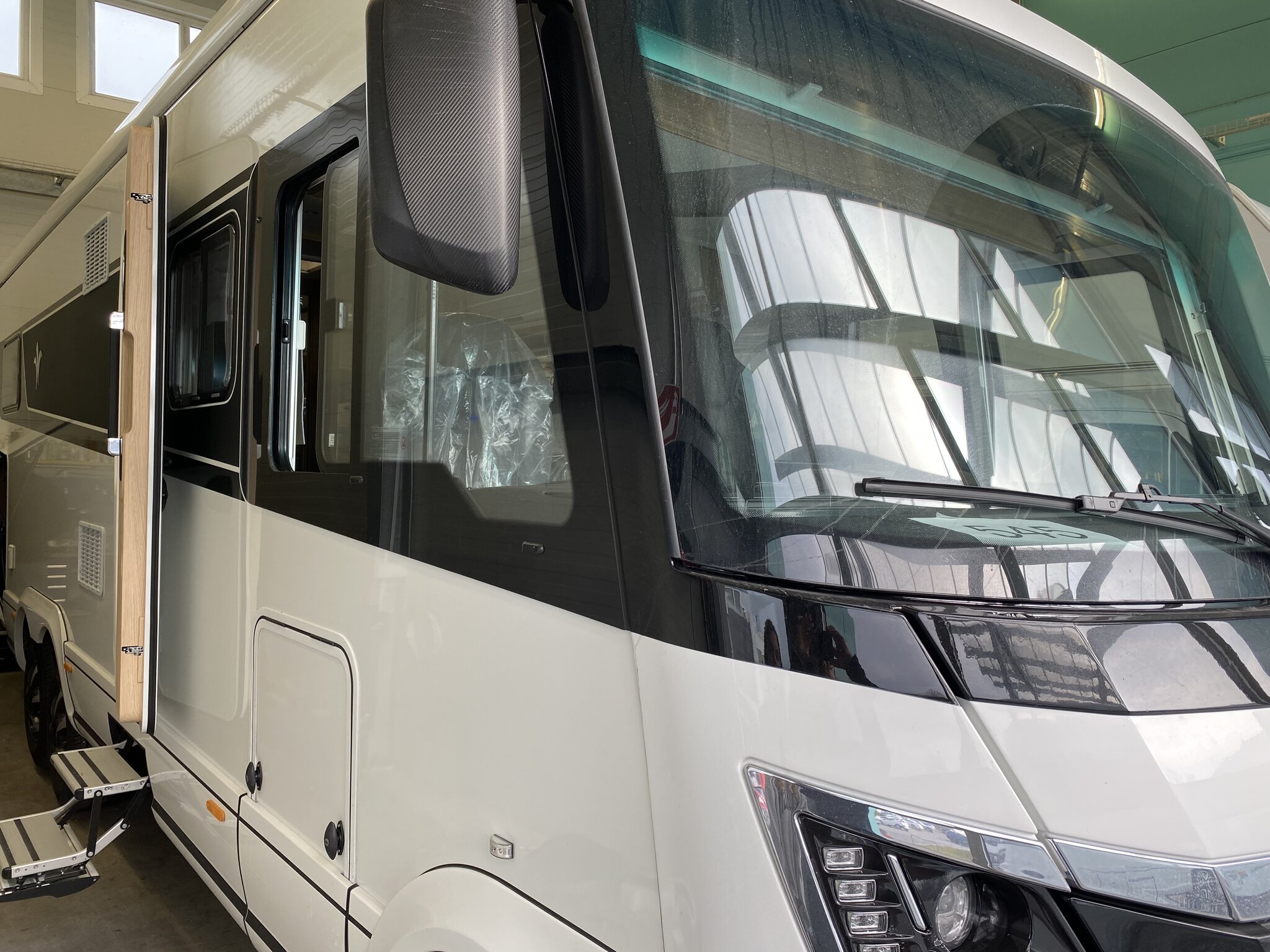 HY4 is obviously working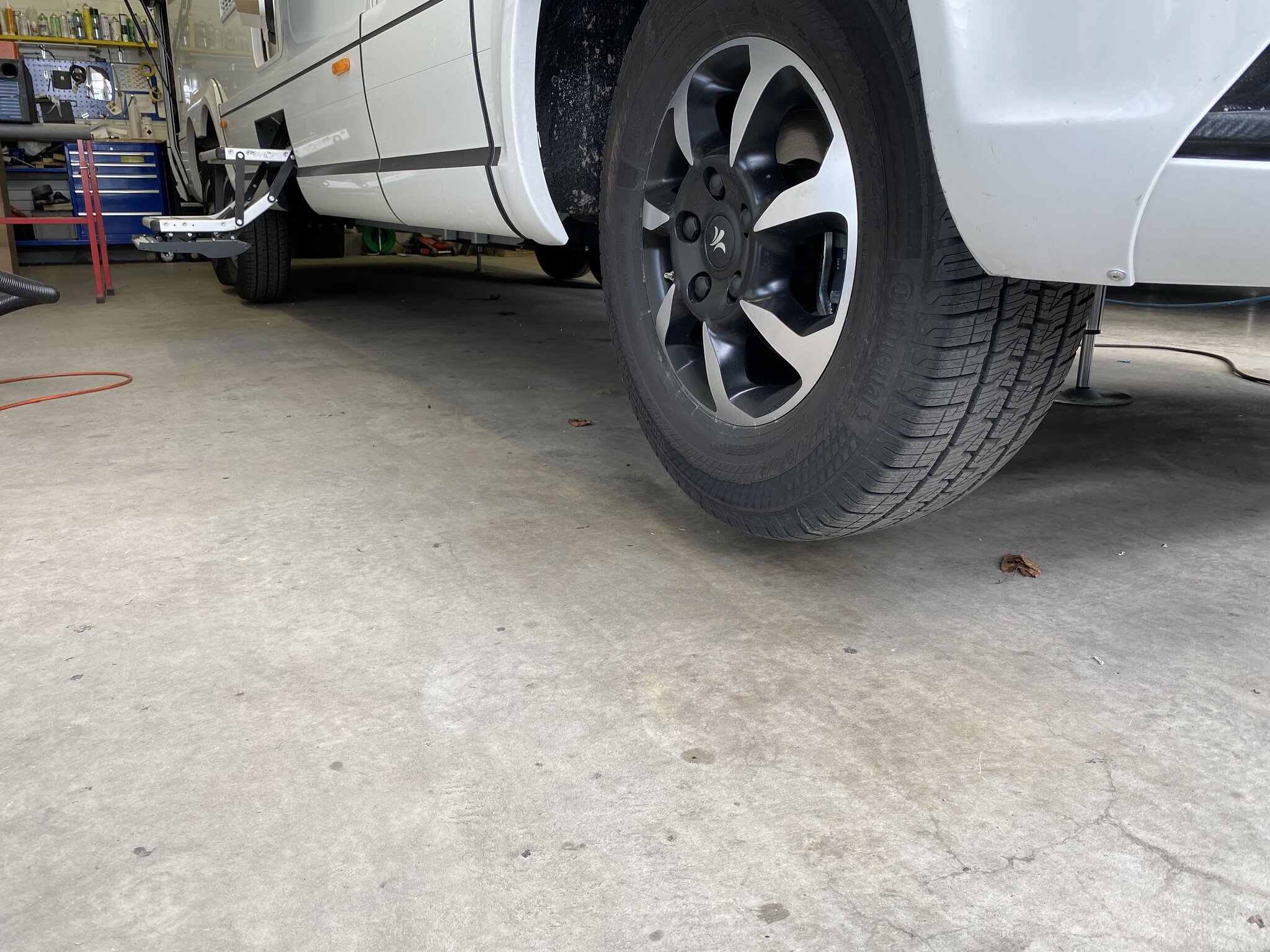 Also completed was:
Rear bedroom TV installed (recycled from the Carthago)
Alugas (2 bottle) system installed (has to be done in CH here and then signed off)
Front Goldscmitt as we had decided after ordering to have full air instead of rear only
Underfloor aircon as it was cheaper at the dealer vs factory fit, just had the factory install the ducting kit
Underfloor aircon going in: lower floor is cut out and then the unit is installed from below and then sealed back up again.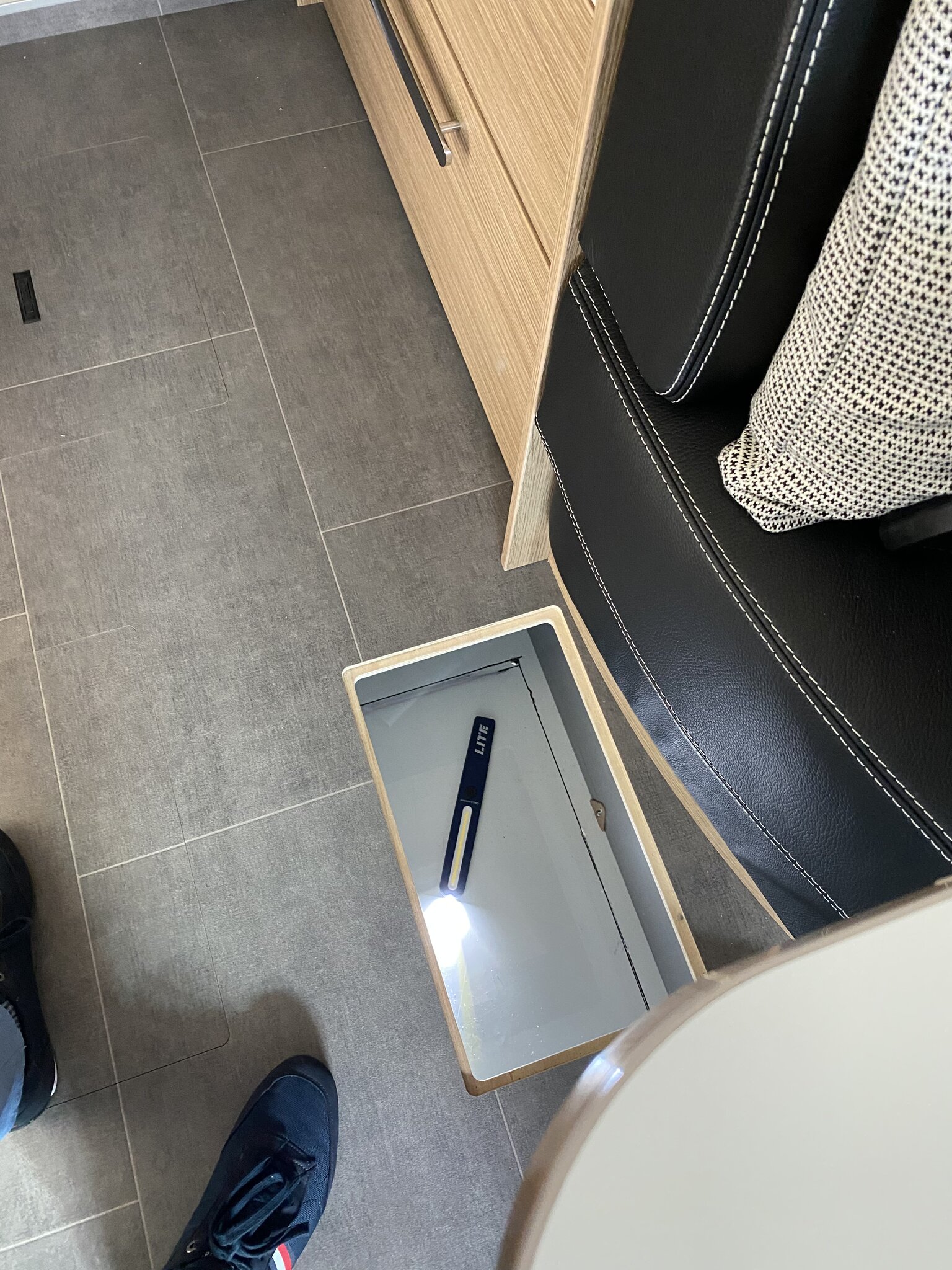 Still to be done is the install of the Poynting MIMO 3-17 connected to the Teltonika RUTX12 wifi system that should arrive on Friday, glad I'm not drilling the hole and happy it's Sandro the ace Swiss German technician, he's fast becoming my best friend
So Carthago sold and being picked up next week.
C1 license almost done
New ice cream van nearly ready for collection
Then the real fun begins and hopefully some happy memories for the next 10yrs or so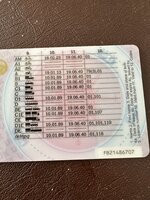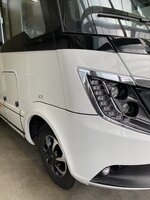 Last edited: