Funster
Extra Special
LIFE MEMBER
Oct 16, 2008
15,132
48,825
Funster No

4,470
MH

Low profile Majestic.
Exp

Caravan & motorhome 45 + yrs
Whatever they are called... keep coming up on the right below my details (Avtar)

Most are about ferry deals and car sales.... I cannot see how to get rid of them...

Any pointers, please..

This is one, but usually something different each time I change a page or forum..

old-mo[/paste:font]
Support Tickets:
0
Messages:
10,308
Likes:
14,589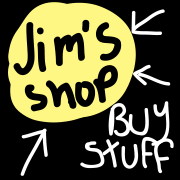 Well I`m blowed,,, it dont show when I copy and paste, but I can see above Jim`s shop a bloody great advert for (My Ferry Link)..