This has proved interesting to some on our Greek trip thread, so I thought I'd post some details here too.
Mousy mooches around Greece.
We bought this for our dog Millie a 8kg cavapoo. The company suggests up to a 10kg dog but I think the height of the dog more important than weight.
Amazon product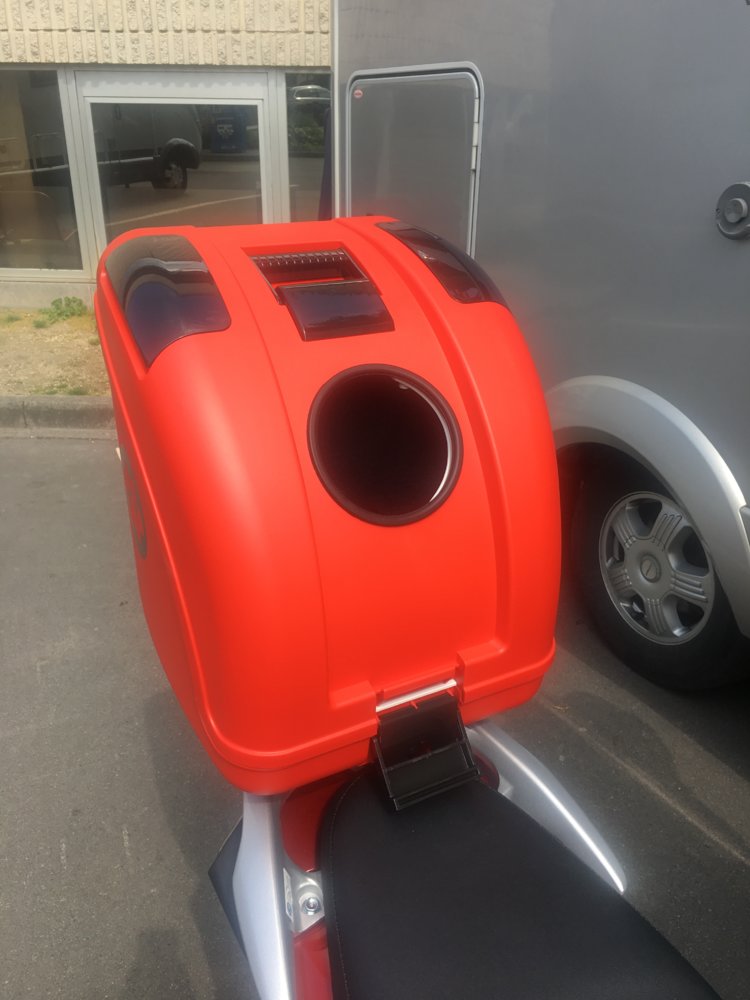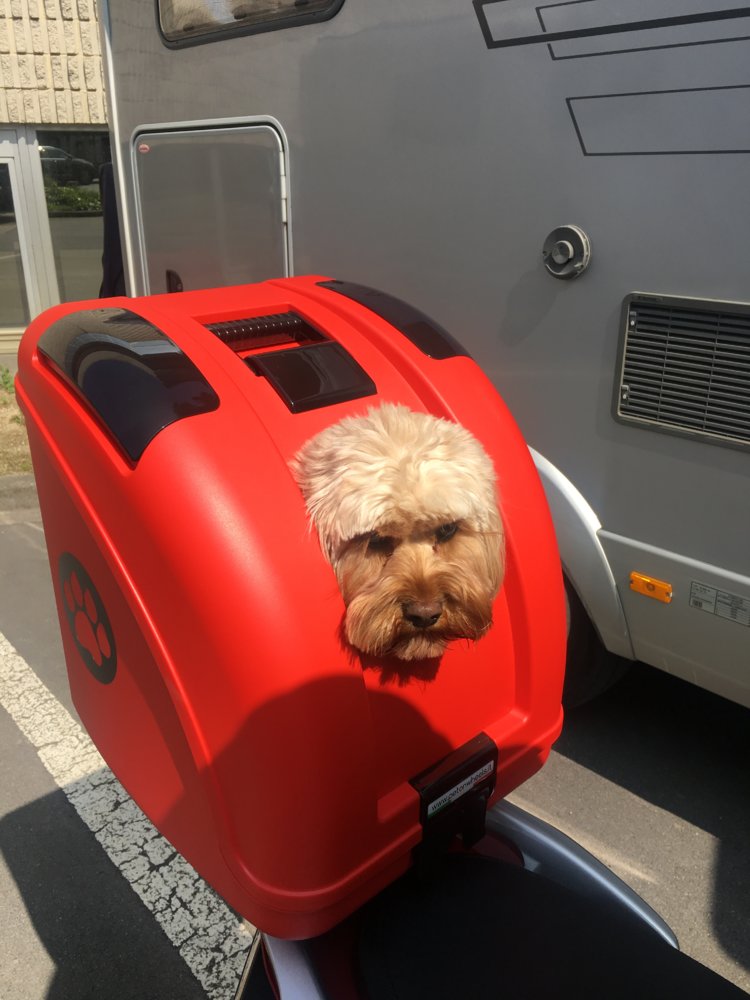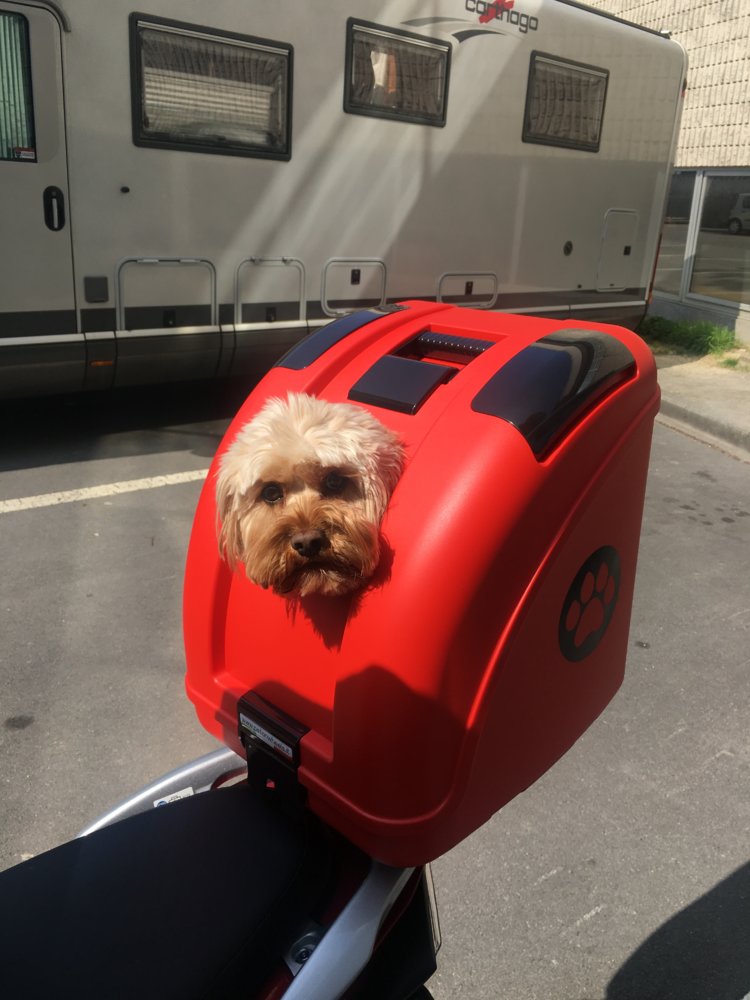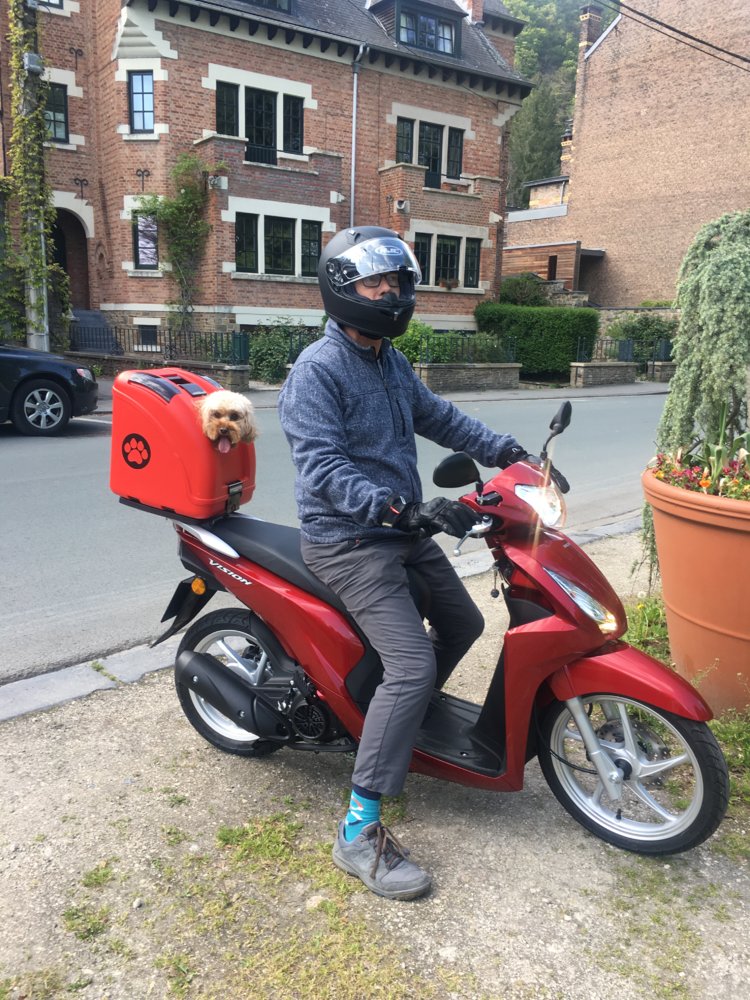 Unfortunately it's expensive and you'll look like you are delivering pizza but it's another option to the normal wicker basket which we have on the push bike.
Millie can pull her head in or out but prefers to see what's going on. She seems to enjoy it too.
When she's absent it doubles as a top box, it locks onto the bike rack and has a key lock.
It holds one XL full face helmet.
Last edited: