Funster
Extra Special
LIFE MEMBER
Oct 16, 2008
15,113
48,431
Funster No

4,470
MH

Low profile Majestic.
Exp

Caravan & motorhome 45 + yrs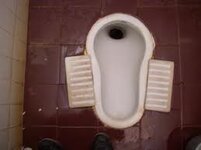 Well weem here in deepest darkest Kent...
Left Devon at 10am and got here at 3-30pm..... Bloody traffic was horrendous.. Nearly 6 hrs to do 180 mile..
Day snooping round the area tomorrow.... then Tuesday down to the port to catch the ferry..

Guess what stupid old *astard left their Computer in the Hall at home...

Using one of my old steam driven things, and it`s so slow...
Off for a little drinky poo`s and some thing to eat now.... See you later...