Aug 12, 2015
2,218
4,143
Funster No

37,605
MH

RS Elysian A Class
Exp

Since 2004
I have been collating this map for quite a while now. There are 140 entries with green pins indicating sites where larger vehicles will find it reasonably easy to park providing its not busy. Red pins are a no and Yellow pins maybe a challenge. There are a couple other threads but they have become a bit long and unwieldy so decided to start a new one.
Perhaps
Jim
you could close off new posts to the other two long running threads?
The link to the map is here
and it works just as well on a phone as a computer.
Each pin allows you to view the details, find directions etc and has funsters comments where given.
I am keen to add as many more pins to the map as possible - especially those where it is nigh on impossible to get in with a larger vehicle having nearly burnt out a clutch trying to get out of one after finding myself on a narrow uphill one way system with nowhere to turn around. So, please suggest more that are good and the not so good. It would help if you could check whether they are already on the map by looking at the list.
Very short of pins in Scotland and Wales!
Screenshot of existing map to give you an idea ...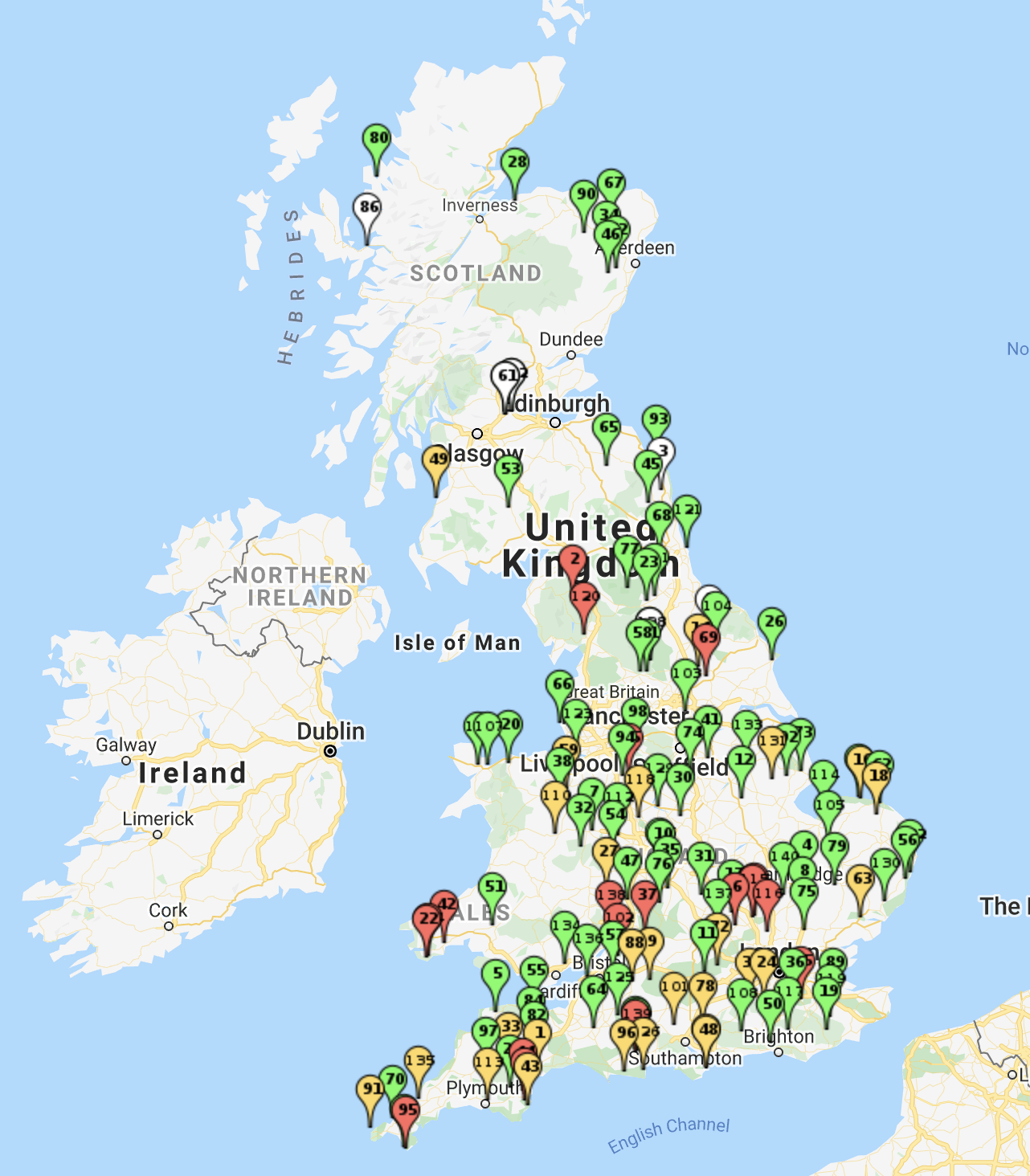 Please give it a whirl and thanks in advance for your contributions
C