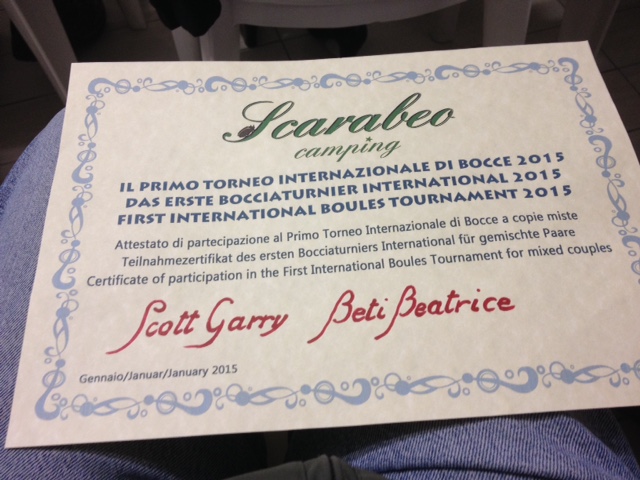 It's one thing for an MHF member to pick a wintering spot on the Sicilian map but it's quite something else to get there and become embroiled in a keenly fought International Boules competition where the prospect of beating the wrong opponents could easily have ended with him waking up with a horses head in his bed. Garry - you played a blinder. Garry you didn't shirk from naming and shaming that corrupt scorekeeper, OK you didn't know she was the Corleone Family's Capo's Consiglieri's wife ...
I look forward to next year's rematch when you'll have mastered "La Bomba" and the backspin cross court drop volley shot. They're going to be so sad to lose the 2016 title to MHF.
Well done Flatpackchicken and what a bloody hoot it all was.
Ponyboy and the team