Jan 26, 2014
10
4
Funster No

29,868
MH

Hi Top panel van conversi
Exp

6
Hi
Following a change of motorhome just before xmas I now have the above for sale. Some very quick pics attached of trailer disassembled and with bike.
It can be used as a "traditional" trailer, using a ramp (not included in the sale), or using the hydraulic lift to load. Drop the trailer to the ground, run the motorbike onto it, secure in place then use the hydraulic jack to lift the trailer. Slot the wheels into position and lower to the ground for towing. A good video is available on Hydratrail's website. This is the latest model trailer with two wheels rather than one central wheel, leading to a more stable towing performance. Approx 2yrs old.
Trailer is a rigid fix to the Motorhome so reversing etc is not an issue.
Trailer disassembles for storage. All necessary parts and hydraulic jack included. as well as an additional ball hitch bracket made by the same company at time of purchase. Converts the Hydratrail flange bracket into a ball hitch for normal towing, giving an additional option if needed.
Cost £1100. Looking for £600 or very near offer. Happy to discuss over the phone if required.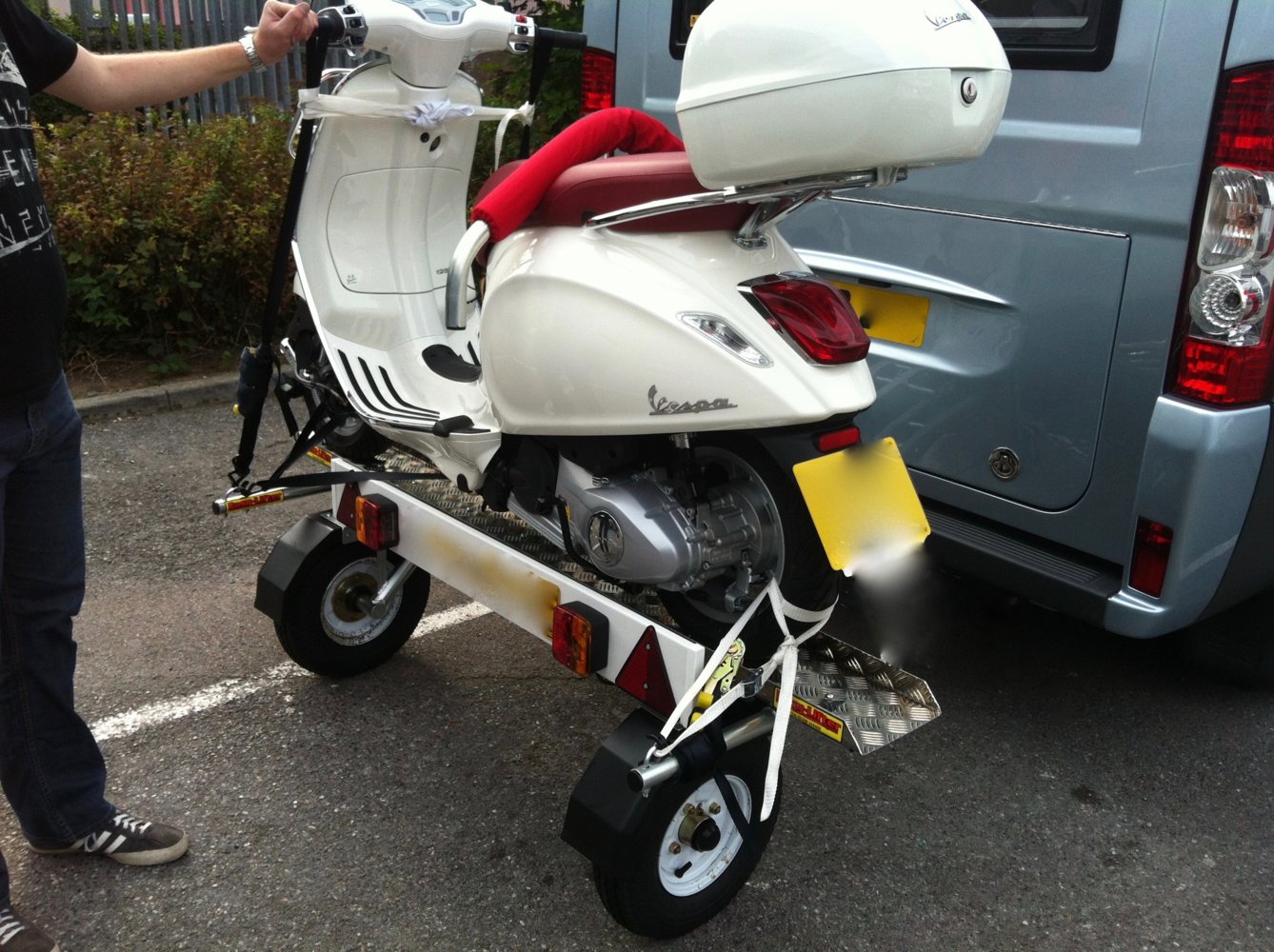 Best regards
Martin