Nov 30, 2009
6,382
80,897
Funster No

9,521
MH

PVC the PUG
Exp

Since 2009
When we were up on the Western Isles we were lucky to get a spot at Huisinis beach on the beautiful isle of Harris .
It's down a single track with passing places , just over 12 miles long. Through a large country estate manor.
There's just a loo and somewhere to get water. But when we were there the sun was shining and it was red hot . Of course we weren't prepared for heat , just midges , cold and rain. Which miraculously we didn't get the whole time we were away!
The link below will take you to a lot more little gems too.
http://www.undiscoveredscotland.co.uk/harris/huisinis/
This is the view from the first approach in to Huisinis.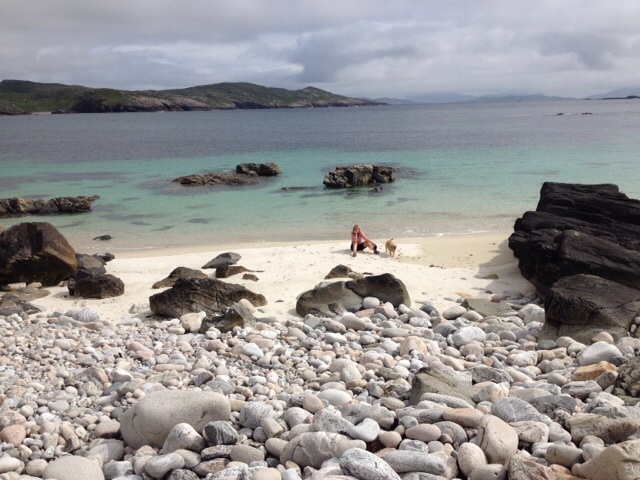 The sea was crystal clear and the sand almost white. Making the water turquoise. Beautiful.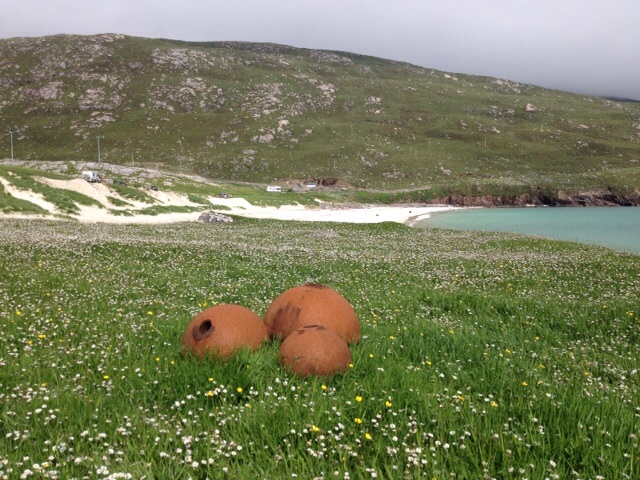 The rusty buoys in the meadow with the beach and our Motorhome behind.
This is where we camped. The loo is the little shed. It was very clean. You can't camp where it says on the link anymore( the pier) That doesn't exist it's collapsed . So where we are and a bout 4 spots on the front. Beach side of the track.
Lazy afternoon , we just wished we'd brought our cozzies. Though even though it was hot , the water was freezing
From the far end of the beach where it was rocky.
Wild camping at it's best !
We shall return........