Mar 28, 2016
1,003
3,006
Funster No

42,179
MH

N+B Arto 76 LE
Exp

2016
Posted on another thread yesterday but rather than spam
@Southdowners
thread, thought it best to start my own
I've just returned from collecting my pride and joy from AS Airsuspension after having the HPC system installed.
They have done a fantastic job with the installation, taking pride in their work and carrying out the installation as though it were their own MH. After having the rear air assist fitted by them last year, I knew that I could rely on them for the more expensive upgrade of levellers.
I had an under slung gas tank fitted at the same time to free up the space in the gas locker for the pump. I can also now fit a shelf above the pump and therefore, I consider that I've gained additional storage space rather than lose it.
At present HPC are including the Bluetooth option in with the standard price of the system, so an added bonus.
The rams look very substantial, the spreader plates are a good size and reported to spread the load well on softer ground. The control panel looks modern and intuitive to use, not that I intend using it very often as the app replicates all options available. The pump is compact and accessible for all maintenance matters when required.
I've only been demonstrated the system and had a little play once home but looking forward to using the system when we get away later this month.
Highly recommend AS Airsuspension and initial impressions of the HPC system is very good.
Pictures of system.
As requested by
@Hettie's Crew
, one of the pump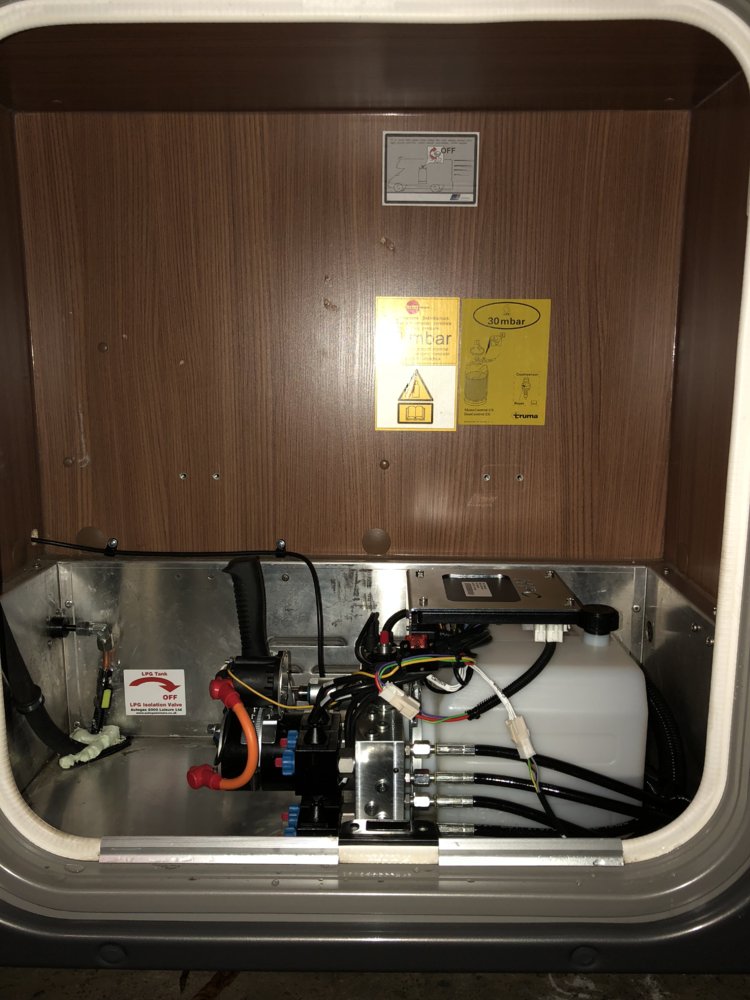 Panel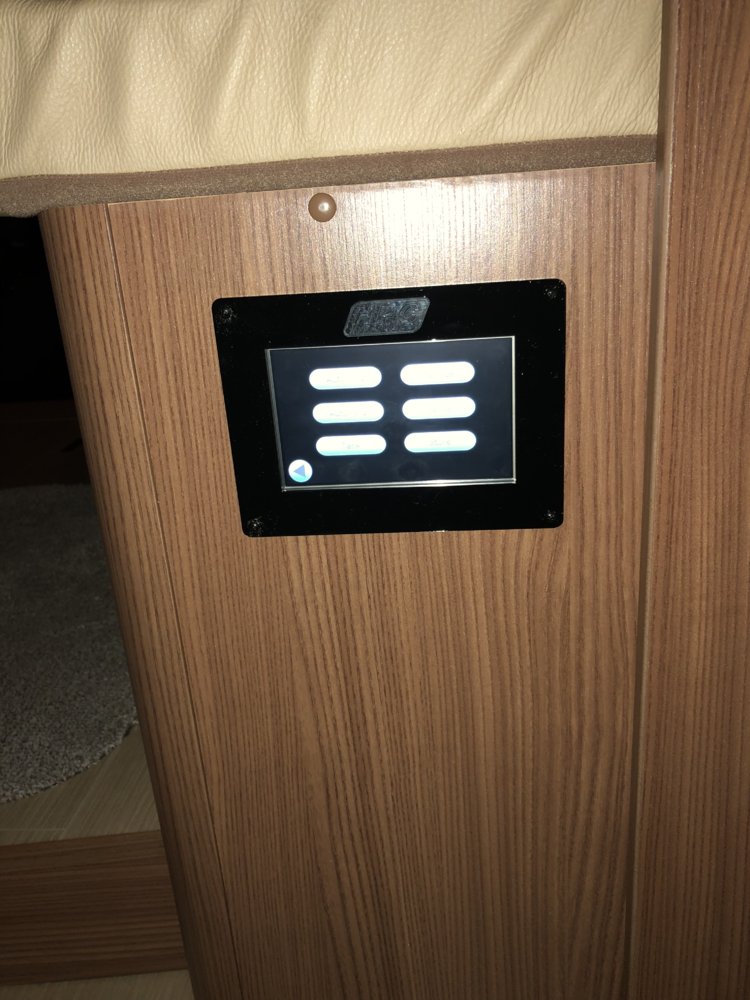 Menu options
Levelling in progress.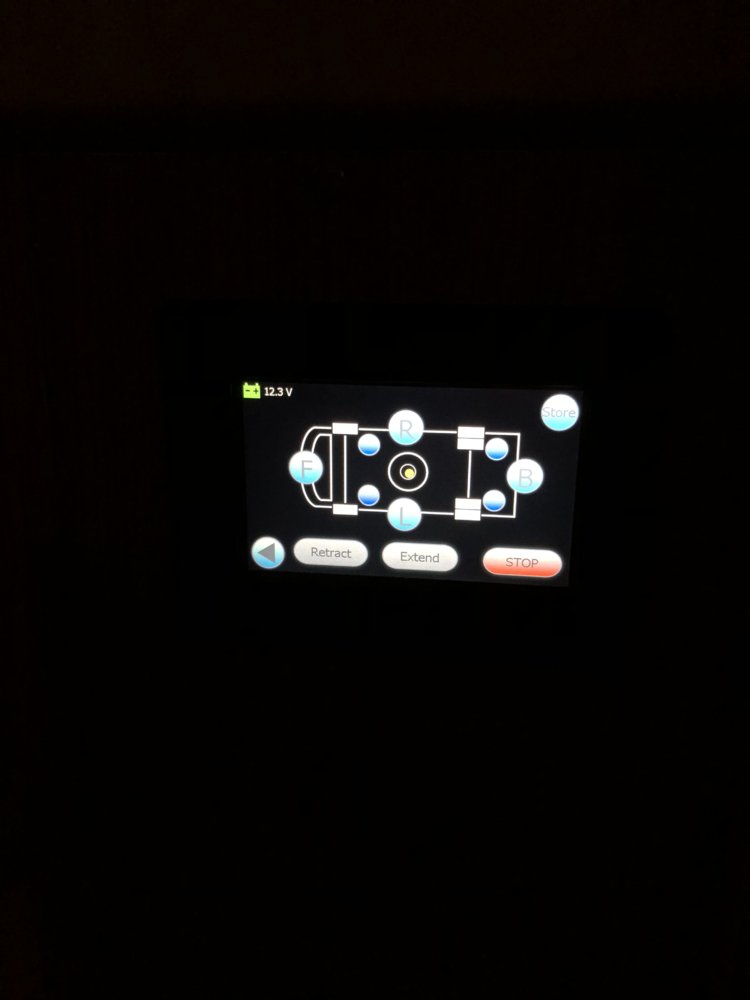 Hydraulic rams fitted to rear, each ram will lift 3.5t and is hydraulic action both deploy & retract.
Underslung gas tank also installed by AS to make room in the gas locker.