Nov 9, 2019
177
301
Funster No

66,709
MH

Sunlight Cliff 600XV
Exp

Since 2016
I've lost confidence in my dealer but want to ask you if I'm being unreasonable. Let me explain.
Prior to taking delivery of my new Sunlight PVC I asked the dealer to supply & fit :
• as much solar as can be accommodated on the roof. For your info here's a picture from the web of the roof of an identical model van.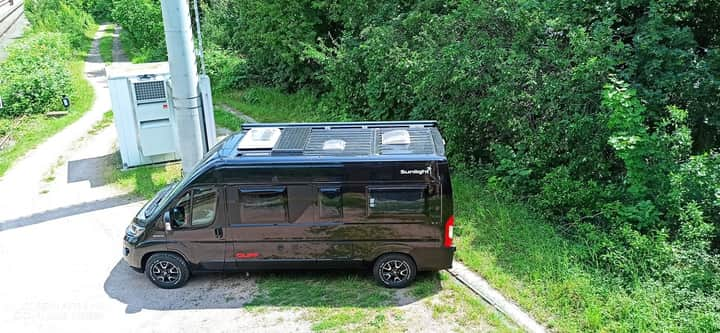 • a MPPT solar regulator
• a B2B (subject to him checking if the Euro 6 van might have come factory fitted with one)
• install only a second matching leisure battery (which I have sourced from a fellow Funster).
The replies were:
• "The maximum solar panel that will fit is a 130w panel, providing you are not looking to add a satellite TV system or habitation air conditioning unit in the future." The c'van is supposed to come with a satellite as standard but I let that pass...
• "MPPT is not possible as there is nowhere to secure the larger control unit in the Sunlight, as it requires sufficient ventilation."
• "The battery to battery system is not something we have ever done before, and would not be able to fit that currently as we would need time to look into it."
• "We would be unable to fit a battery that we did not supply as it means we take on liability for the product and as we did not supply it we can't cover it sadly".
Admittedly I have little experience of these things but said I'll look elsewhere, which in practice will be a couple of businesses recommended to me through MHF.
I found the response very disappointing for a long established franchised dealer with a good reputation and which I'm buying a new campervan from, but am I expecting too much?
Last edited: