Jan 26, 2011
4,389
7,492
Funster No

15,094
MH

N+B Arto
Exp

Since March 2011
Please can any of you tech-savvy Funsters save David's sanity? On and off for 3 days now he has been trying to obtain a Crit'air sticker from the official French website. He has negotiated all the usual pitfalls such as vehicle category and registration document photo less than 1MB (even tho' they specify less than 2MB). BUT each time he gets to the CAPTCHA, he is unable to enter any numbers or letters in the box - it just says [object object].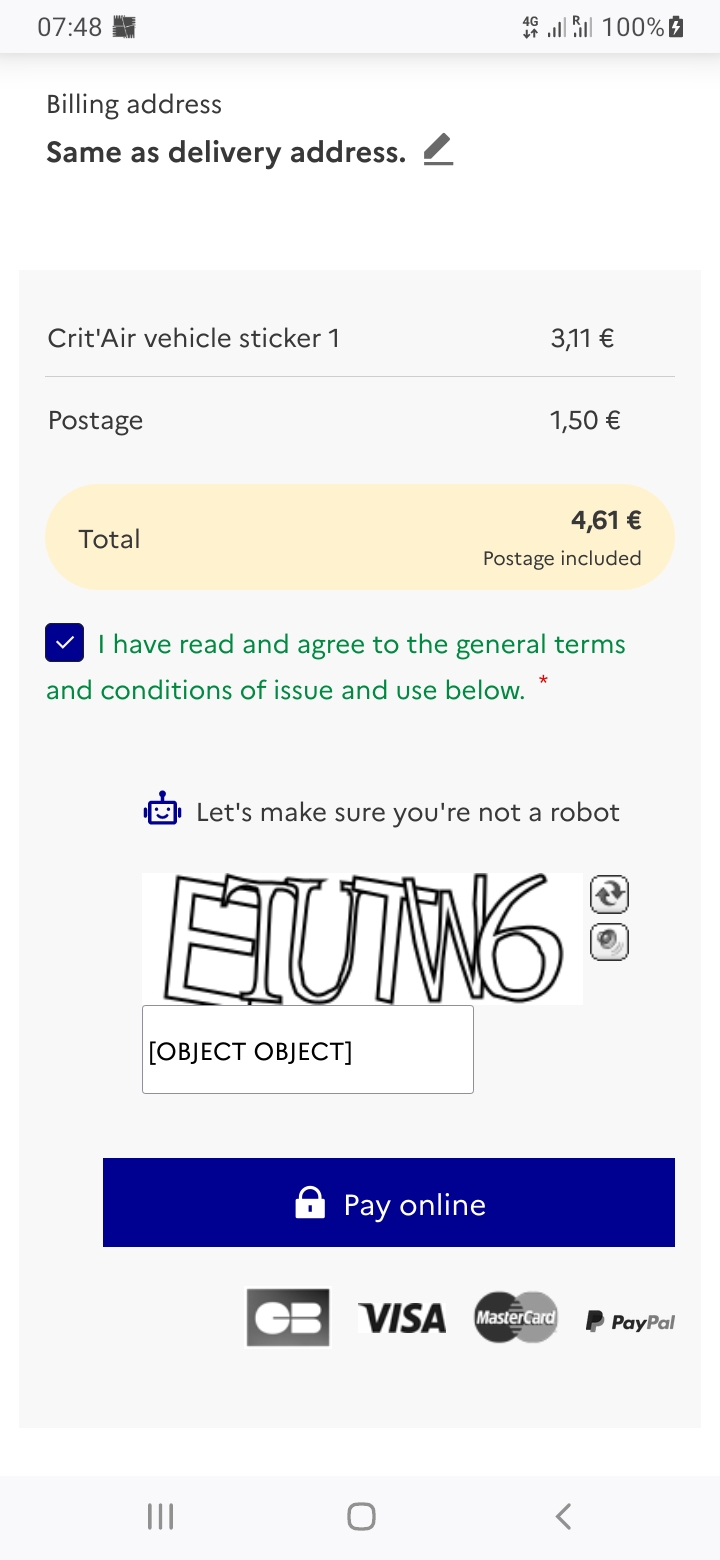 Our Slovenian neighbours are over-hearing all kinds of Anglo-Saxon expletives. Interestingly, there are no swear words as such in Slovenian - the worst phrase is apparently 'mother of a hen'.
Any help or ideas on how to get past this CAPTCHA issue gratefully received. Thank you.