I've been trying to work out just how our TV system is supposed to work as we don't use the Sky box, but have to have it switched on to get freeview.
There's a Cytrac DX dish fitted to the roof and a Digital aerial too.
In the back of the wardrobe we have the setup shown in the picture below
I've spoken with Pat at Oyster today and he was brilliant, talking me through re-programming the Astra 2 details on the box to the right so it now "locks on", dunno what the White box in the top left is but it draws power when 12v is on and the Black box, as Toyah would have said, is a mystery.
Moving forwards, in the bedroom there is a Cello 12v TV with a standard Co-Ax TV cable plugged into a Samson (Infra Red?) device, which is plugged into the Co-Ax on the TV, from investigations we think this is to allow control of the Sky box from the bedroom...
Moving forwards again, under the seat that houses the electrikery. There is a 1000w Inverter (don't know if it makes a difference but it's pure sine) attached to the twin 100ah Leisure units using battery cables. Then in the space next to it is a Sky Box...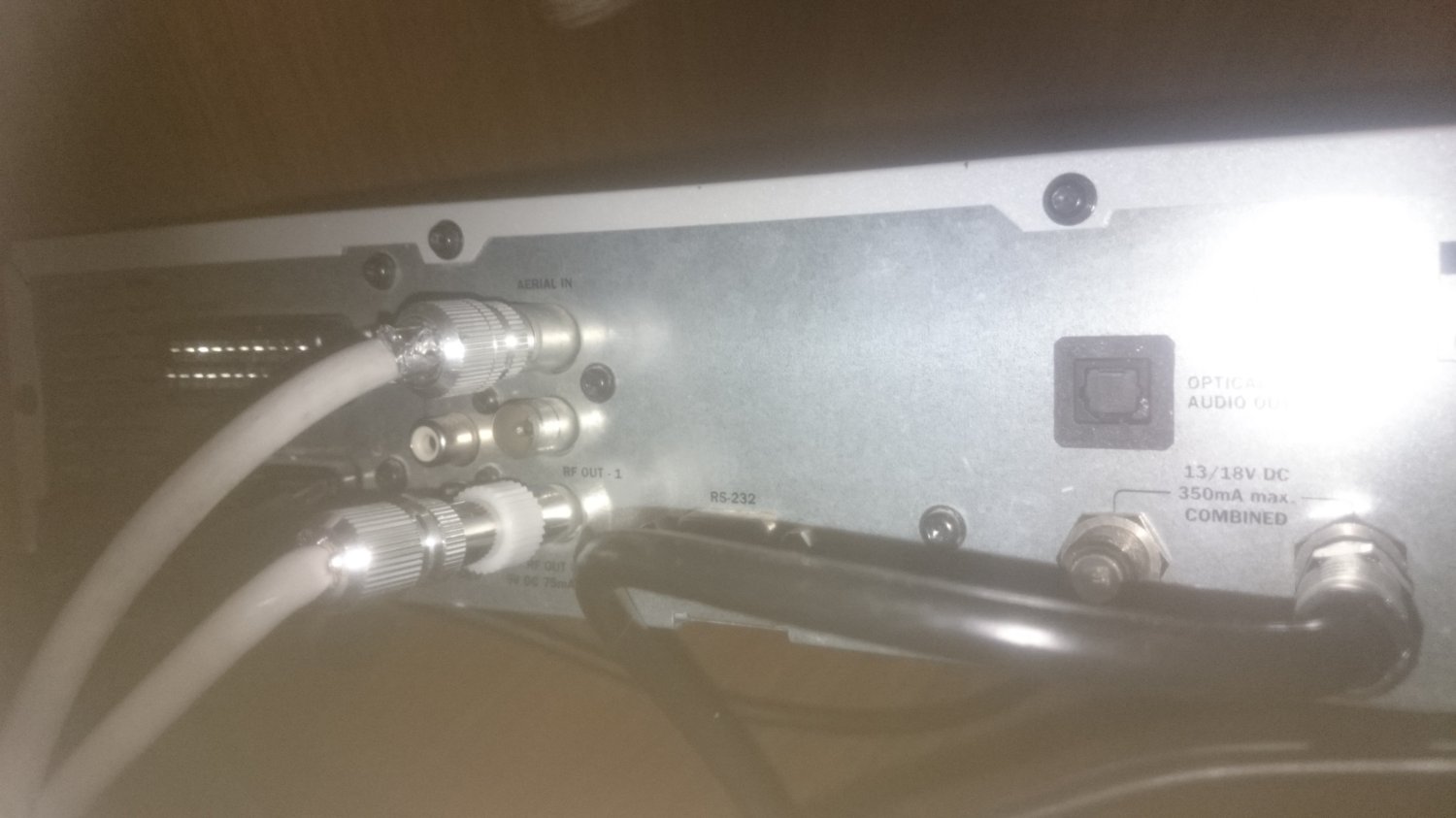 And another mysterious Box (Grey this time), although it looks like it this one is NOT powered...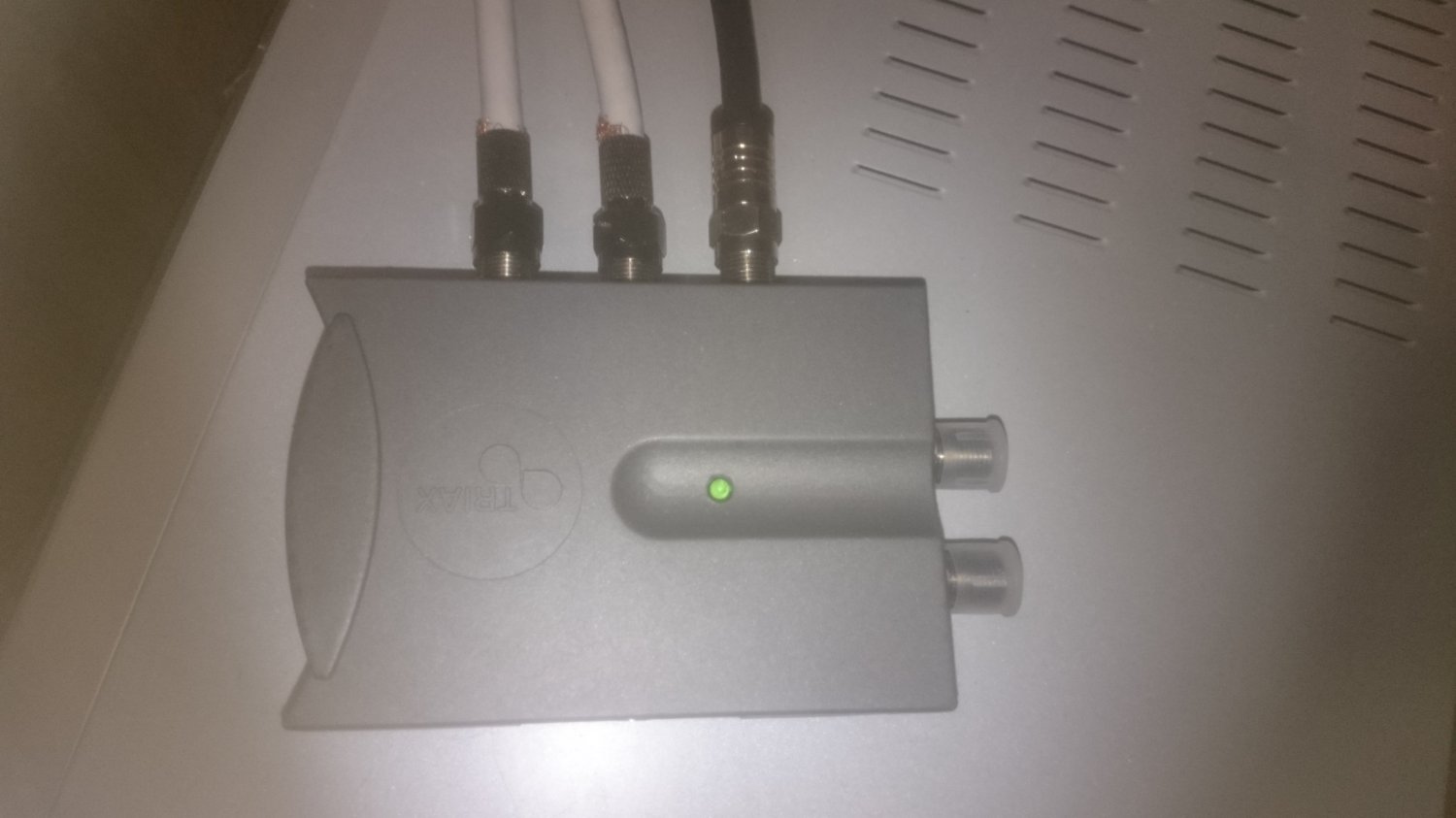 Then there is another Cello TV with the same setup as in the bedroom.
Issues/Questions
1) We've found that we cannot tune/use the DTV aerial/Freeview TV unless the inverter and Sky Box are switched on, is there any way we can use DTV without switching on the inverter.
2) Is it possible to remove the Sky Box and replace it with a FreeSat recorder.
Any help greatly appreciated.
Cheers
Red, Chris n Bannock.