Aug 12, 2016
266
178
Funster No

44,561
MH

Hymer Exsis-I
Exp

Since 2009
Hi
Just wanted to share some information of my latest install in my MH. I've had a few MH with solar, and I really enjoy leaving the power cable at home during summer season. I've tried to stretch the season as far as possible in both ends by adding 800w of flexible solar panels to the roof.
This will produce probably about 4-500 watts in normal conditions, since the panels are flat on the roof. This will allow for quite rapid charging in good conditions and some charging in various bad conditions. The setup is today as follows:
8 100w fexible panles glued to the roof on the edges using Trans7 glue, carefully avoiding shadowgenerating hatches, antennaes etc.
The configuration is 4s2p, which generates about 100 volts in the drop cable, allowing for only 4mm2 diametre without too much loss / heat.
The charger is a rather big Victron MPPT 70/150 which for now is limited at about 40 amps, until lifepo4 or similar maybe will be mounted.
Everything mounted in a way that makes it possible to remove without too much permanent damage. The drop cable is threaded through the air duct in the kitchen cupboard, avoiding to make a new hole in the roof.
The cables on the roof are zip tied to small, square zip tie connectors which are mounted to the roof using double sided tape.
Quite low impact on weight, quite easy to install, quite easy to remove and reconfigure.
Any questions, please ask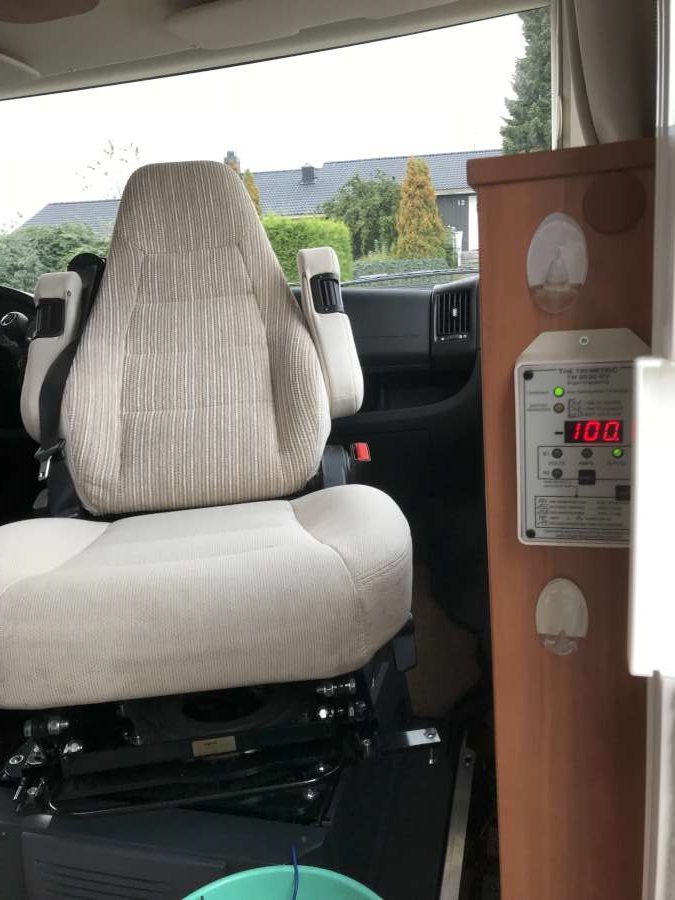 Last edited: