A little used function of Motorhomefun is the "follow" feature. When you 'follow' people it enables a few things that you can utilise or ignore.
When you follow people...
Everything they do appears in your newsfeed. So if you don't want to miss one of Old Mo's Jokes, or Haganap announcing his 'Bring and Buy Rally" then you can follow them and you won't miss their posts.
You can follow friends you have made, and see instantly when they are online.
You can restrict some things such as blogs or photo albums to only be viewable by people you follow.
With the messenger system enabled, not only can see when your friends are online you can click and initiate live conversations with them, if you use Facebook you'll love this feature. And while trying to please everyone, you'll be able to decide if you want live messaging or the more traditional 'Conversations" you can turn it off. Just click on Profile>Preferences and uncheck Enable messenger chatting.
How to Follow Someone.
Click on their name or avatar and the Profile Card will appear. Then click the word "Follow' They will receive a short alert that you are now following.

Now whenever you see the Members On Line Box you'll quickly spot which of your friends is online.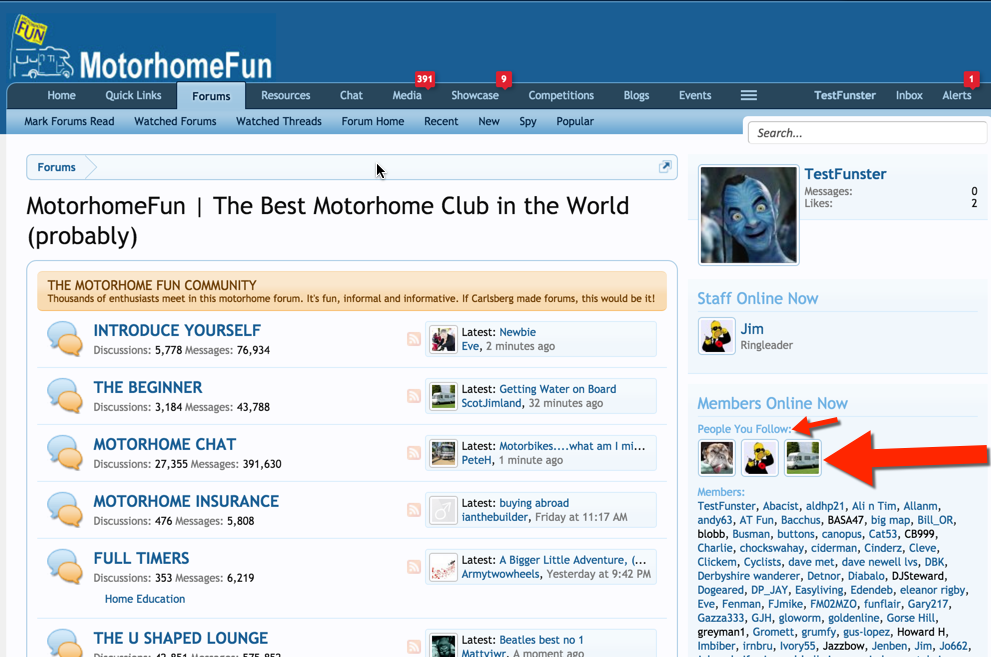 To see what your friends have been up to check your newsfeed.