Unique '2017' Catalac 900 catamaran, fully refitted, ideal liveaboard or long-term cruiser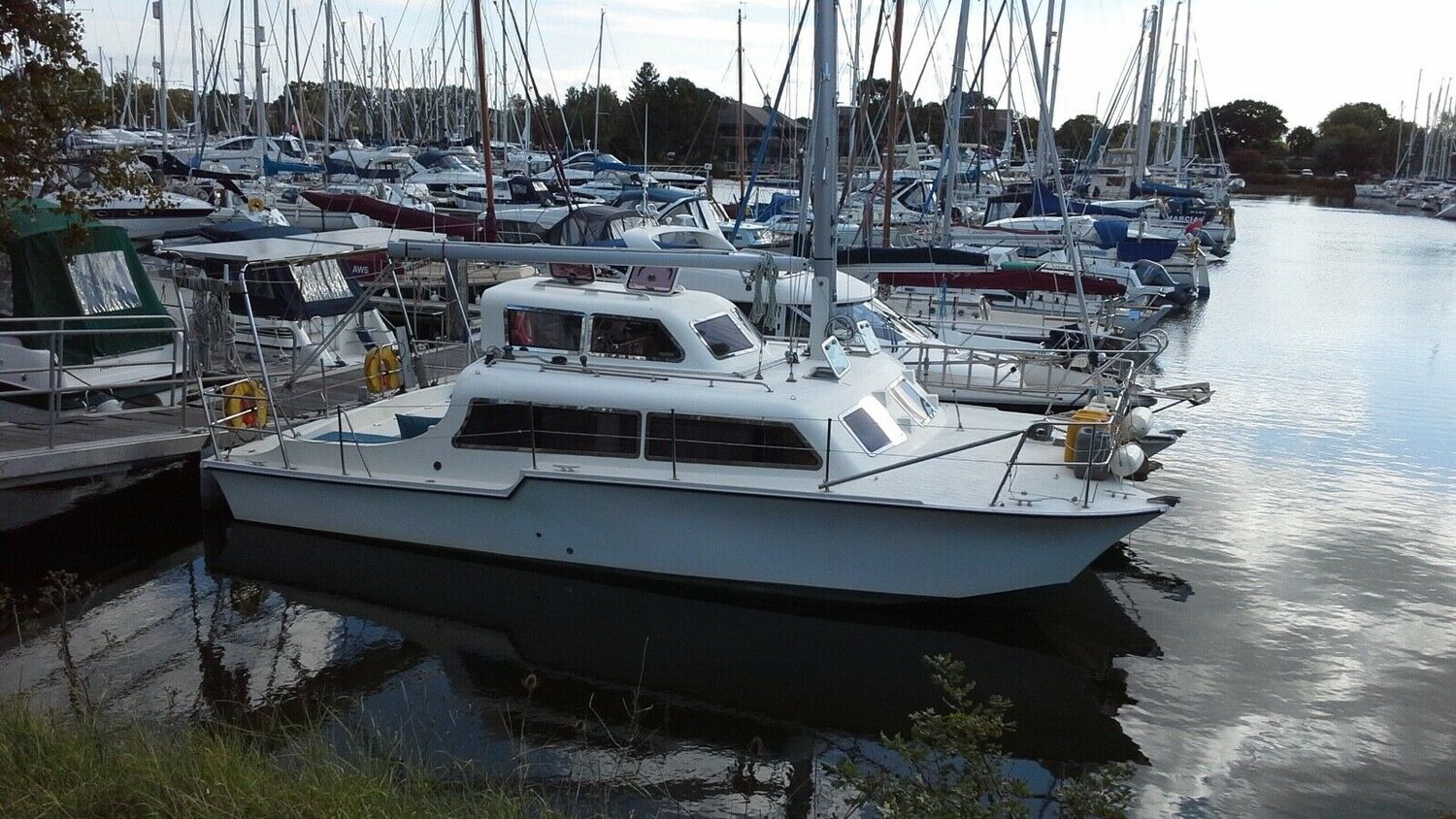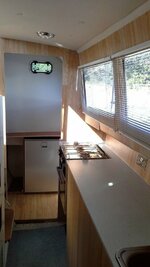 'Late Starter' is the last of the Catalac 900s, being hull number 920. Although her hull was moulded in 1997, she was only commissioned in 2017 - a gap of 20 years, hence the name 'Late Starter'! Her two previous owners had either financial or health problems, and when we bought her in 2016 she was essentially a shell with partially installed engines. We worked on her full time until she was ready to be launched in November 2017, and then motored her to Chichester Marina (near her current location) where we continued the fitting out work. There are still a few fine finishing touches to be completed, such as interior window and door frame details, which we intended to undertake over time on our travels.
She has been fitted out to a very high standard, with the aim of creating a luxurious long-term liveaboard cruiser for two people, although it would also be possible to convert the saloon seating into a further double berth. Her exterior has been enhanced with stainless steel window surrounds, grab rails, pulpits and push pits, additional stanchions and a custom-built stern gantry supporting 560 watts of solar panel. Inside, a full wet central heating system has been installed comprising two recessed radiators, three matrixes and a thermostatic central heating programmer. This provides rapid, efficient and uniform heating throughout the boat. The system is powered by a Webasto Thermo Top C diesel heater (with separate 30 litre fuel tank), which also provides hot water to the galley and shower room. For comfort and energy efficiency, a high level of insulation has been installed throughout the boat.
For more information including equipment list please contact me.